Heads up! We're working hard to be accurate – but these are unusual times, so please always check before heading out.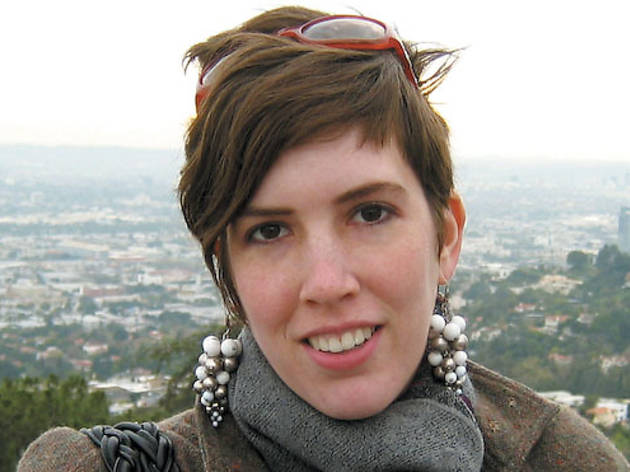 Read/Write Library
A conversation with Nell Taylor.
For a library that's supposed to be underground, it sure has racked up the CTA fares. The Read/Write Library—formerly the Chicago Underground Library (more on that in a bit)—started out in the now-defunct MoJoe's coffee shop, a Roscoe Village hangout and onetime epicenter of Chicago's industrious zine scene. Over the years it's traveled around, from MoJoe's to the INCUBATE art space to a theater space at Broadway and Belmont. That space seemed ideal for the nascent nonprofit—which archives and catalogs zines, comics, and various forms of samizdat churned out by self-publishers and indie presses.
But then, the 2011 blizzard hit, blowing open 100-year-old windows in the space. Though all the materials were saved, it forced the library back onto the streets. Executive director Nell Taylor spent the spring traveling around the city, looking for space, talking partnership with like-minded organizations, but couldn't find the right fit.
"One night, I was browsing Craigslist out of sheer frustration—because that's what Craigslist is good for—when I found this place in my neighborhood," she says. "I figured I would just go over there and get my feet wet talking to a commercial landlord."
When she visited, the old gallery space was in rough shape, covered in dust and needing thousands of dollars in work. To Taylor, it looked like a disaster area and a space the small org could never afford to fix up. But to her surprise, her landlord agreed to make improvements, and now 914 North California Avenue is the library's to play with, complete with shelving, a stage for readings and performance, and workspace for patrons and members.
"Apart from having a central location where our collection is housed, we really needed a space to house our workshops," Taylor says. "There's still a little more work to do. We got a lot of shelving from a closed Borders, so now we have to figure out how to anchor those to a brick wall. That's this weekend's project."
While it was homeless, the library had become itinerant, hosting pop-up libraries in various welcoming spaces over the summer. Taylor says the pop-up idea wasn't spurred solely by the blizzard, and that the library will continue to take parts of its collection out into various spaces, including on field trips to show off the wares to young writers. All of this mobility has put Taylor in contact with a lot of potential donors, which made her realize that, with a new space opening, it was time to revisit the connotations of the moniker, Chicago Underground Library.
"When people asked me what we do, I found myself spending a few minutes explaining the whole project, before saying the name," she laughs. And during one conversation with a potential donor, the name triggered incredulity. "She thought it sounded like it had something to do with organized crime."
So after feeling it out with her board and staff—all volunteer—Taylor made the name change official, opting for Read/Write Library, emphasizing its DIY nature and welcoming patrons to write themselves into its collection. Read/Write will pay the rent through an NPR style of membership, where members receive benefits but the library remains open to the public, and through the rental of co-workspace for creative types.
"This is a new model for us, trying our hand at membership," says Taylor. "But it's a new name and a new space, too. So, why not?"
Read/Write Library opens to the public November 11.