Rez Life by David Treuer | Book review
A Native American blends history, memoir and journalism in a new book about reservations.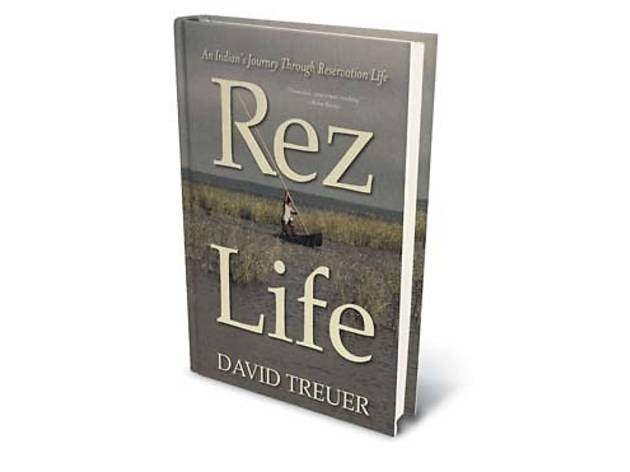 From the very beginning of his book—melding memoir, history and journalism—novelist David Treuer is quick to destroy any sort of preconceptions about Native American life. This includes both the good and the bad, the idea that Indians were noble warriors deceived and destroyed by "the white juggernaut," and that they are now a broken people, ravaged by alcoholism and leeching off gambling revenues. As he writes, "…what one finds on reservations is more than scars, tears, blood, and noble sentiment."
Rez Life is a fascinating, air-clearing look at Native American reservation life, strengthened in equal measure by its anecdotes and its scholarly attention. Treuer, an Ojibwe who lived on the Leech Lake Reservation in Minnesota, spends a lot of time discussing the evolution of tribal land sovereignty, from its early stages through to his vision for its future. And he debunks the notion that Native Americans are allowed certain rights and privileges by the U.S. government. Treuer writes: "To cast treaty rights as 'special rights' is to suggest that they are in some sense an expression of pity or payment for wrongs done or a welfare system for Stone Age people.… Rather, when Indian bands signed treaties, they reserved land, which became reservations, and they reserved rights."
Treuer does address the widespread societal problems on reservations, and the horrifying statistics. In Minnesota, for instance, Indian kids make up only 1.5 percent of the under-18 population, but seven percent of cases involving child mistreatment. And even as the Native American population grows, much of the culture and language is disappearing (roughly half of the 300 Native American languages now have no native speakers). Rez Life, though, doesn't feel like the document of a dying culture, but rather a crash course in an ignored history.