You Were Never in Chicago by Neil Steinberg | Book review
The Sun-Times columnist spins some fascinating yarns.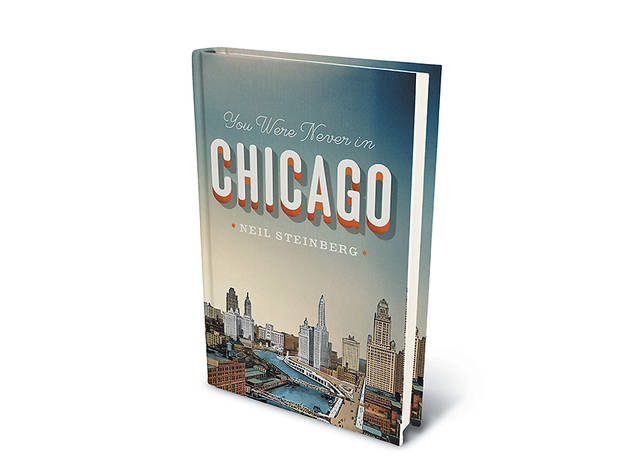 Neil Steinberg lives in the suburbs. We're not talking Oak Park but Northbrook—a "particularly suburban suburb." Still, the Sun-Times columnist certainly made it around the block a few times before leaving the city to enroll his kids in a better school. In his new memoir, he recounts whom he met and what he saw before low test scores pushed his family away. He writes with the confidence of a man who knows a lot without knowing his own limits. Reading his stories, you feel like a child looking up at Grandpa Neil, cigar smoke obscuring his wizened face. Occasionally, Grandpa spits out a head-scratcher, but more often than not, his yarns are real gems.
The book intertwines Chicago history with Steinberg's personal and professional development. Given the state of print media, his winding road through the exurbs and unglamorous beats to his current job is fascinating. Thankfully, he's not afraid to admit that luck and office politics had a bit to do with it. His history of the city, meanwhile, benefits from being spotty. Rather than trying to prop up his own life's course beside that of Chicago's, Steinberg dives in here and there at odd moments, displaying a focused knowledge one would expect from a newspaperman.
The most intriguing entry focuses on the Division Street Russian Baths, equal parts haven and cartoon—a hidden respite from the city, populated with crabby regulars. While Steinberg's account is an elegy, he's also realistic. Slipping into a poetic voice, he says that a city without change is "but a relic, under glass." Poetry isn't his strong suit, but he sure knows a lot about this town.