The not-so-far East
Da Mare's deputy chief of staff knows just what to see in Chinatown, from a Catholic church with Chinese flavor to Norwegian-designed pagodas.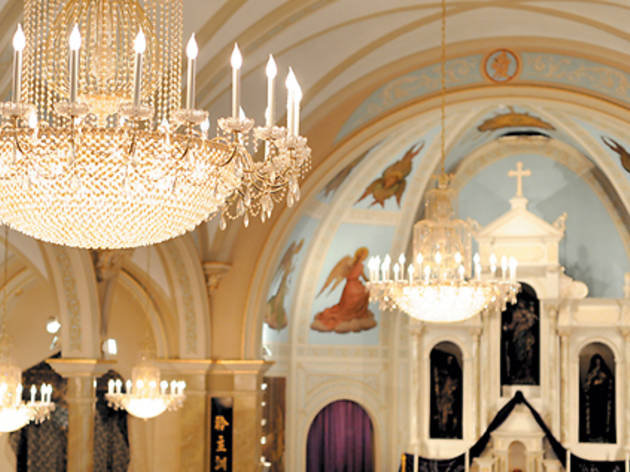 1/12
MARINA MAKROPOULOS PHOTOGRAPHER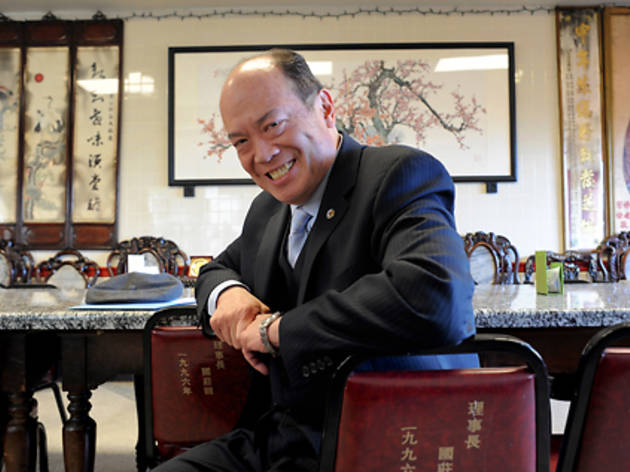 2/12
MARINA MAKROPOULOS PHOTOGRAPHER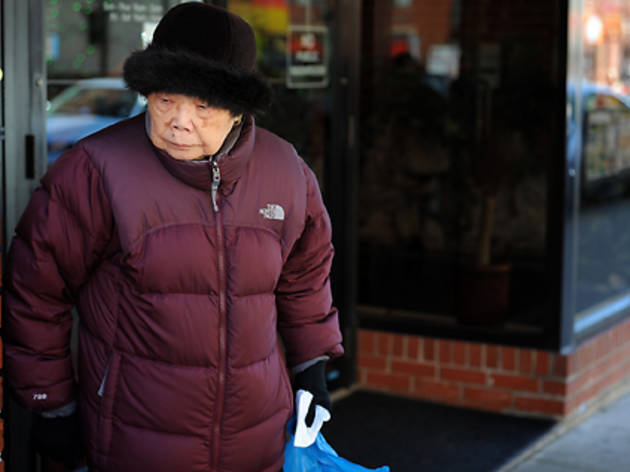 3/12
MARINA MAKROPOULOS PHOTOGRAPHER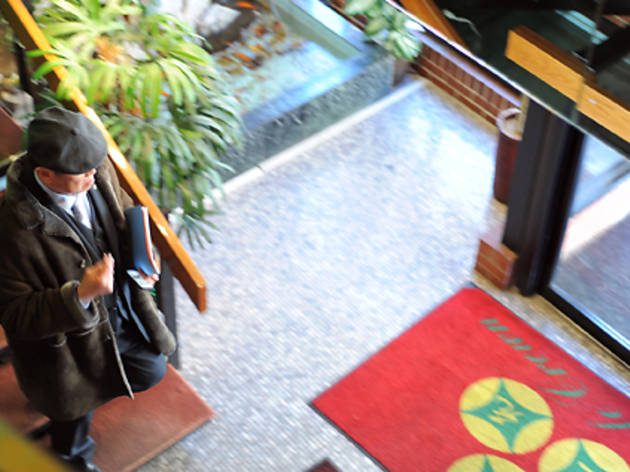 4/12
MARINA MAKROPOULOS PHOTOGRAPHER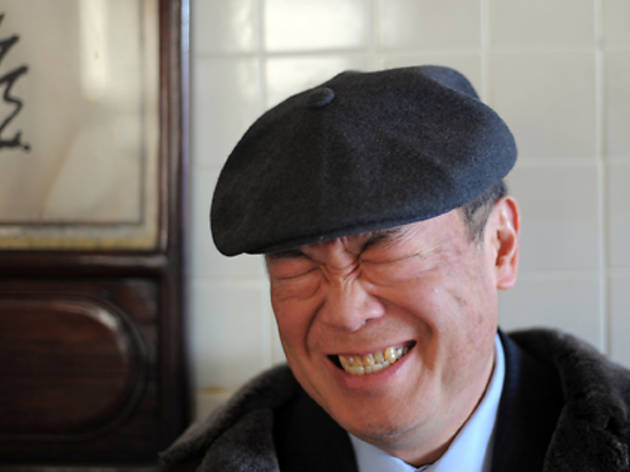 5/12
MARINA MAKROPOULOS PHOTOGRAPHER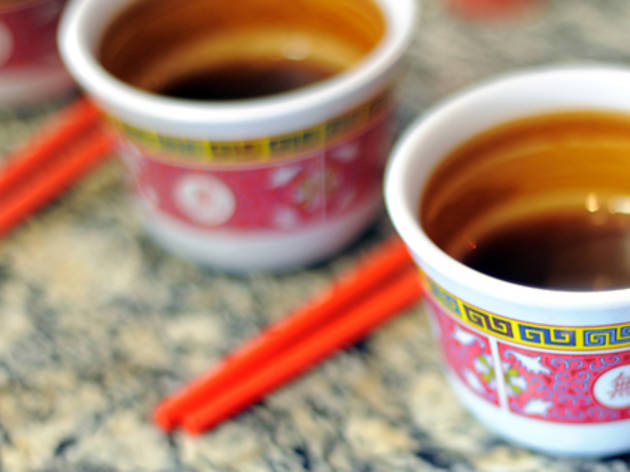 6/12
MARINA MAKROPOULOS PHOTOGRAPHER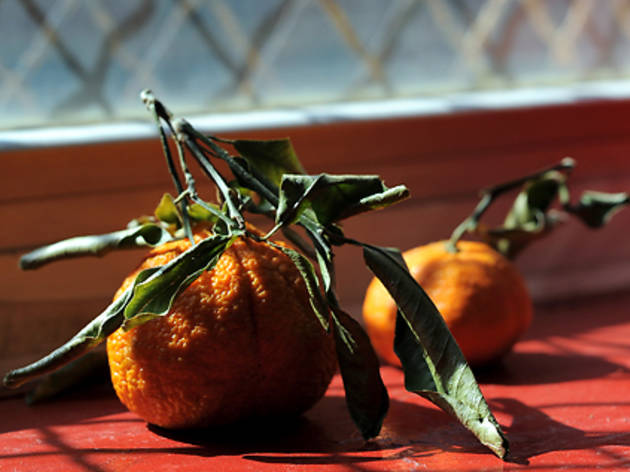 7/12
MARINA MAKROPOULOS PHOTOGRAPHER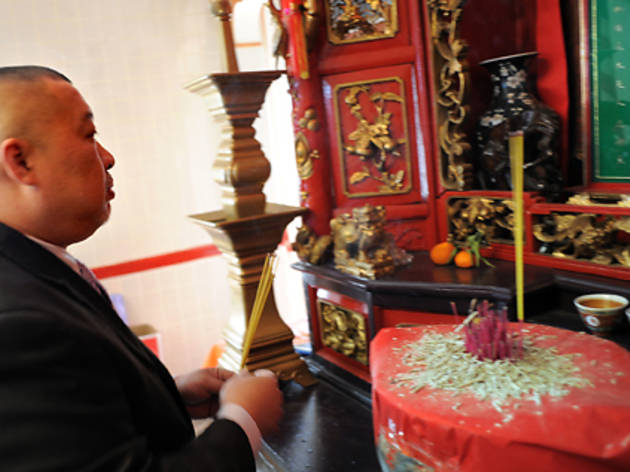 8/12
MARINA MAKROPOULOS PHOTOGRAPHER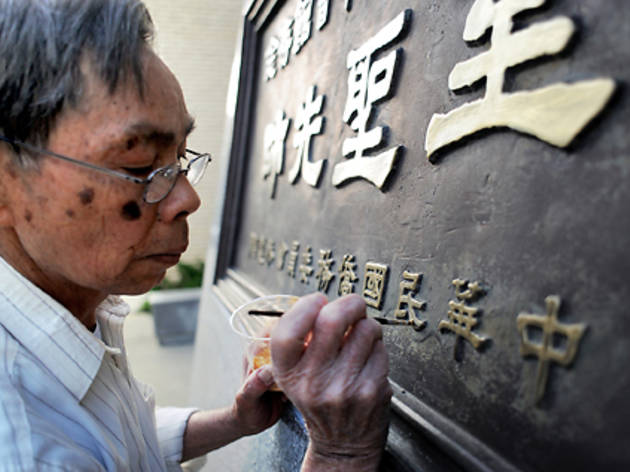 9/12
MARINA MAKROPOULOS PHOTOGRAPHER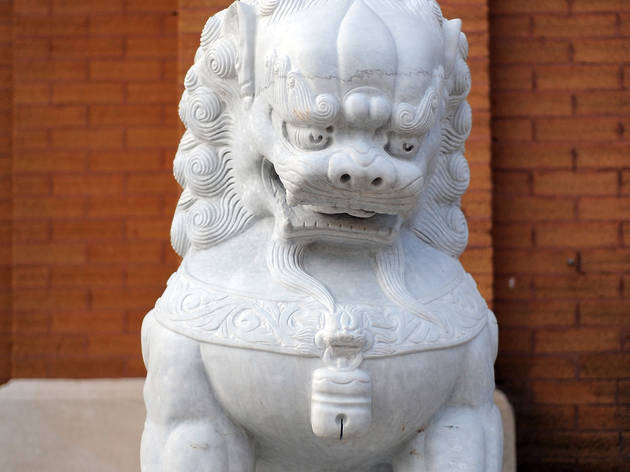 10/12
MARINA MAKROPOULOS PHOTOGRAPHER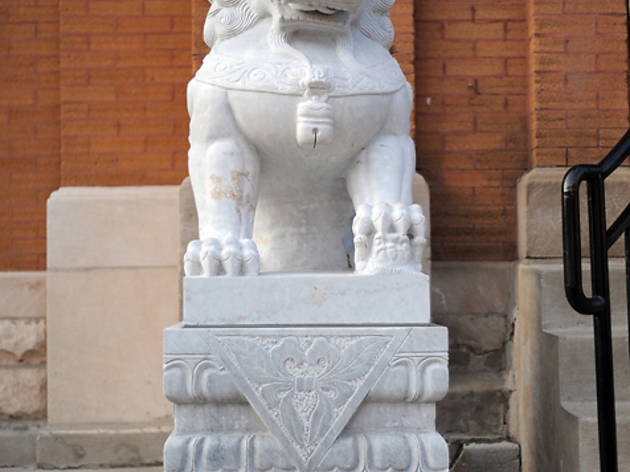 11/12
MARINA MAKROPOULOS PHOTOGRAPHER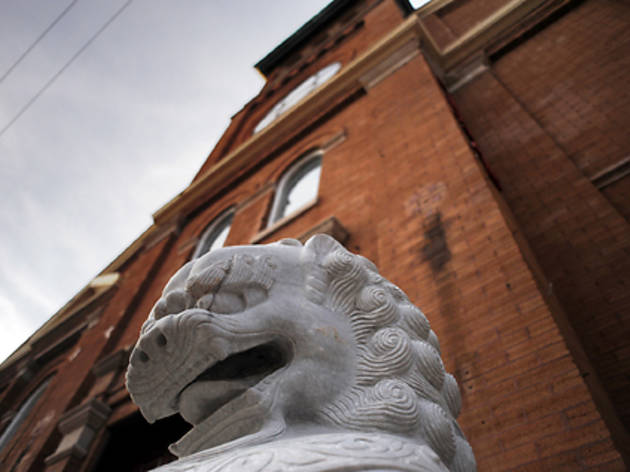 12/12
MARINA MAKROPOULOS PHOTOGRAPHER
The Rev. Michael Davitti motions toward twin life-size Chinese lion statues that have warded evil away from the doors outside St. Therese Catholic Church since a 2000 renovation. "Not everybody loved the lions," says the priest, a native of Italy. "Some of the old parishioners, they said, 'Father, what's next? We bring giraffes and the rest of the zoo into God's house?"
My guide, lifelong Chinatown resident and deputy chief of staff to Mayor Daley, Gene Lee, has brought me to Father Michael's century-old sanctuary (218 W Alexander St, 312-842-6777) as part of a tour of his favorite Chinatown spots. "It's just beautiful," Lee says. As Father Michael recalls past tensions in the congregation, I take in the golden angels painted on the vaulted ceiling and the carvings of saints—including St. Rocco, patron saint of Simbario, from where most Italians in the neighborhood emigrated decades ago. A procession in the saint's honor still marches down Wentworth Avenue every August.
Lee sits quietly in a pew as Father Michael recounts how the building of the Dan Ryan expressway in the early 1960s obliterated a large chunk of the neighborhood, pushing its Chinese and Italian denizens into uncomfortably close quarters.
Since then, the church has worked to mitigate cultural clashes. "Everyone is welcome; we have Mass in Italian, Cantonese, Mandarin and Indonesian," the priest says. He points out a poem about universal love painted in Chinese along the wall, as well as a small Chinese altar wafting incense. Just to the left of it hangs a wall-length crucifix that, according to legend, was a gift from Mama Capone in an undoubtedly fruitless effort to save her son's soul. And to those who don't like these intermingled elements: "I say to people, 'Look, none of us can pay the bills here alone. We need each other and we all believe in Christ, so that is all that should matter, no?'"
Leaving the quiet of the church, we head back down Wentworth, where Lee stops frequently to shake hands or chat with passersby. He seems to know everyone, whether it's from working in his father's shoe-repair shop as a kid, his unofficial role as neighborhood ambassador to City Hall, or as head of the Chicago Dragons Athletic Association, the Asian youth and adult basketball league he founded in 1972. Games take place at the Valentine Boys & Girls Club (3400 S Emerald Ave) during basketball season.
On the south end of the neighborhood, we pass the narrow Dr. Sun Yat Sen Park (251 W 24th Pl) in the shadow of the Stevenson Expressway. "Local people come here to play chess," Lee says. "But have you seen Ping Tom Park?" The latter, which is the neighborhood's newer, more picturesque riverfront green space (300 W 19th St), is a must-see when the Dragon Boat Races take place there July 24, he says.
Back on Wentworth, we slip into the Pui Tak Center (2216 S Wentworth Ave, 312-328-1188), the grand, cream-brick 1926 landmark topped with green-tiled pagoda towers and other Chinese architectural details. David Wu, director of the Chinese Christian Union Church, which runs community programs there, explains that the On Leong Merchants Association originally commissioned Norwegian architects Michaelsen & Rognstad to design the building (discrimination prevented Chinese people from working in the field). As Wu shows us around, Lee whispers that the Christian Union bought the building at auction in 1993 after the FBI seized it from On Leong in a gambling raid. While the building's exterior and its arcaded balconies are most stunning, Wu welcomes visitors who call ahead.
Our next stop is the Chinatown Chamber of Commerce (2169 S China Pl, 312-326-5320). "Most people don't realize this is here," Lee says. "They've got neighborhood tours, maps, restaurant recommendations, everything." As staffers send me off with flyers for upcoming concerts and events, they remind me to come back in late June for the reopening of the Chinese-American Museum (238 W 23rd St, 312-949-1000). The museum closed in fall 2008 after a fire destroyed the bulk of the collection. Hundreds of heirloom artifacts donated by the community went up in smoke, but after Lee's tour, I'm not surprised this close-knit neighborhood is pulling together to build it once more.