A Far Cry at Northwestern University, Pick-Staiger Concert Hall | Concert preview
Boston ensemble unearths lesser-heard works at the Winter Chamber Music Festival.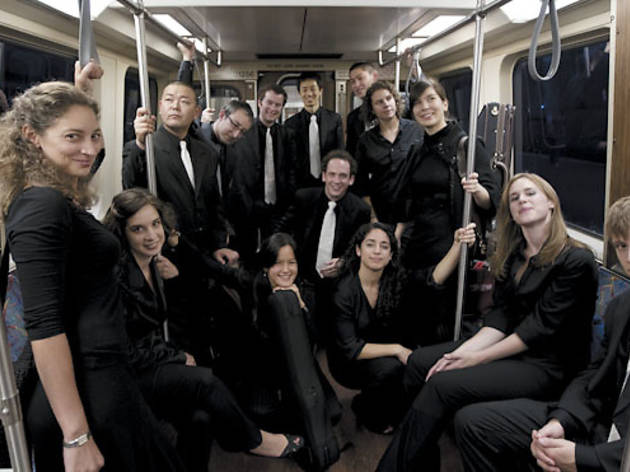 Along with the Calder Quartet, one of the groups we are most eagerly anticipating hearing at Northwestern University's Winter Chamber Music Festival is Boston chamber orchestra A Far Cry. Founded in 2007, the fleet ensemble has been staking its claim through kinetic performances and engagement with the local community. The conductor-free group made its area debut at Ravinia last July and arrives in Evanston following a 2012 European tour.
"In A Far Cry, every player is a director, a leader and a follower," cofounder and violinist Megumi Stohs tells us by phone from her home in the Jamaica Plain neighborhood of Boston. "The energy level is so much higher than most other groups I've played in." Eschewing the comfort of a conductor keeping time on the podium (and without the large number of instrumentalists found in a symphony orchestra), Stohs finds that each ensemble member takes more ownership of his or her role, which includes everything down to the group's business affairs.
For its Pick-Staiger premiere, A Far Cry arrives with an enticing collection of lesser-heard works, notably William Walton's tempestuous and Ives-ian Sonata for Strings. Also on the program are Osvaldo Golijov's "Last Round"; Heinrich Ignaz Franz Biber's onstage sortie, "Battalia à 10"; and Arvo Pärt's heart-exploding "Fratres," the latter a must for anyone who hasn't yet experienced Pärt's music performed live.