Grant Park Music Festival: Ryan Opera Center at Millennium Park, Pritzker Pavilion | Classical preview
Divas in training excerpt operas by Mozart and Strauss.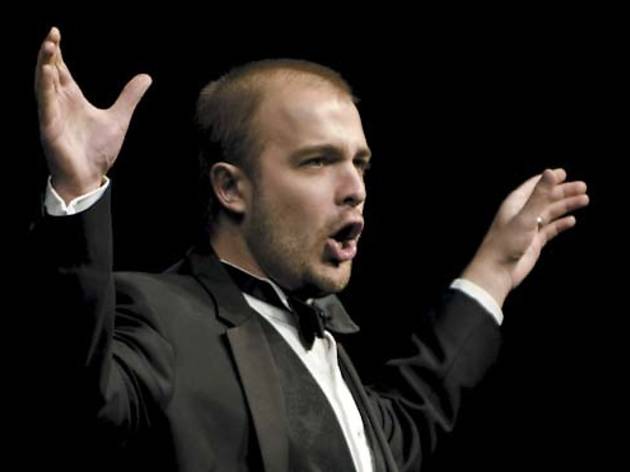 For the last few summers, a clash with Lollapalooza meant that some Grant Park Music Festival concerts moved from Pritzker Pavilion to the Harris Theater. Among the affected was the Ryan Opera Center, Lyric Opera's professional artist-development program, which conflicted with the mega rock fest for the last two years.
A later than usual performance date sees nine rising opera stars taking back the Millennium Park stage, presenting excerpts from Mozart's Cosi Fan Tutte and the final scene of Richard Strauss's Der Rosenkavalier. Third-year ROC bass Evan Boyer says the program is a natural fit for an outside setting. "The music is enough to lend a sense of drama to the concert," says the singer.
Boyer belts out the role of philosopher Don Alfonso in Cosi Fan Tutte. "There's something so theatrical about Mozart's music," says the Louisville, Kentucky, native. "I like singing this role because Don Alfonso's an omnipresent force, and it's fun to play that sort of character."
Lollapalooza rockers have the luxury of hitting the stage in sleeveless shirts, but these operatic upstarts have to work it in sweaty tuxedos and heavy gowns. "I feel sorrier for the maestro!" laughs Boyer. "If he can get through it, then so can we."