Loops and Variations | Series preview
The City of Chicago's hip new series pits forward-thinking classical acts with indie rockers like Deerhoof and electronic artists like Clark.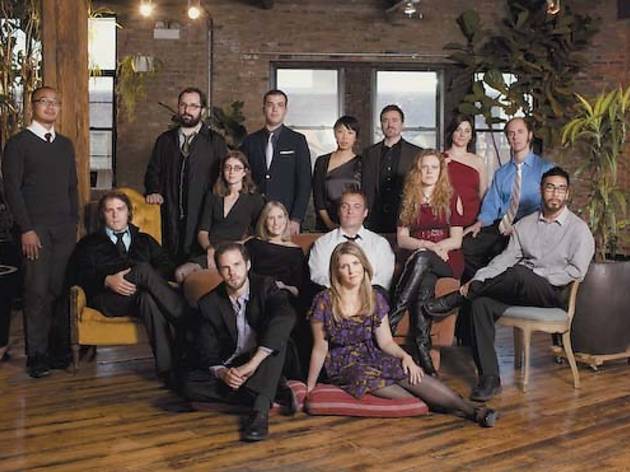 A group on Facebook dubbed We Want Music Without Borders has gathered more than 1,500 followers. The sunset of one of Millennium's best-loved programs, Music Without Borders, has left a world-music void in the lineup. Thankfully, it's not all budgetary doom and gloom. The city's concert organizers have whipped up a tantalizing replacement. Loops and Variations, an organic extension of the now defunct Dusk Variations, melds new-music fare with the stuff of indie blogs.
"There was a hole in our programming in terms of presenting new-music and sophisticated electronic music," says Angel Ysaguirre, deputy commissioner of arts programming with the Department of Cultural Affairs and Special Events. "The new-music community in Chicago is growing so quickly. I felt like those musicians deserved space in Millennium Park. Hopefully this series helps that community coalesce even further."
The first gig (Thu 7) in the series leans heavily on electronic musicians, including Warp Records' Clark and techno composer Casino Versus Japan. Berlin-based duo Andrew Pekler and Jan Jelinek wrap up the evening performing deep cuts by synth luminary Ursula Bogner.
Local new-music staples eighth blackbird (Jun 28) and Third Coast Percussion (Jul 12) will present music chosen for its electronic components, while ambient neoclassical duo A Winged Victory for the Sullen teams up with American Contemporary Music Ensemble for works by composers Giacinto Scelsi and Andrew Norman, plus selections from J.S. Bach's Art of the Fugue (Jul 5).
"We also want to use the sound system in the Pritzker to its capacity," says Ysaguirre. "New-music and electronica allow us to use the [sound] system further than most of our programming has done so far." The series culminates in a large-scale performance of John Luther Adams's immense percussion work, "Inuksuit," which uses 100 musicians from New Music Chicago, spread out beyond the lawn and into the park at Cloud Gate, the BP Pedestrian Bridge and beyond (Aug 26).
No local new-music series is complete without throwing the spotlight on Ensemble Dal Niente. The avant-garde gang leads one of the most exciting events of the series: opening for quirky badasses Deerhoof (Jun 14). "Having Dal Niente, with our reputation as 'serious' musicians, open for a rock band is a fabulous and underutilized idea," says EDN's Ammie Brod.
In an exciting twist, the group will tackle a new arrangement of Deerhoof's "Eaguru Guru," scored by Chicago composer Marcos Balter. "Attentive ears can pick up an acute awareness of contemporary music elements in Deerhoof songs," says Balter, a longtime fan of the band. "The song is downright adorable. I'd even call it cute. But it is an extremely smart cuteness, full of 20th- and 21st-century compositional techniques."
"We have an opportunity to show people that what we do is not boring," Brod adds. "I think we're going to blow some minds."
Loops and Variations runs on select Thursdays from Thursday 7 to July 12 and August 26 at Millennium Park.