The best college recital halls in Chicago
Northwestern is breaking ground on a contemporary classical music space. How will it stack up against rooms on the DePaul, Loyola, Roosevelt and U. of C. campuses?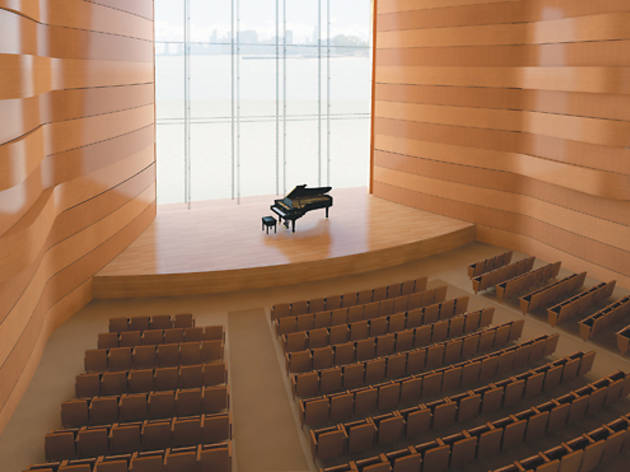 1/4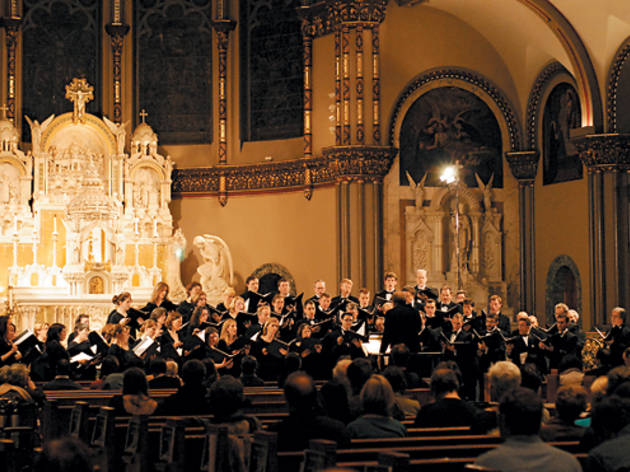 2/4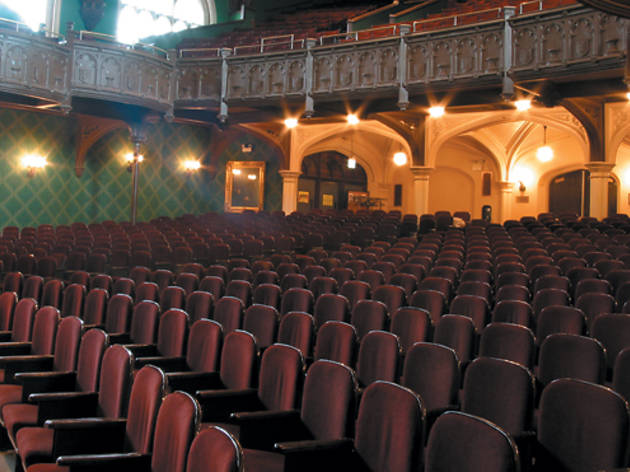 3/4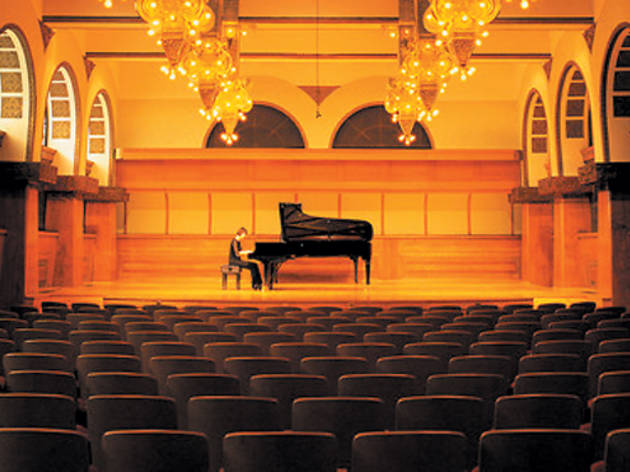 4/4
This month, Northwestern University sinks its shovels into some prime lakefront land to begin construction of its new Bienen School of Music building. Slated to open its doors in 2015, the new digs will include a 400-seat recital hall, a 150-seat theater and a 140-seat choral rehearsal room. Pick-Staiger will remain the school's largest primary hall. But what about bragging rights? How will NU's new house stack up against the other Chicago university venues in looks, sound and talent?
Bienen School of Music Recital Hall,
Northwestern University
400 seats
Talent
The new NU space will also house its pioneering Institute for New Music. Expect more cutting-edge bills, from both students and international artists.
Aesthetics
Glass and gridlike, the exterior is LEGO minimalist. The inside is what counts. "The recital hall is the jewel of the building," says Michael Kaufman of Goettsch Partners, the firm that designed the structure, as well as Soldier Field's UFO update. The rippling wooden walls of the recital hall narrow to a large window backdrop, overlooking water
and skyline.
Acoustics
Hard to tell from the blueprints. So we asked Kaufman: "We worked closely with our acoustics consultant, Kirkegaard Associates, to assure the optimal sound quality." Kirkegaard has worked on Symphony Center and dozens of halls around the globe.
St. Vincent DePaul Chapel,
DePaul University
200 seats
Talent
Chicago Bach Project, Chicago Chorale
Aesthetics
Although DePaul Concert Hall is a fine place to check out the DePaul Symphony Orchestra, we prefer hearing music in this church, decked out with all the Catholic trappings and a majestic Lyon and Healy organ.
Acoustics
"The vibrant acoustic makes the church a wonderful venue for singers," Chicago Chorale managing director Megan Balderston says. "The high arches of the ceiling help sound travel and make the kind of a capella singing we do all the more alive and exciting."
Madonna della Strada Chapel,
Loyola University
500 seats
Talent
William Ferris Chorale, Bach Week Festival, Loyola Orchestra and Choir
Aesthetics
The stunning Art Deco chapel was renovated in 2007. The makeover included a grand new pipe organ with 70 ranks, played via a terraced console located in the rear gallery.
Acoustics
"Polyphony and unaccompanied choral singing is rendered delightfully buoyant in that acoustic, and at the same time one needs to take a bit more care when employing fast rhythms or percussion instruments," says Paul French, William Ferris music director.
Mandel Hall,
University of Chicago
985 seats
Talent
Pacifica Quartet, eighth blackbird, University of Chicago Presents
Aesthetics
With ritzy windows (including one made by Tiffany & Co. in 1902) and detailed oakwork, the venue has Victorian opulence.
Acoustics
"Mandel Hall has a wonderfully homey old-world charm," says eighth blackbird flutist Tim Munro. "It's a little creaky, a little uncomfortable, but with a clear and honest sound that makes it appropriate for chamber music."
Ganz Memorial Hall,
Roosevelt University
195 seats
Talent
Anaphora, Orion Ensemble, Roosevelt's up-and-coming composers
Aesthetics
Tucked away on the seventh floor of Roosevelt's downtown Auditorium Building, Ganz is a hidden gem. The hall is kitted out with ten unique hand-painted murals, 17 stained glass windows and an army of electric gold-leaf chandeliers.
Acoustics
"I think this is the finest chamber music venue in all of Chicago," Orion Ensemble clarinetist Kathy Pirtle says. "The acoustics are superior for chamber music, and the ambience is exquisite."