Berlin's Stardust party turns four.
Thanks to its extended family, Stardust enters its fifth year stronger than ever.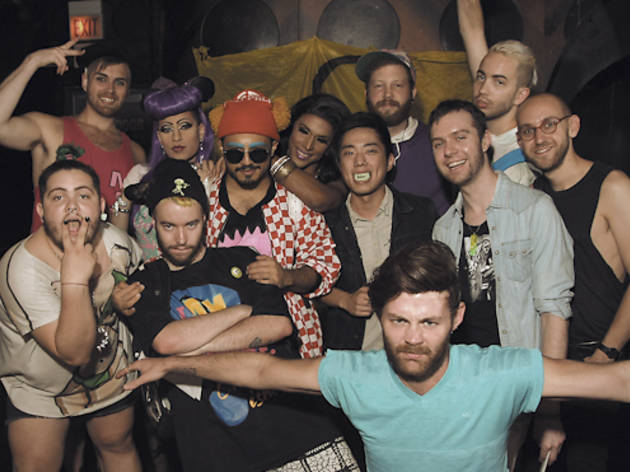 1/4
Courtesy of: Cramer PR
Stardust family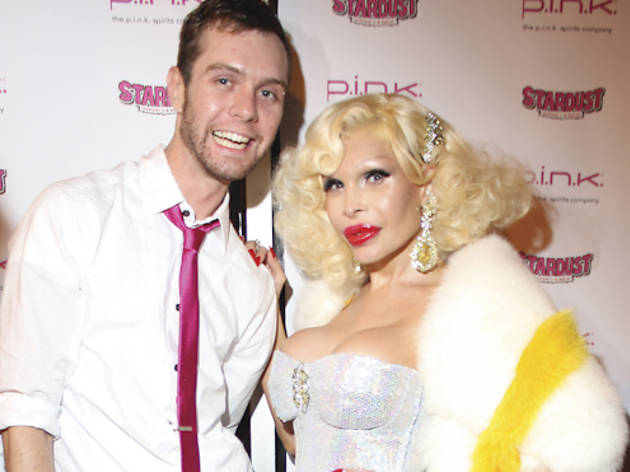 2/4
Photograph: Jed Dulanas
Scott Cramer, Amanda Lepore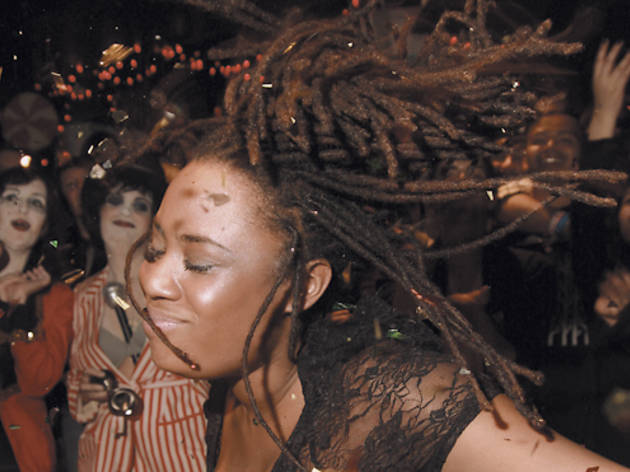 3/4
Courtesy of: Cramer PR
Jenae Williams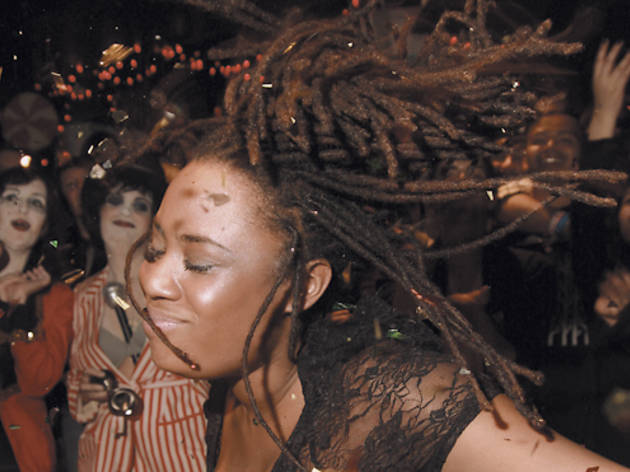 4/4
Courtesy of: Cramer PR
Jenae Williams
As Scott Cramer and Jenae Williams will tell you, throwing a weekly party at a 4am bar and keeping it fresh is no easy task. Yet as the principal organizers behind Berlin's weekly Thursday-night bash Stardust, they've been doing exactly that for the last four years. The key: not going it alone. In the midst of their monthlong anniversary celebration, Cramer and Williams talk up the local DJs, storied celebrity guests and, of course, the loyal supporters who have come to represent Stardust's extended family. Here's how it breaks down.
Interplanetary
Monthly, Stardust features a number of parties within the party: tailored events curated by its local resident DJs—like its '90s-oriented CULT party and Peech Fuzz, an indie disco monthly.
SC As the years have gone on, we have grown into other personalities. CULT has been a really important sister to Stardust, and that's the last Thursday of every month. Then Peech Fuzz is something new. [Peech Fuzz resident Kid Color] really appreciates Stardust and the sisterhood of CULT, so we came up with the idea to create yet another identity.
JW It's almost like a tree. The tiny identities just pop. People we know just work really well together. We see what happens when you mix and match them, just connect the dots.
Star power
Stardust has a wide-ranging list of international guests who touch down regularly, including Deee-Lite's Lady Miss Kier, Jake Shears of the Scissor Sisters and Gaga bestie Lady Starlight.
JW We really focus now on the DJs and the people that we get to perform at Berlin; it's spectacular. I will always remember one of my first Stardusts. It was Amanda Lepore. Cazwell was performing live, and Amanda had her boobs out the whole time. It was actually the first one. Oh my gosh, they are all blurring together.
SC [Maluca]'s also a really funny individual to work with. She had this big weave that came all the way down and was dragging on the ground. She busted out these crazy moves and the ponytail got really wet and I was getting splashed in the face with weave juice, but I didn't mind because it was so epic.
Crowd constellation
For all the special guests and cultivated local talent, Stardust truly thrives because of its diverse and open-minded partygoers.
SC Most of us identify as queer—if not all of us—and if they don't identify as queer, they're queer-friendly. Berlin provides a different space somehow. Within those walls, there are all different people, no matter what gender or race. Anyone can go there and feel comfortable, and does. They all just party together.
JW A lot of people who have been going to Berlin for a really long time, like ten-plus years, are like, this reminds me of when I first started going. While the club has moved forward in a lot of aspects, I feel like our party is a nod to the clubbing heyday where everybody could go and be there. My straight friends will definitely get laid at Berlin. It's true. It's really welcoming.
Stardust celebrates its four-year anniversary on Thursday 18.