Danny's Smiths Night celebrates five years
Thanks to Bobby Burg and company, Danny's continues to worship Mancunian melancholy.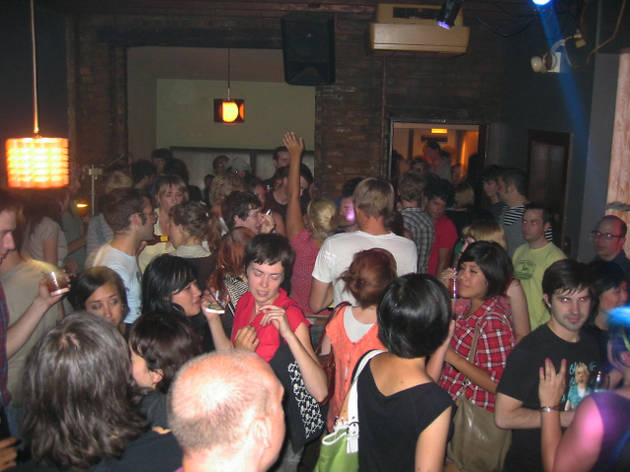 The line for Smiths Night may have (fortunately) eased a bit over the past five years, but the scene inside Danny's has always been worth the wait. A crowd of true believers knows that making out to the Morrissey and Marr catalog is the sexiest dream to ever come true for them, and they return month after month to grind their cardigans together out on the floor.
Putting the Smiths and "dance orgy" side by side may seem an unlikely match—just as the burgeoning rock DJ scene in Chicago's traditional beer-and-shot bars may seem an odd chimera—even to a pioneer like Bobby Burg, who spends the rest of his time playing in Love of Everything and Joan of Arc. "When people are dancing, they're not drinking," Burg once opined, plumbing the chasm between rock DJs and "real" DJs. But he has been making both of those things happen in sweaty excess for half a decade now.
Importing the concept from NYC and giving it a Chicago twist (he and Joe Proulx recently added Brian Case of local Fall congregants Disappears), Burg and company keep the Mancunian national flag flying in Bucktown. If you think clubs are an alien concept but still want to get footloose, or are just nostalgic for 1986, join the boys on Tuesday 26 for their fifth anniversary, and every fourth Tuesday after that. The reigning attitude on the dance floor is embodied in the lyrics to a fav Smiths tune: "If there's something you'd like to try / Ask me, I won't say no / How could I?"