Duke Shin's Crystallize party
Shin brings the Burning Man spirit to Chicago for a monthly party.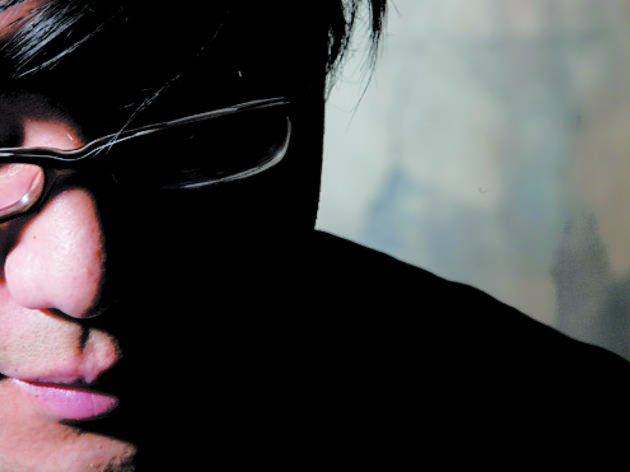 Every year, during the week leading up to Labor Day, thousands of fringe-dwelling electronic music nuts descend upon the Nevada desert for Burning Man, a festival of beats, art and free living. For that seven-day period, anything goes. Want to walk around in nothing but head-to-toe body paint? Go ahead. The universal acceptance is such that people go through withdrawal afterward. As a quick fix, pockets of Burning Man enthusiasts hold satellite events all over the country, and a handful of Chicagoans are in on the action.
Duke Shin, a former clubs editor at Newcity and a tech house DJ, has tapped into the scene with his monthly Crystallize party at darkroom. Until the end of last year, the best-known local outlet for the Burning Man spirit was probably Freakeasy, and Shin was a fixture there. A "private" social gathering that featured live art, dance performances and DJs, the monthly event, first run in late 2008, was recently put on hiatus due to size and space issues. In its wake, Shin is doing his own modest part to create a home for the sizeable group of like-minded partygoers in need of a get-down.
"I hate the word community," Shin says when we meet him for a sit down in advance of Crystallize's next installment on Friday 11. "But that's what it is from the standpoint they approached things." What draws Shin to this subculture is its diversity and its ability to bring people together and celebrate eclecticism. "If you look at what [Freakeasy] was doing, they had a huge amount of music—whether it was live performance or DJs—from all over the spectrum," he says.
"What I realized is they had something working," the 34-year-old continues. "I don't know how I've been fortunate enough to tap that, but what I want to continue doing is something with that concept." Crystallize is still in its infancy—this month's party is No. 3—but Shin has already developed a steady following by inviting other members of the Freakeasy network, such as scene regulars Radiohiro, Striz and DJ Warp, to join an array of genre-bending local talent such as techno-dubstep hybrid act Quadratic and, for this month, Chicago house mainstay DJ Lady D.
Shin's commitment is impressive, especially when you consider his casual entry into deejaying and promotion. Raised in the Chicago 'burbs, he attended the University of Indiana and focused mainly on studies and his swimming scholarship. It wasn't until he relocated to the city in '99 that he was officially introduced to house. "To be honest, I was pretty tied up being an indie-alt-punk kind of guy," Shin says, his asymmetrical haircut and silver hoop earring hinting at his rock-oriented earlier days.
Enough nights hanging out at Big Wig—now Evil Olive—and the 4/4 beats won him over. "On an average night you'd have anyone from Super Jane to Angel Alanis to Gene Farris. All those guys were always out there," he recalls. Around the same time, he got a pair of CD turntables and a mixer and he gave the DJ thing a go. And while he spends his days as a postproduction coordinator for film, he fills any gaps in his schedule writing about the music—he still contributes to Newcity and Resident Advisor—and organizing events, like Crystallize.
"It's a great angle to take it from," says Nate Seider, head booking agent for Smart Bar and a long-time Shin collaborator. "His is one of only a handful of nights that brings truly solid and relevant music to a club setting." While that's certainly true, Shin remains humble. "It's really small. I just want people to know that there are no ulterior motives here except to expose people to different types of music."
Crystallize goes down at the [node:148261 link=darkroom;] Friday 11.