Local DJs and promoters discuss 2012 trends
From pop stars to the unknown, Chicago tastemakers discuss what will be big in 2012.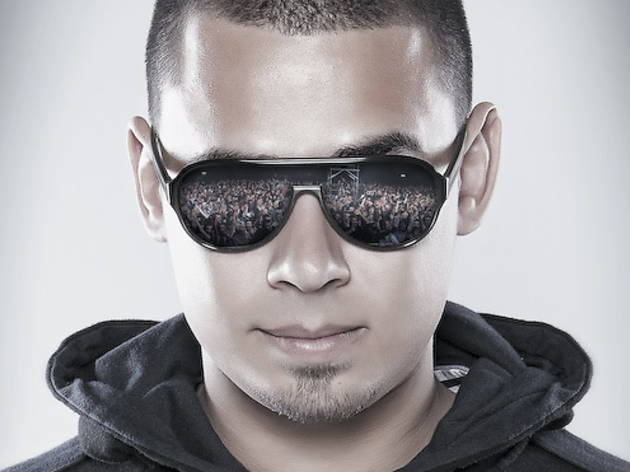 Given the year that dance music has had, it is with quite a bit of excitement that we turn our eyes and ears to 2012 and what club sounds might have in store for us. To help narrow our focus, we asked three nightlife professionals to tell us what they think the next year might bring. We chime in too.
Go deep
"It's kind of like the modern deeper sound. I don't know if you can call it deep house, but it's just deeper music—the Crosstown Rebels stuff, Hot Natured, Visionquest, Maceo Plex. I think it's going to continue to get even bigger. They are reaching out to a larger audience now, and the music is becoming more popular with people that weren't listening to that music. It's a little bit more accessible than techno and other genres. Not that I'm saying that techno is going to go anywhere; these guys just blew up. There are a lot of kids that are getting deeper into this genre of music, and you'll be surprised by the number of artists that are going to come out of nowhere."—Dino Gardiakos, DJ and music director for Spy Bar
Steppin' out
"Two thousand and eleven was the year that dubstep really broke huge. So for 2012, there's going to be this rush of pop stars and labels desperately seeking legitimacy with the youth market because the explosion of this music has completely caught them off guard. Because of the mainstream popularity, there's a big splinter of former dubstep fans that are into a new term called future bass. It sort of refers to these strains of say, U.K. funky, or 'is it dubstep or is it techno,' and then there's also the post-dubstep. I'm hoping this is going to fill out some of the gaps with more sophisticated electronic music that we haven't seen for a while."—Chris Widman, host of Abstract Science on WLUW 88.7 FM and one half of production and DJ team Quadratic
Keep the faith
"You can rock out and fist pump to dubstep and electro, but for most of that music, I find that it doesn't speak to your soul. With the way things have gone in our country, I think people are going to get away from that superficiality and look for something with more substance. People are asking for more, and I'm seeing people really coming out and supporting quality. The state of the Chicago club scene is very much where DJs are just jukeboxes with a pulse. In 2012, we're going to see people having more faith in the DJ and just letting them do their thing, a lot more people, DJ-wise, taking a stance and trying to educate people."—Zebo, DJ, producer and label owner
I do
"Now that dance music—be it 4/4, bass or out of left field—has come into its own, more artists are going to be looking to this realm for beat makers. We've already seen chart toppers like Beyoncé, Chris Brown and Kanye come calling, sampling electronic producers like dancehall duo Major Lazer and dubstepper Flux Pavilion or, in Dutch house prodigy Afrojack's case, tapping them directly. This is only going to expand. From the big-budget studio dons like araabMUZIK producing for Busta Rhymes to underground sensation Clams Casino making beats for ASAP Rocky, these two worlds are going to settle into a happy marriage in 2012."—Joshua P. Ferguson, Time Out Chicago nightlife editor