Psychemagik at Smart Bar | Concert preview
U.K. duo makes the leap from crate digging to remixing.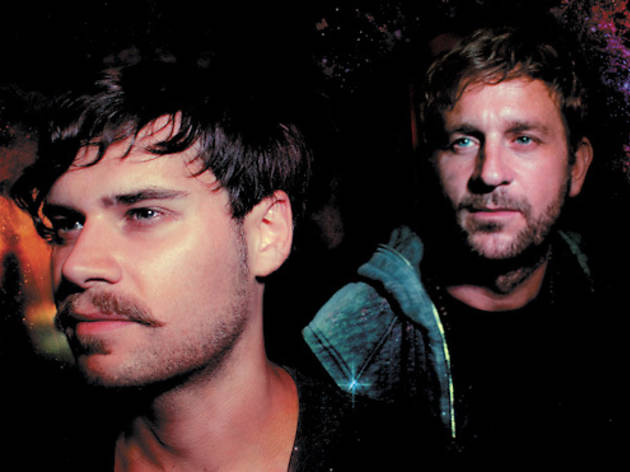 Producer/DJs Danny McLewin and Tom Coveney had years of vinyl collecting and warehouse-party spinning under their belts before they united as Psychemagik. The Canterbury-based duo were known around the U.K. as the go-to guys for ultra-rare vinyl. Deep-pocketed DJs would call them with mythic records in mind and they'd find them. Sounds like some kind of 12" alchemy, huh?
Somehow, in 2012, they made the jump from digging to remixing, bringing their sense of cosmic abandon and a love of both ancient mysticism and oddball filmmaker Alejandro Jodorowsky to the all-too-modern art form of the dance track. The success of the duo's first edit masterpiece—Fleetwood Mac's well-worn "Dreams"—had nothing to do with rarity; it was simply a floor-filler.
But it's that eclecticism and nose for the rare gem that made Psychemagik Presents Magik Cyrkles perhaps last year's greatest DJ compilation. It had room for psych soul, Lebanese funk, off-the-wall disco and all manner of spaced-out boogie jams. It might be the best indicator of how far out this pair can take a Balearic-style DJ set (pretty far, and then some).
And why not kick off 2013 with an EP of stellar original tracks? The duo recently dropped the utterly fantastic Lunar Escape EP, which takes Moroder-style electronic disco into a dense, dark forest of analog synths and lush strings. If the band's full-length casts a similar spell, Psychemagik will have us all converted by the next winter solstice.