Soul power
Get on the good foot at these vinyl-only parties, just don't call 'em retro.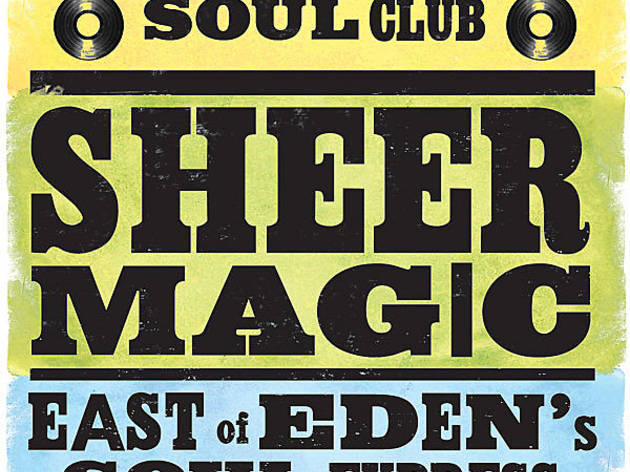 Motown might get all the love, but Chicago was a font of genius soul music during the '60s and '70s and the heyday of Record Row. Sonic artifacts from the era are still to be found in the city's farther-flung record hives—seven-inch vinyl on Vee-Jay, Chess Records, OKeh, One-derful, Dakar and fly-by-night labels. With a famed long-running soul night and numerous avid soul historians, Chicago is poised to keep that flame burning beyond 2008.
There are soul nights and then there's the legend, Sheer Magic, where resident digger-scholars Courtland Green and Dante Carfanga turn hip Bucktown bar Danny's Tavern into a shakin', steamy house party once a month. Green launched the event more than ten years ago with guest Warren Lee from Empire State Soul Club. Despite no promotion—"We haven't put out a flyer in, like, five years," Green says—the party thrives on the first Wednesday of the month.
According to Green, it draws "people that wouldn't normally listen to this music, but if it's dark out, they will dance without pretension, without anybody watching them. It's just dark enough that you can only see the person you are dancing with in front of you." Some things have changed over the years, however. "People expect to dance; it certainly wasn't like that five or six years ago," Green says.
The Sheer Magic DJs lean toward harder soul and funky, syncopated rhythms (among Carfanga's various projects is an encyclopedic website on Ohio funk bands). The DJs are likely to play James Brown's "There Was a Time," cuts from Chicago's own Syl Johnson up against obscurities from the Third Guitar and Pamoja.
Is there room for more soul in town? Though he's played every small room in the city, Ben Pirani fosters high hopes for his new venture, Windy City Soul Club, inspired by his travels out of town. Pirani (full disclosure: I play in a rock band with him) was inspired by spinning sets at Seattle's Emerald City Soul Club, the Ann Arbor Soul Club at the Blind Pig and soul ragers at Milwaukee's Redroom. In November, he and five other WCSC residents—Aret "Chronic" Sakalian, Nick Soule, Xavier Velez, Kevin Jones and Jason Berry—launched a Northern soul–oriented monthly to concentrate on the upbeat staples of the all-night dance parties at Wigan Casino and Blackpool Mecca in England well into the mid-'70s.
"We, Aret and I, were mods playing freakbeat and psychedelia. At some point, we realized that these [soul] records were here in Chicago and at our fingertips if we were willing to get our hands dirty," Pirani says. Kev Roberts's late-'90s book the Northern Soul Top 500 helped, too. Pirani loves the genre's "songs with melodies and lyrics" about falling in love or getting dumped. "That has broad appeal," he says. Pirani thinks that dancers' soul will naturally connect with a wide variety of people: "If you don't like Motown, you've got problems."
No such problems with East of Edens Soul Express (John Ciba and TOC contributor James Porter), which rules the tables at the Hideout roughly once a month. The duo has opened for the Beastie Boys and Sharon Jones & the Dap-Kings, played street fairs and thrown live soul rave-ups over the summer featuring the likes of Ralph "Soul" Jackson and Roscoe Robinson on stage. They're hoping to book Detroit soul songstress Laura Lee for their soul fest in 2009. Stylistically, they're spinning "harder Southern soul," Ciba says, combining Porter's love of radio gold and rockin' R&B with Ciba's early diet of the Allman Brothers. Ciba says the duo avoids snobbery at their honky tonk: "I don't really believe in being exclusive. If people are into it and having fun, that's what it's all about."
Windy City Soul Club hits Heart of Gold and East of Edens spins Hideout on Saturday 6. Sheer Magic touches Danny's on January 7. Download mixes from these DJs on the TOC blog.