Chicago comedy: Best bets at Just for Laughs Chicago
The shows we're most excited about at the Chicago comedy festival Just for Laughs.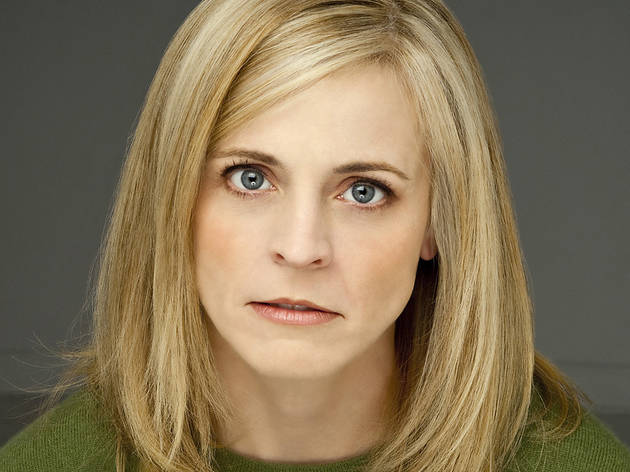 Now in its fifth year in Chicago, Just for Laughs rolls out what's arguably its best lineup yet for June 11–16, 2013—and more announcements are still to come. Of the major names revealed so far for the Chicago Theatre, the Vic Theatre, Park West and UP Comedy Club, here are our top picks.
The Chicago Theatre
The iconic 3,600-seat State Street venue plays host to the week's biggest names—and heftiest tickets, including Russell Brand, Seth Meyers and Bill Maher. But we'd opt for an evening with Chicago native and comedy legend Bob Newhart on June 15. The man with the deadpan wit and button-down mind is as sharp as ever at 83.
For a more alternative bent, David Cross & His Super Duper Pals (June 13) looks like the biggest bang for your buck. With Cross joined onstage by Brian Posehn, Paul F. Tompkins, Doug Benson and Todd Glass, this de facto Mr. Show reunion is brimming with off-kilter talent.
The Vic Theatre
The clear favorite at the Lakeview theater is the two-night stand by Nick Swardson (June 13 and 14), the goofball comic best known either as roller-skating gay prostitute Terry on Reno 911! or as "hey, it's that guy who's in all the Adam Sandler movies." Swardson's stand-up in years past has tended toward the sophomoric, but the two seasons of his recent Comedy Central sketch show, Nick Swardson's Pretend Time, has shown his more absurd side.
Park West
The Lincoln Park lineup offers an embarrassment of riches. First on our list is the weird and wonderful Maria Bamford (June 15), whose eccentric outlook and kooky characters shouldn't be missed. The Daily Show's resident expert, John Hodgman (June 13), and brilliantly sardonic Irishman Dylan Moran (June 14) should be highlights as well.
UP Comedy Club
Pete Holmes (June 11 and 13), host of the popular comic-on-comic podcast You Made It Weird, embraces his somewhat dorky demeanor in his own stand-up; in his new Comedy Central special, Nice Try, The Devil, he postulates that in all universes parallel to our own he's actually a youth pastor. Catch him before his Conan O'Brien–produced half-hour talk show debuts on TBS this fall.
The Second City Alumni show (June 12) features five top-notch improvisers plying their trade; it's likely worth your time. We're also looking forward to recent Saturday Night Live cast additions Tim Robinson, Aidy Bryant and Cecily Strong performing together as Knuckleheads (June 13–15); let's just hope Strong leaves "Girl You Wish You Hadn't Started a Conversation with at a Party" behind in New York.