Chicago comedy nights: The best comedy shows at bars and pubs
These Chicago comedy nights at alternative venues are among the best bets for up-and-comers in stand-up and sketch comedy.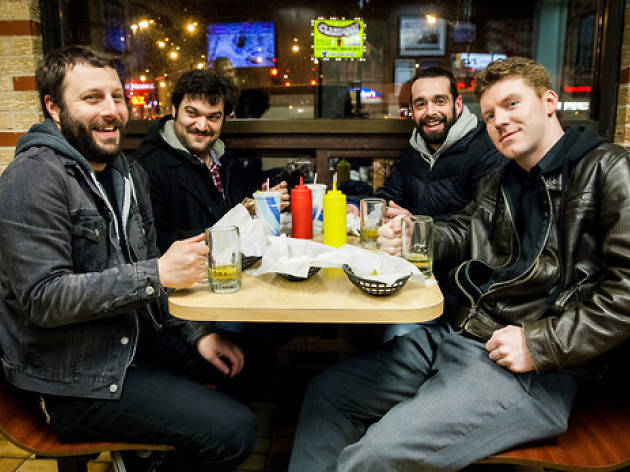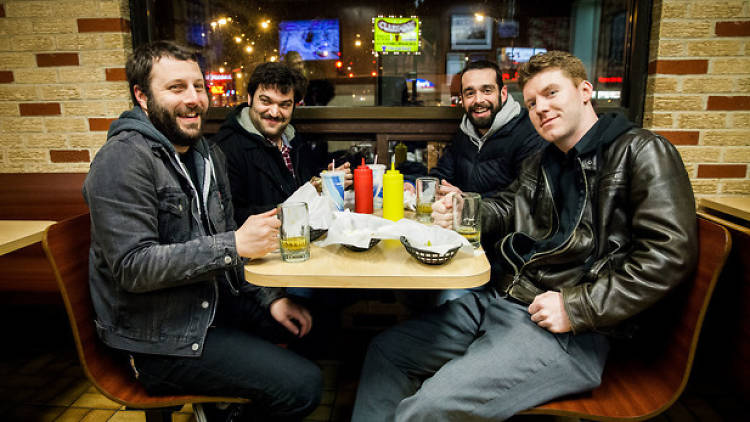 Chicago is host to a bevy of dedicated comedy clubs, from such institutions as improv mecca iO Chicago and the legendary Second City to stand-up joints like the Laugh Factory. But some of the most daring Chicago comedy can be found in bars and pubs, bookstores and comics shops, on stages where bands might be playing most nights. Following the example of the Lincoln Lodge, which began its life in the back room of a greasy-spoon diner (though it now makes its home at Wicker Park's SubT), regular comedy nights have sprouted in a number of Chicago's watering holes over the last decade and a half. These are the places you're most likely to spot the next Cameron Esposito or Kumail Nanjiani.
Comedy, Stand-up
Timothy O'Toole's, Streeterville
This weekly night of comedy, curated by a group of funny dudes, puts local stand-ups on your radar.
Comedy, Stand-up
Uncharted Books, Logan Square
Since its start in 2012, stand-up comedy showcase Congrats on Your Success has steadily built up an audience of dedicated regulars, who pack every bit of available space in Logan Square's Uncharted Books. The show's loose, friendly vibe is reinforced by interactive bits and between-set segments that engage attendees with the show's hosts and producers, who describe their audience as "DTF."
Christopher Piatt hosts this weekly "live magazine," a cavalcade of culture, politics and wit featuring journalists, actors, comedians and musicians offering idiosyncratic reports on the news of the day. Head to Uptown's iconic Green Mill for a Saturday afternoon of drinks, hot takes and laughs.