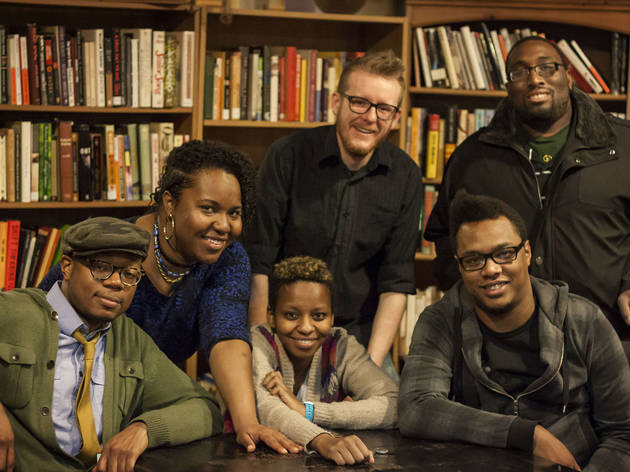 Comedy review by Matt Byrne
Since its start in 2012, stand-up comedy showcase Congrats on Your Success has steadily built up an audience of dedicated regulars, who pack every bit of available space in Logan Square's Uncharted Books. The show's loose, friendly vibe is reinforced by interactive bits and between-set segments that engage attendees with the show's hosts and producers, who describe their audience as "DTF."

Lured by the promise of free, BYOB comedy (with some free beverages for those who show up early enough) located in a used bookstore just steps from the Logan Square Blue Line stop, these crowds are treated to sets from Chicago's comedy scene staples (past headliners include Liza Treyger and C.J. Sullivan, both of whom can be seen on Comedy Central) as well as many up-and-comers who rarely get stage time outside the open mic circuit. "Congrats has been a number of [comedians'] first showcase," explains producer Rebecca O'Neal. "We just book who we think is the funniest and who we think our audience will enjoy the most."

This supportive approach makes things a bit riskier, and it can be easy to spot who's still figuring themselves out onstage. But few showcase audiences are as receptive and patient with performers as Congrats's. The producers are looking to spread COYS's freewheeling, BYOB spirit in 2014 with a series of free one-off shows, called Fun and Dones, held at other alternative venues.