Early picks for SketchFest 2016
The Chicago Sketch Comedy Festival turns 15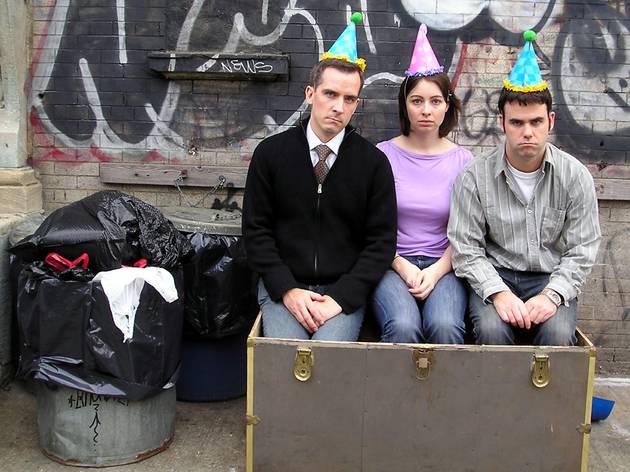 Nothing speaks more strongly to sketch comedy's currency than the fact that the Emmy Awards created a new category this year for Best Variety Sketch Series, recognizing the proliferation and popularity of shows like Key and Peele and inaugural winner Inside Amy Schumer. It's no wonder, then, that the Chicago Sketch Comedy Festival, more commonly referred to as SketchFest, will be bigger than ever come January.
Now in its 15th year, the festival takes over Stage 773 for two weeks with an explosion of more than 160 acts. The lineup wasn't fully set at press time, but here's a look at some of the more promising groups we could confirm. You might see them pop up on your TV soon—or maybe you already have.
The Defiant Thomas Brothers The sketch duo of Paul Thomas and Seth Thomas (no relation) first hit the Chicago scene in the mid-aughts with edgy bits, often touching on attitudes about race (Seth is black, Paul white) before breaking up in 2006. The commanding twosome reunited in 2015 and now perform a weekly show at Donny's Skybox, but their first SketchFest appearance in a decade promises to be something special.
Heavy Weight The four members of this group— T.J. Miller, Mark Raterman, Nick Vatterott and Brady Novak—have each found individual success since coming together in Chicago in 2004, but they continued to make regular group appearances at SketchFest over the years. In their 2013 outing, Raterman and Vatterott performed the entire show as Southwest Airlines flight attendants entertaining their passengers.
Party Central USA New York–based Party Central USA made three consecutive appearances at SketchFest before dissolving in 2009. Though its members have scattered to other cities, the group is one of several performing reunion shows to mark SketchFest's 15th year.
Siblings of Doctors This trio, featuring Chicago native and Community star Danny Pudi, Rasika Mathur (MTV's Wild 'N Out) and Ranjit Souri (Stage 773's musical sketch show Cupid Has a Heart On), is a frequent SketchFest favorite.
Team Submarine Though both are originally from New England, Nate Fernald and Steve O'Brien met and formed this sketch duo in Chicago before decamping for New York. With their goofy-smart subversion of dude banter and classic joke forms, it's always nice to see them dive back into the city.
Uncalled For Award-winning Montreal troupe Uncalled For is known for brainy, narratively cohesive sketch collections. The group returns after making its SketchFest debut in 2013.
The 15th annual Chicago Sketch Comedy Festival runs Jan 7–17 at Stage 773. Visit chicagosketchfest.com for a complete schedule.