Heads up! We're working hard to be accurate – but these are unusual times, so please always check before heading out.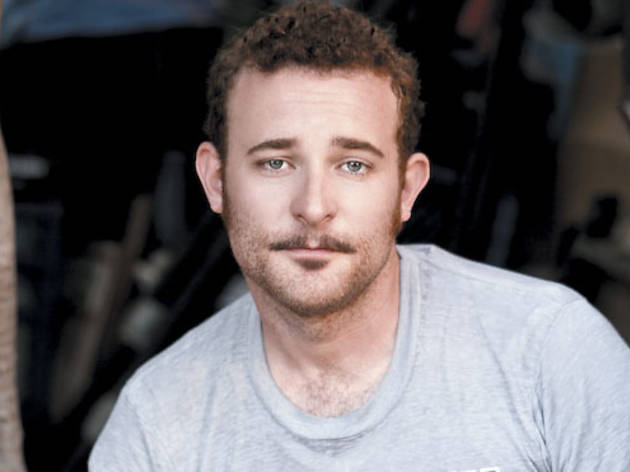 James Adomian
An up-and-comer hits the Lodge.
It's a fun day at work when you get to speak with George W. Bush, Joan Rivers, Jesse Ventura and Arianna Huffington, all within the space of 20 minutes. In truth, I was interviewing, via phone, New York–based comedian James Adomian, best known to the masses from Last Comic Standing, and to indie comedy fans via Comedy Death-Ray, where his caricatures of famous people have left indelible impressions on its culty fanbase. Adomian headlines the Lincoln Lodge's 12th season Friday 7.
Adomian, 30, was born in Omaha and raised in Atlanta. At ten, his family relocated to Los Angeles, a city he knows so well he can "smell the difference between the trees in Burbank versus the trees in Venice." Impressions are not Adomian's only skill, but it's the one he honed first. "Everyone learns how to talk by doing an impression of their parents," he says. "I'm one of many people who has a highly developed ability to do that." Adomian fooled around with comedy as a kid and in college, but in 2005 Scott Aukerman, a former Mr. Show writer, tapped Adomian for the excellent Comedy Death-Ray, a live, weekly comedy show a the Upright Citizens Brigade Theatre in Los Angeles, which later became a radio show and now a podcast called Comedy Bang Bang.
"I'm really happy to be active in this time when it seems like the grip of corporate advertisers and TV producers is lessening the kind of comedy people can encounter across the country," Adomian says. "We're still trying to find a way to get money out of it, but at least the creative part seems to have been freed up quite a bit by the Internet."
In June 2010, Adomian made his Just for Laughs Chicago debut with Comedy Death-Ray, appearing in character as L.A. food critic Merrill Shindler, a man Adomian describes as sounding as if "he has tuna fish and egg stuck in his throat." Though Shindler himself is off the radar of most Chicagoans, Adomian's take on him as an obsequious, gluttonous and pedantic fool resonated in a city where food bloggers do cartwheels every time Grant Achatz shits foam.
He killed again when I saw him later that summer in Hollywood at What's Up Tigerlilly?, an open-mic night co-created by Maria Bamford (appearing at the Mayne Stage Friday 7 and Saturday 8) in a short set the out comedian divided into material that was mainstream and gay-oriented. Adomian has unleashed what he cheekily refers to as his "gay tight five" on unsuspecting crowds in "suburban hell holes full of Republican moms and dads" and recently on Lopez Tonight. "I'm not going to be around for a long time," says Adomian, "so I like to be able to look at myself in the mirror and say I talked about stuff when I'm not supposed to and didn't have to. I could be in the closet, but I feel insulted at the idea that I should be."
For his edgier material, Adomian rips a page from comics like George Carlin and Bill Hicks. "Sometimes in their longer sets they'll start out with the sillier, funnier stuff, and by the end of the set they're going into more serious points they want to make," Adomian says. "I do try and learn from my heroes."
Meanwhile, Adomian has temporarily cut himself loose from California and is hitting the comedy scene in New York for the next few months, before returning to L.A. in time for pilot season (he's previously appeared in a few that haven't been picked up). "I've got my hands in a lot of different pies," Adomian says. "My hands taste like gooey sweet pie filling."
James Adomian opens season 12 at the Lincoln Lodge Friday 7.