Painful punchlines
When it comes to sexist humor, "jk" isn't cutting it anymore.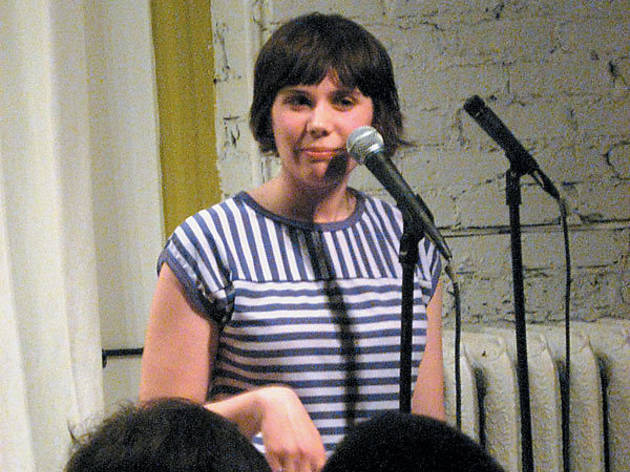 "We've got lots of dames," comedian Ken Barnard quips about the Lincoln Lodge stand-up cast. "And we treat 'em real nice."
Pretty harmless joke, right? Well, it depends who you ask. It's no secret that sexist and misogynistic jokes run rampant in the Chicago stand-up scene: Blow jobs and bitchy girlfriends seem to be topics of choice among male comics. (One recent bit by Junior Stopka, who performs at Comedians You Should Know (CYSK) and the Edge Comedy Club, goes, "Whatever happened to slipping a girl a roofie, taking her home and just holding her?") Yet eradicating such quips requires navigating the blurry line between artistic freedom and social sensitivity—which might be an impossible thing to pull off. Though Barnard concedes his wisecrack could be construed as sexist, he says, "A lot of it is in the context of the joke."
But context is an especially fraught concept within the community. The recent influx of up-and-coming, male-run stand-up nights—Comedy House and CYSK among them—has swung the spotlight onto the boys'-club vibe, and most comedians admit that the open-mike circuit is a breeding ground for the worst offenders: rape jokes, the casual use of derogatory terms and antifeminist rants. "Open mikes will let anyone go up there and talk about whatever they want," says Victor Marinier, a coproducer at Comedy House. "There are so many hack comedians who will see an audience full of women, be intimidated by that and then try to offend them."
Actually, it's pretty rare for any stand-up to see an audience full of women, especially since all-male line-ups are a dime a dozen in a community that's dominated by men. Among the small but vocal group of women comics speaking out against sexist jokes, Carrie Callahan was shocked when a performer she introduced while hosting a show said he "would fuck" her. "I no longer think ignorance is an excuse," she says. At a recent open mike, she felt the need to use part of her allotted time on stage to call out the previous male comic's overuse of the word cunt. "I don't want all my material to be in reaction," she says. "I think there's this temptation to throw the meanness back at them. But once you react that way, their action becomes valid."
Yet such humor has its defenders. "I don't think any comics are actually like, 'I'm gonna beat a woman for talking out of turn,' " says Dave Odd, producer of the Edge Comedy Club. "If anything, it's mocking chauvinism." In other words: They're just joking.
Odd runs two shows in particular that have riled some members of the stand-up community. "There were a bunch of really attractive girls doing stand-up comedy, so I [thought], 'Why not use that to our advantage to try and draw a crowd?' " Odd explains. "So I came up with the clever name of Ha Ha Hotties. Yeah, it's all female, but at the same time, it's kind of, like, exploiting them." But his press e-mails say, "What's better than a hot body and great face? A good joke!"—isn't exploitation the issue? "The thing is," Odd adds, "I [also] do a show called Handsome Bastards of Comedy, which is all just good-looking guy comics. So I kind of spread the sexism around a bit."
Callahan, an occasional Hotties performer, says the show provides good networking opportunities among female comics, noting that talk often turns to commiseration: performing in an all-girl lineup and not dealing with the scene's sexism, if just for a night.
Clearly, that sexism isn't going away anytime soon, but Elizabeth McQuern, a Chicago Underground Comedy coproducer (and one of the few female bookers in the city), believes good comedy always prevails. "Negative, hateful comedy isn't fun for anyone, and it's lazy," says McQuern, who also edits comedy blog the Bastion. "When you see someone breaking through with something truly creative, people respond to it so well that hopefully more of that will encourage us all to hold ourselves to higher standards."
Comedy House opens up Thursday 24. The next Ha Ha Hotties is August 1.