Sketchfest
Our picks for the 11th annual fest.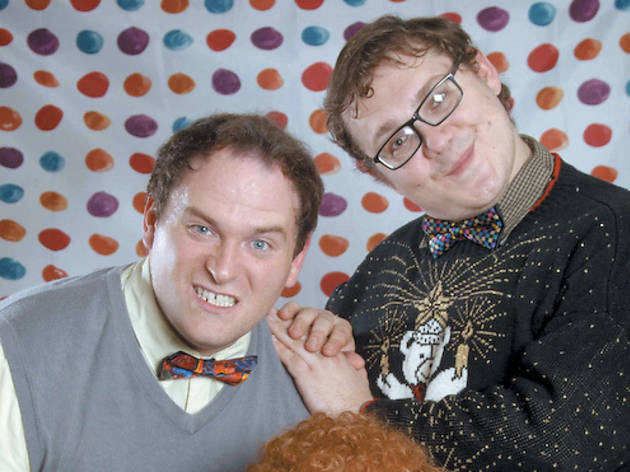 1/5
Photograph: Courtesy of Chicago Sketchfest
Barry Hite: So Very Important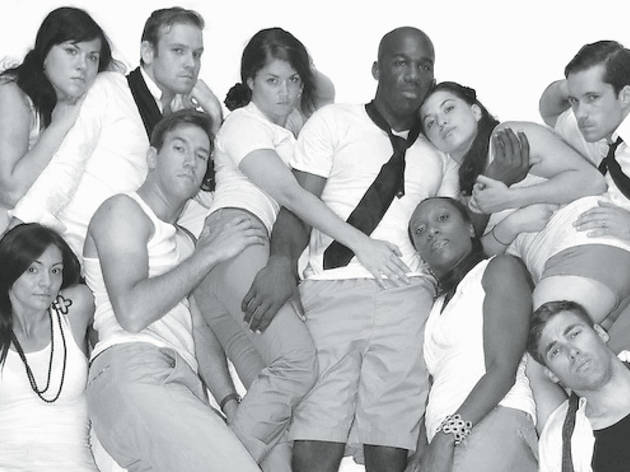 2/5
Photograph: Courtesy of Chicago Sketchfest
Davenports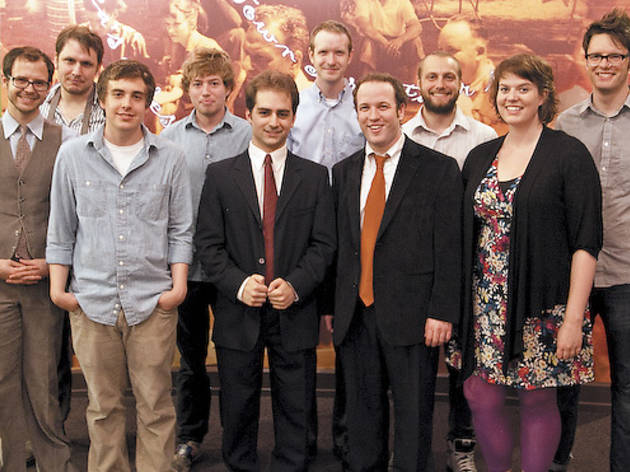 3/5
Photograph: Courtesy of Chicago Sketchfest
Late Live Show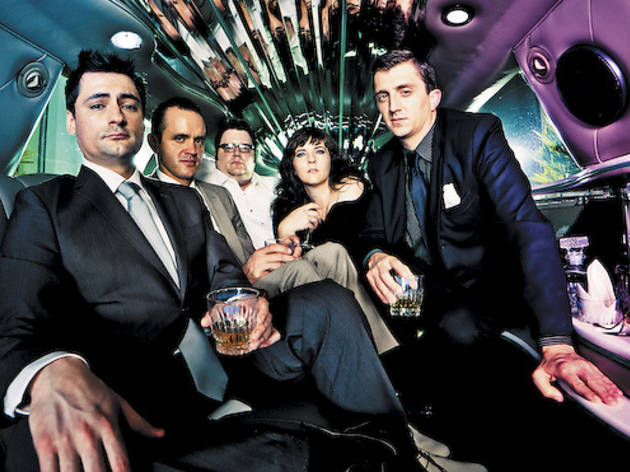 4/5
Andy Batt
photo by Andy Batt - www.andybatt.com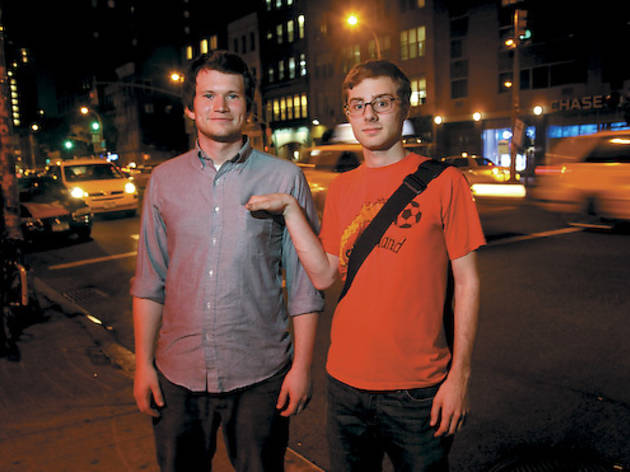 5/5
Photograph: Courtesy of Chicago Sketchfest
Team Submarine
The Chicago Sketch Comedy Festival is like candy for comedy nuts. Kicking off Thursday 5 at Stage 773 (1225 W Belmont Ave, 773-327-5252, chicagosketchfest.com), it features more than 150 shows at four theaters over an eight-day span. You won't be able to gobble it all, so consider unwrapping these gems.
Thursday 5
Barry Hite: So Very Important iO guy Hite (Bullet Lounge, DBaG, Family Tree House Boat Accident) is a seasoned sketch and improv pro and all-around funny guy, so I'm stoked to see what he and Second City director Matt Hovde have cooked up.
Friday 6
Sweat If Portlandia is any representation of the inhabitants of the City of Roses, sketch troupe Sweat will embody that nuttiness. It recently enjoyed a sold-out Portland run, and the sketches we've seen are inventive, highly physical and shamelessly goofy.
Saturday 7
Team Submarine Duo Nate Fernald and Steve O'Brien ditched Chicago a few years ago for industry-friendly New York, but I'm more than ready to welcome them back for another round of their infectious antagonism and back-and-forth patter.
Sunday 8
Davenports Backstabbing! Crimes of passion! Yes, that's Sketchfest, but it's also Lincoln, Nebraska's billionaire clan who parody the nighttime soap genre. Watch them take their perfectly parted hair, square jaws and whitened teeth to Stage 773 for a smackdown with rival clan the Halsteds.
Late Live Show It was packing houses at the deMaat Theater until it was yanked unexpectedly last summer. Still searching for a home, this show's talented young crew of writers, actors and producers is hitting Sketchfest with a truncated version featuring live music, special guests and a ton of sketches.
January 12
Warm Milk There's something relentlessly enjoyable about this sketch quartet­—and iO Cagematch finalist— that puts a smile on my face. Whether it features a loopy take on a dog show or the invention of new video games (see warmmilkimprov.com), this "best of" show should be worth hitting.
January 13
Bri-Ko It took me a while to warm to this all-silent, kid-friendly trio and mainstay that includes Sketchfest founder Brian Posen. But its Wonka-esque inventiveness and science-like approach to the beauty and wonder of the world eventually won me over.
FUCT When this New York–based performance group and Sketchfest favorite staged a cockfight last year, it had nothing to do with chickens. Let me put it to you this way: Pain is inflicted, diapers are worn, and you may see everyone's taint (if you can get a ticket).
Inside Joke Films What I remember about New York duo Jonathan Braylock and Ramy Youssef is their collection of carefully choreographed, highly physical and totally nutty scenework infused with youthful energy. Bring it again, gents.
January 14
the tim & micah project I keep heaping praise on this "purposefully pretentious" sketch duo because they keep serving up highbrow antics. At last year's fest, for example, they performed the entire show on separate sides of the stage. Their new show collection serves up the duo's greatest hits.
Pangea 3000 Alternating effortlessly between feigned reverence and outright facetiousness, the sketches of this NYC-based quartet aren't afraid to delve into the bizarre and unexpected. I'm looking forward to plopping down for 60 minutes of brainy weirdness.
Urlakis & Cusick These guys are fresh off a recent run at Stage 773 in a show our TOC reviewer described as "seriously funny stuff, likably geeky and spot-on in its ridicule." If you missed it (like I did), here's your chance to catch them.