The 40 greatest Chicagoans on Saturday Night Live
Our comedy scene has been a farm system for SNL's 40 years. But who was the best cast member from Chicago ever? We rank them all.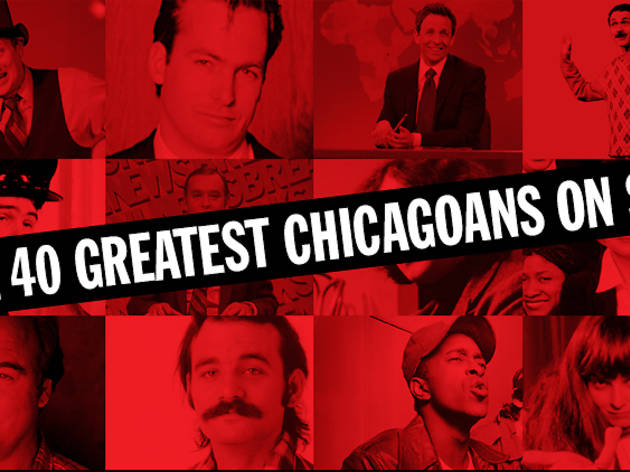 Saturday Night Live has been around for four decades. Yeah, if you feel old, imagine how Lorne Michaels feels. Over its 40 years, the pioneering (well, for the first bit, anyway) sketch comedy show has continually mined the Chicago comedy scene for talent. Without Second City and the ImprovOlympics, and especially without iconic teacher Del Close, SNL would be a footnote. Not to mention the Annoyance Theater, the e.t.c. and other comedy clubs. Sure, yeah, the L.A. scene gave us Will Ferrell and "Stefon," but studio 8H would be used for storage—or worse, Carson Daly—without names like Belushi, Radner, Fey and Myers. Coincidentally, there are 40 notable performers and writers who first got a start in Chicago before appearing on screen on SNL. We've ranked them all.
40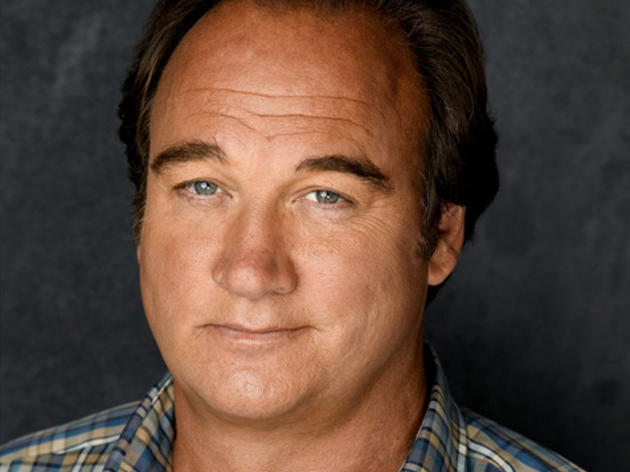 1983–85

A nepotistic hire made at the absolute lowest point of the show's history, Belushi was around primarily for his name and to play second fiddle to Joe Piscopo. Let that sink in.
39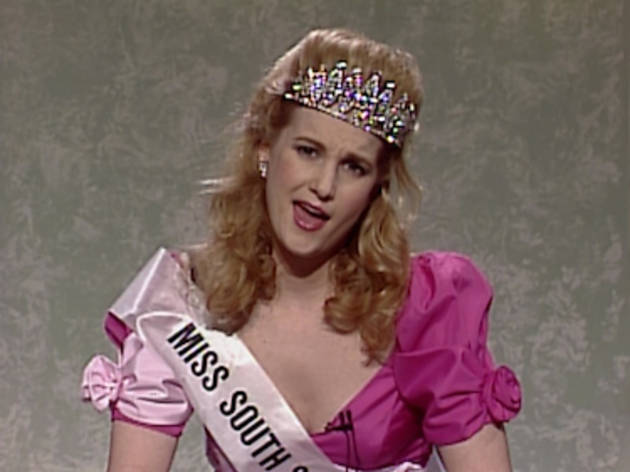 1991–92

Arguably the most obscure cast member of all time, Cahill came up through the Annoyance Theatre with Melanie Hudsell. Think hard and you'll recall her as Denise Swerski, the daughter on the Superfans, who as Miss South Side Chicago made an adoring jab at her hometown.
38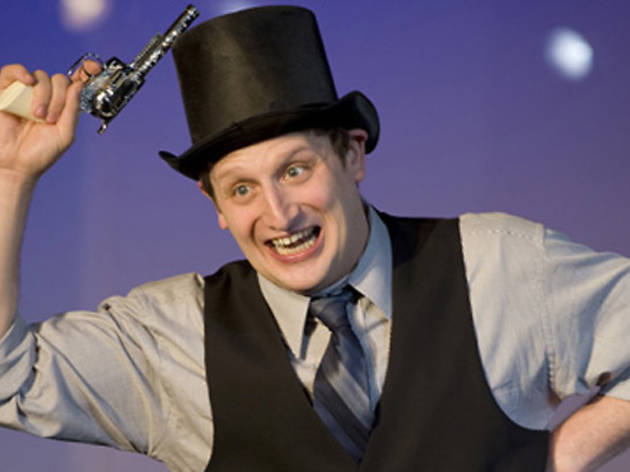 Photograph: Michael Brosilow
2012–13

A vet of Second City and iO, Robinson hardly got a chance onscreen, being demoted from featured player to writer after one season. He was the first cast member ever to be pushed from stage to page without being first hired as a writer.
37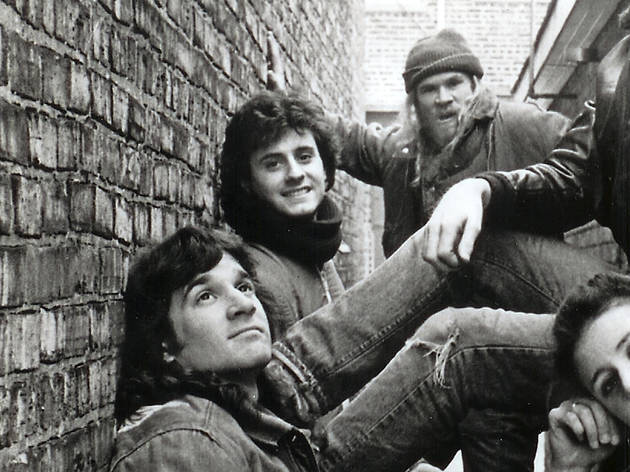 1982–85

This Northwestern grad, pictured center, was part of the Practical Theatre Company. After the success of the 1982 improv revue The Golden 50th Anniversary Jubilee, Kroeger and two other stars of the show headed east to SNL. You will only remember Julia Louis-Dreyfus. Still, he had chemistry with the soon-to-be Seinfeld star.
36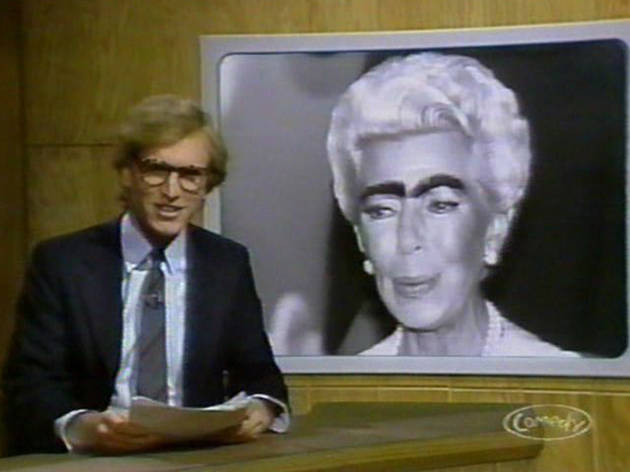 1982–84

The other overshadowed member of the Practical Theatre and NU alum hired by Dick Ebersol was this towering blond. Hall would be the sixth anchor of Weekend Update, then called Saturday Night News, and married Louis-Dreyfus.
35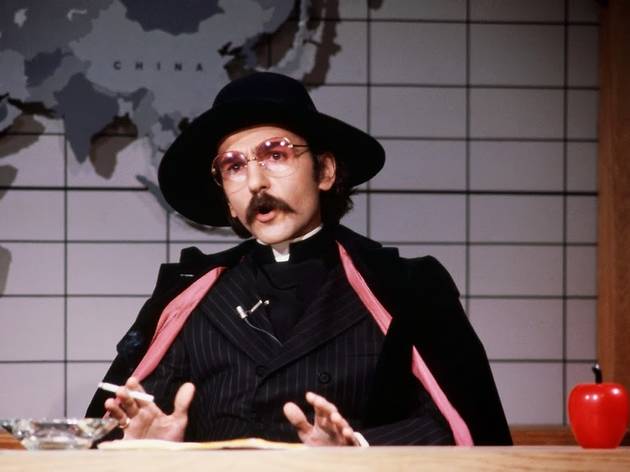 Picasa
1977–80, 85–86

Novello essentially is his reccuring character, Father Guido Sarducci. He did most of his work behind the scenes as a writer, in two stints. Before SNL, he sharpened his pencil working as an ad copywriter for Leo Burnett in Chicago.
34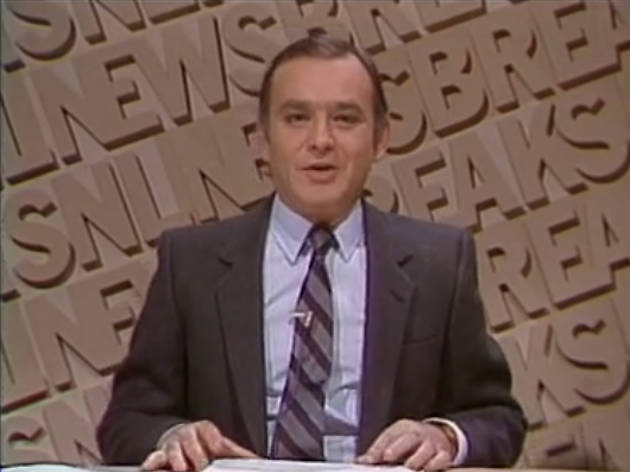 1979–80, 81–82

Like Jim Belushi and Peter Aykroyd, BDM smelled of lazy nepotism, cast to fill the shoes of his brother, but this longtime character actor is just too great to hate. After coming up through Second City, he sat at the news desk as the fourth host of Update, then called SNL NewsBreak. He's proved his worth in a million movies since then.
33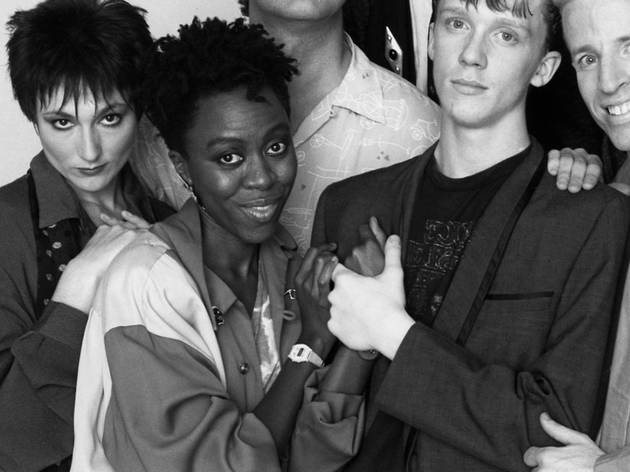 1985–86

The Chicago native was the first black woman to become a repertory player on SNL, unfortunately during that one weird season with Robert Downey, Jr., just before Lorne Michaels returned and pressed restart. The Roosevelt University grad created the reccuring character Cabrini Green Jackson.
32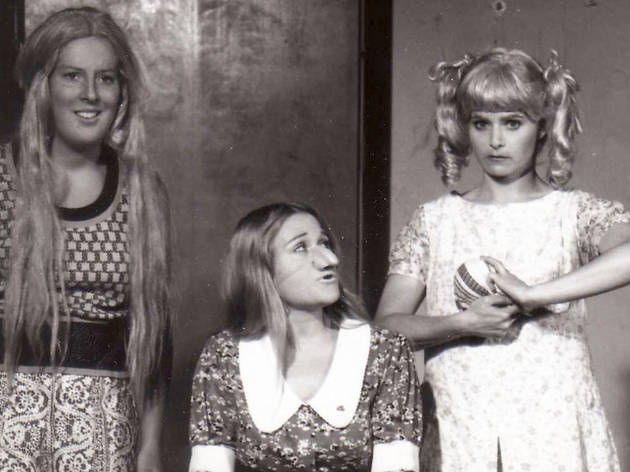 1991–94

Though a rather loud ham, Hutsell, far left, played in the margins in her three seasons. She is best known as Jan Brady, a parody she honed in the show The Real Live Brady Bunch at the Annoyance.
31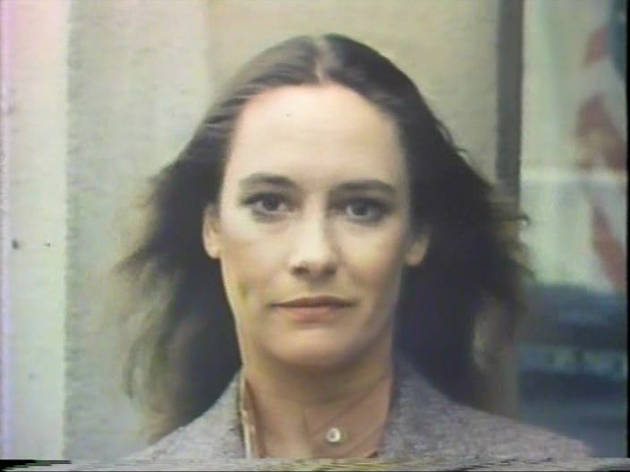 1981

Though so very briefly on SNL, as a Weekend Update reporter, Metcalf has too great a resume to rank low. A charter member of the Steppenwolf Theatre company, the Illinois native quickly jumped to a major role on Roseanne and has remained on TV screens ever since.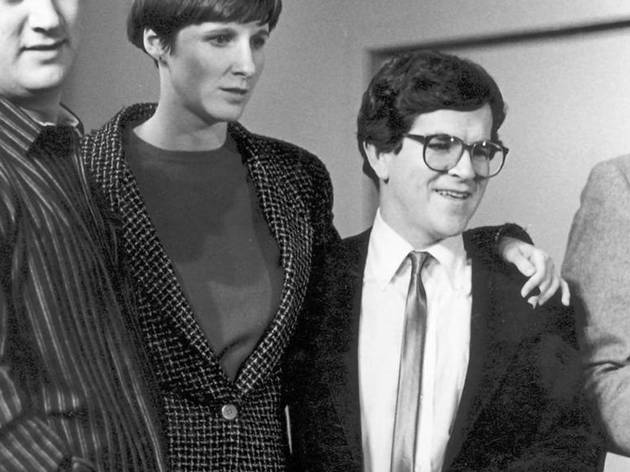 1981–84

Perhaps the most widely known forgotten cast member, T-Kaz did thankless work as the nerd in everything from the Second City Mainstage troupe to SNL to the Police Academy movies. Possibly the only person to have impersonated Gandhi, Hitler and Billie Jean King.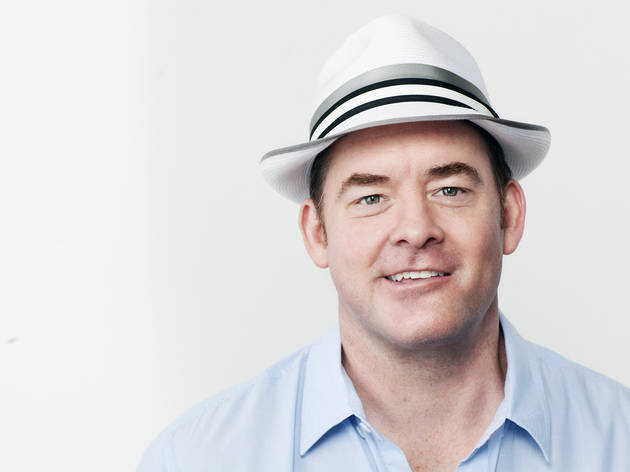 Photograph: Mandee Johnson | CleftClips
1995–96

Koechner studied under Del Close at iO before spending an unmemorable season on SNL. Since then, he's popped up in bit roles on a bunch of Will Ferrell movies and on The Office.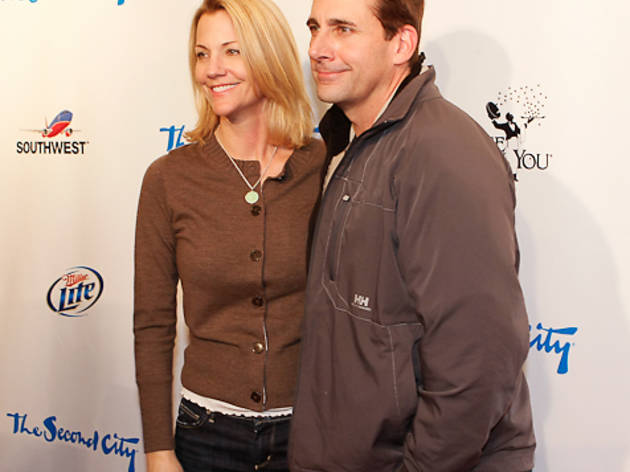 1995–96

The Second City alum quickly moved on to The Daily Show after a single season of SNL. She married fellow SC vet and fake news correspondent Steve Carrell.
1985–86

John's older sister has done so much, it's easy to forget she flashed her skills on SNL in that odd neon season in the mid-'80s. Since, she's been a great ambassador for the Chicago accent in dozens of commercials and films.
2009–present
A former performer at iO and Second City, O'Brien was bumped up from writer to featured player in the 2013–14 season—and then bumped back down for this season. His adorably awkward characters never seemed to click amid a more outgoing cast, though his fantastic recent Jay Z biopic digital short was some redemption.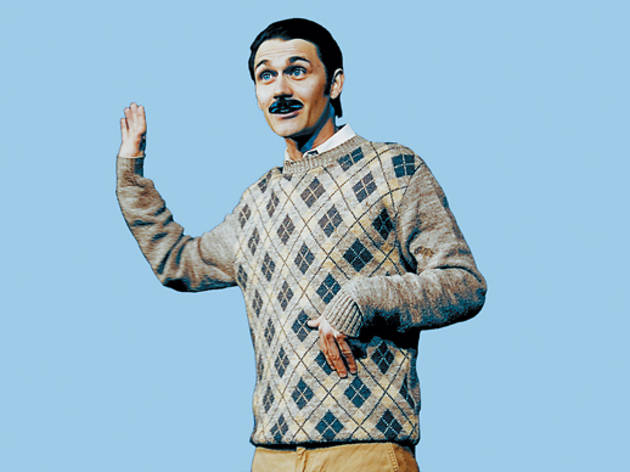 2010–12

Bob Newhart's nephew got the axe after two seasons, though his reoccuring characters "Sex" Ed Vincent, "Funky Boy" and Lord Cecil Wyndemere were better attempts at recapturing the Dana Carvey glory days than most others.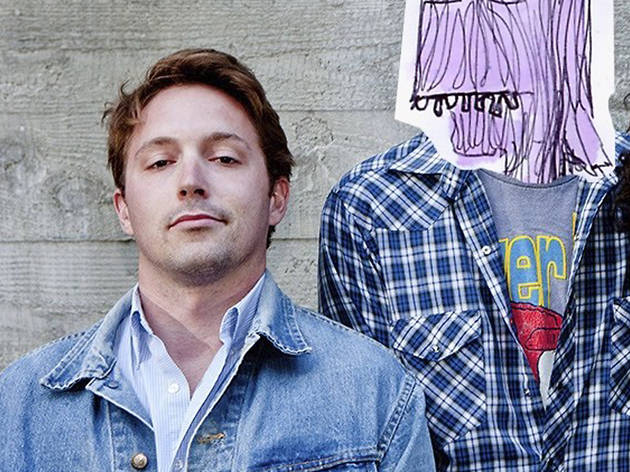 2013–present

The Wilmette native and New Trier alum started very young in Winnetka theater, though he really honed his comedic skills in L.A. after going to USC. Out west, he he formed Commedus Interruptus with fellow SNLer Kyle Mooney. Yeah, he moved away, but his recurring baby businessman Mr. Patterson is brilliant. He could be in line to be the next Darryl Hammond, if not the next Hartman.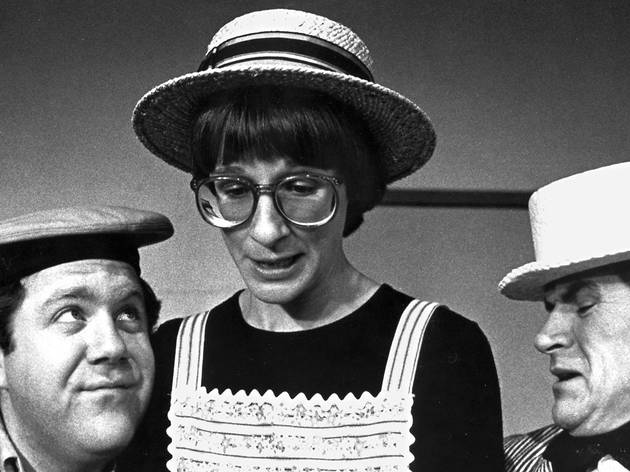 1981–85

The tall, lanky Second City alumna was one of the early era's strongest female performers, and the second woman to sit behind the Weekend Update desk. She impersonated both Margaret Thatcher and Pee-wee Herman, who are pretty similar if you think about it.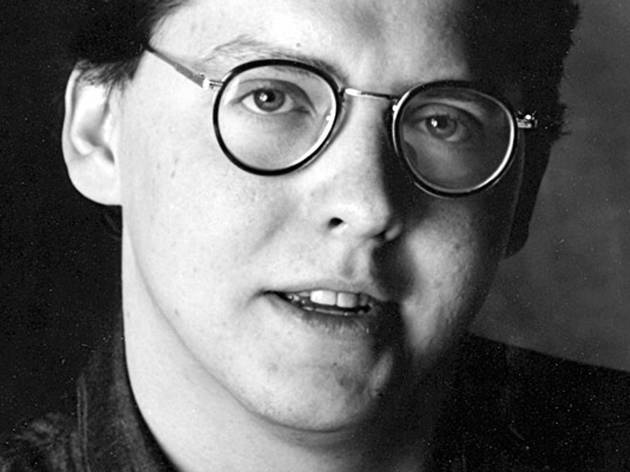 1995–01

A founding member of iO's The Family improv troupe, McKay also had a big hand in Second City's legendary Pinata Full of Bees revue. On SNL, he did most of his work as a key writer, notably for Will Ferrell classics like "Celebrity Jeopardy," though sometimes getting onscreen as a plant in the audience. Since then, he's co-founded Funny or Die and directed Anchorman and a dozen other hits. Let's hope he can make Ant-Man funny.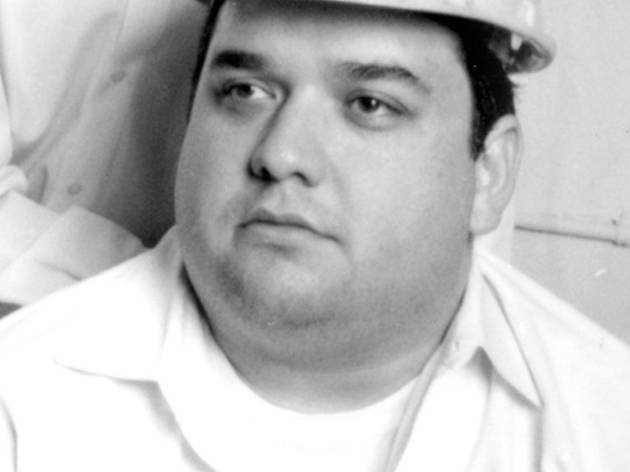 1998–2006

For a guy who seemed to break character in every skit, Sanz had a lengthy run, primarily as an amusement to bigger stars like Jimmy Fallon and a continued attempt at Chris Farley 2.0. Raised on the West Side, the Chilean comic worked at Second City, e.t.c. and the Court Theatre before jumping to NYC. His work post-SNL has grown stronger, but we'll always love him for "I Wish It Was Christmas Today."
20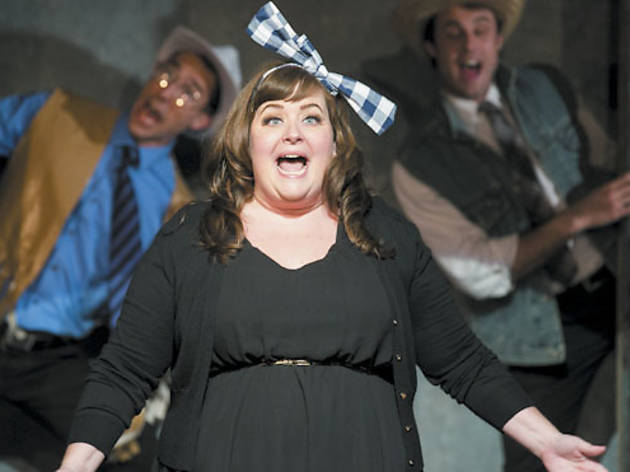 Photograph: Todd Rosenberg
2012–present

A Columbia College grad, Bryant jumped all over the local improv scene, from the group Baby Wants Candy to Second City, iO and Annoyance. Her work on SNL ranges from brash and easy to meme-fodder funny. It'll be interesting to see what kind of legacy she can carve, whether she'll be the next Cheri Oteri or Victoria Jackson (minus the batshit politics).
19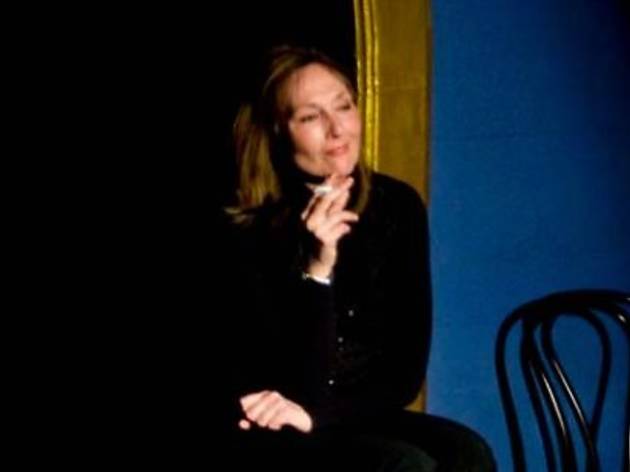 Photo courtesy: iO
1985–90

Born in Chicago and the daughter of a poet, Dunn attended SAIC early in life before making it to SNL in 1985. She was one of the few to stay after the great reboot of 1986. Always coming off as brainy and bold, she infamously boycotted an episode hosted by chauvinistic hack Andrew Dice Clay in 1990. She caught a lot of shit for it, and was not invited back for the following season, but in hindsight it is one of the more punk-rock moments of the show. Recently, she moved back to Ukrainian Village.
18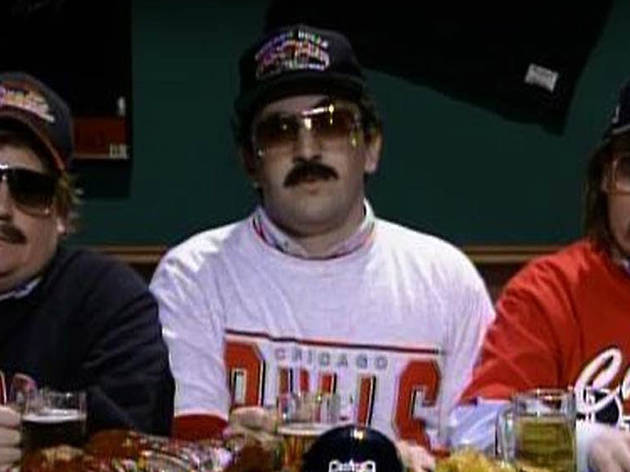 1985–2008

Though fairly unrecognizable, Smigel is one of the most influential comic stylists of the last few decades. Starting in Chicago's Players Workshop theater, he later entrenched himself as a writer on SNL for ages, and worked as a featured player briefly in 1991–92. He's the brains behind Bill Swerski's Superfans (and the guy in the middle, Carl), plus all those TV Funhouse cartoons that singlehandedly rescued episodes for years. In 1988, during a writers' strike, he returned to Chicago to create the Happy Happy Good Show with Conan O'Brien and Bob Odenkirk. Time machine, please?
17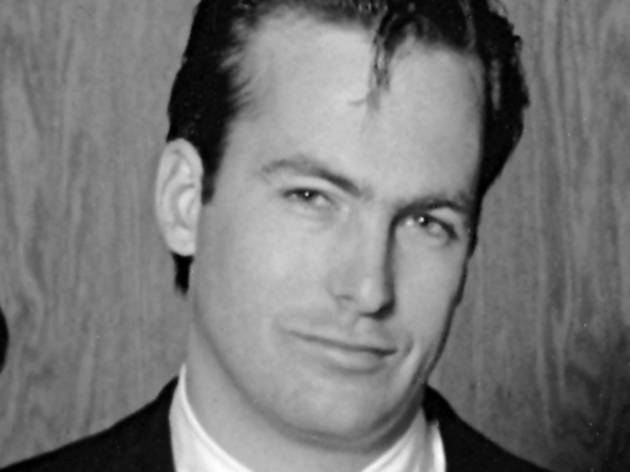 1987–1991

Continuing our love for the writers, let's shine a light on Odenkirk. The Naperville native created Matt Foley, Motivational Speaker, at Second City before reprising the character on SNL with Chris Farley. Though he popped up here and there on the show, like in an ad for Bad Idea Jeans, Odenkirk jumped ship and one-upped Lorne Michaels with Mr. Show, his HBO series with David Cross that set new boundaries for television sketch comedy. It made SNL look as dated as Laugh-In (and still does). Now, he looks set for an Emmy nomination in Better Call Saul.
16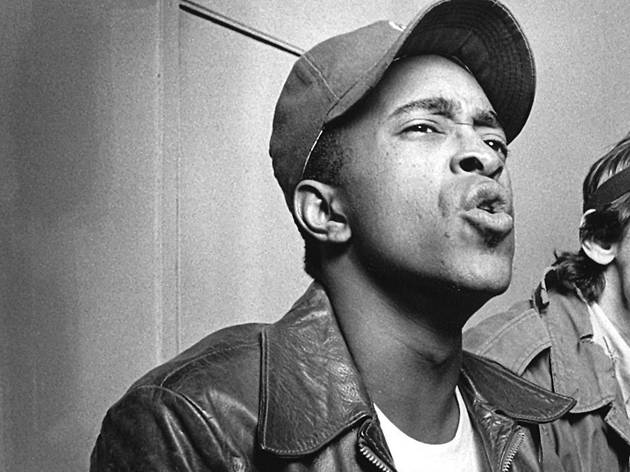 1991–2000

Tim Meadows was on SNL forever. For. Ever. Like, the entire first half of our lives. Before a decade of low-key work on SNL, he started at Second City alongside Chris Farley. He had a bunch of reccuring characters on NBC, most notably the Ladies Man, which became a quickly forgotten film, and the underrated Lionel Osbourne, host of "Perspectives." Lately, he's back on the network in the sitcom Marry Me.
15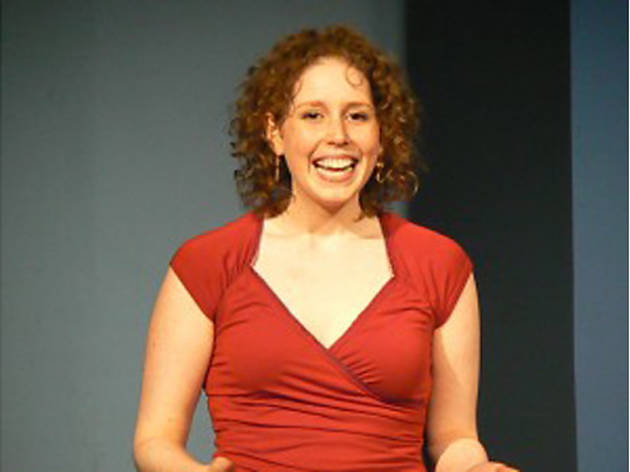 Photograph: Ken Manthey
2010–present

Springing from iO, Second City and Annoyance, Bayer brought her infectious happy vibes to SNL. She has more range than most of the cast, shifting from Brookie the coked-out porn star to Jacob the Bar Mitzvah Boy to Miley Cyrus. She's so good at playing the ditz, though able to seem damn smart while doing it. Seek out her online "Sound Advice" shorts, in which she plays a terrible music publicist.
14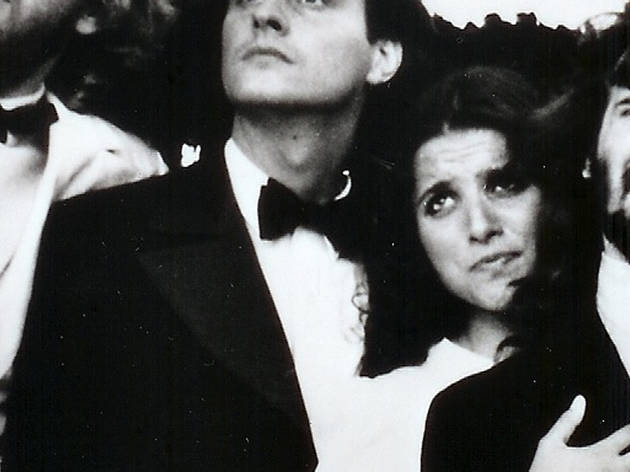 1982–85

After Northwestern and the Practical Theatre Company, the New Yorker was one of the few shining lights in a couple of dark, dark seasons of SNL. She did alright on Seinfeld afterward.
13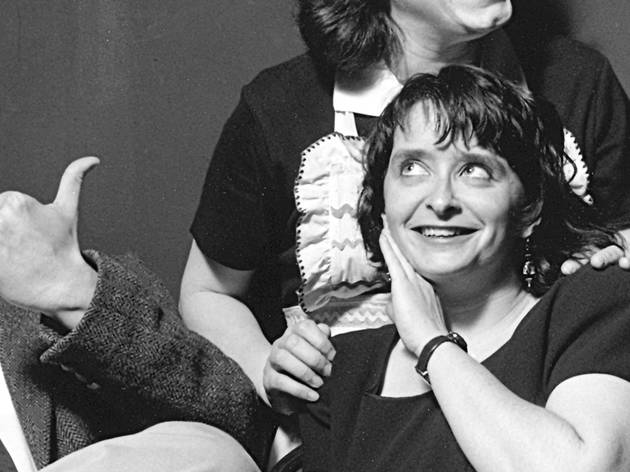 1999–06

Poor Dratch, always under the shadow of the brilliant Amy Poehler, even as recently as this month on Parks and Rec. On the Second City mainstage for four years, she hatched her Dratch & Fey routine with Tina Fey to wild acclaim. Another wormhole, please. Her work on SNL was always good, though oddly not enough to raise her to the level of her friends. That must suck. But she created Debbie Downer, which is now a part of our language.
12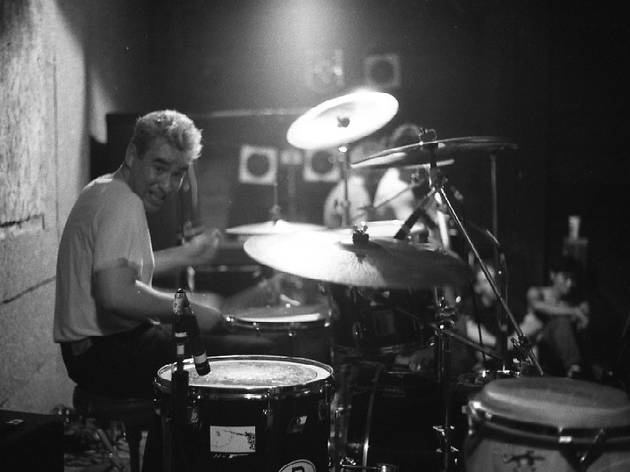 2002–13

Armisen took one of the most unlikely routes to SNL, starting his performing career as the drummer in the Fugazi-ish local band Trenchmouth. For giggles, he shot some videos at the SXSW music festival wherein he interviewed bands in character. Lorne Michaels was apparently a fan. In one of the longest tenures of any cast member, Armisen cranked out amusingly off characters. He was (and remains) hit and miss, but hung around long enough to chalk up a lot of hits.
11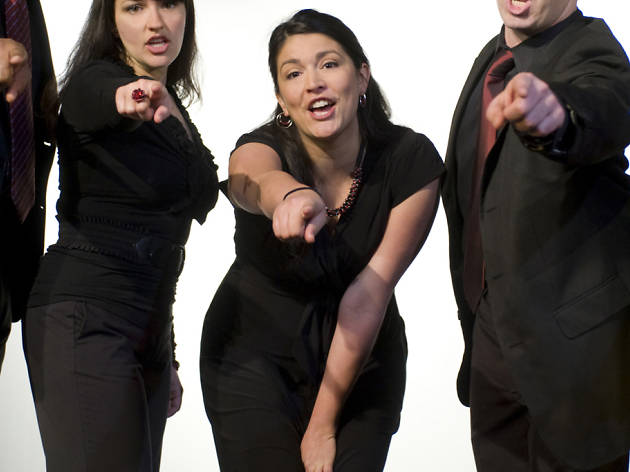 2012–present

If it wasn't for the women of SNL over the past 10 years, the show would be off the air. The outlook was not good when Kristin Wiig stepped away, leaving a the-best-person-by-a-mile hole in the middle of the sagging series. Strong and Kate McKinnon smoothed that transition. The show is weaker now, but more due to an overstuffed cast and no sense of direction. Here's a fix: more screen time for Strong's characters like "The Girl You Wish You Hadn't Started a Conversation with at a Party." And Weekend Update is awful without this Second City, iO vet and Oak Park native.
10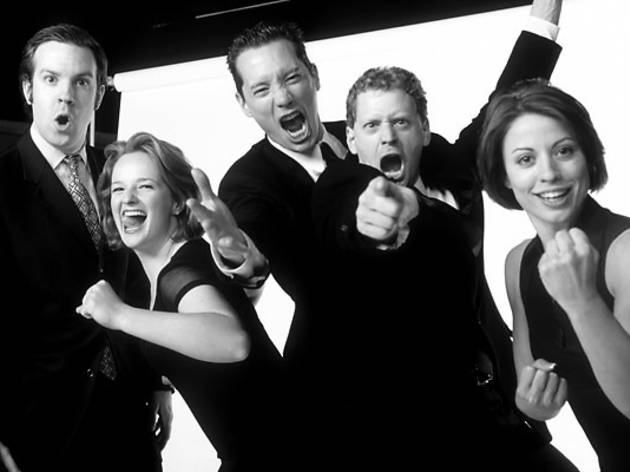 Photograph: Courtesy of Second City
2005–13

During his time in Chicago, the Virginia native worked at Banana Republic by day and honed his comedic skills at iO, Second City and the Annoyance at night. That's probably why he was so good at playing preppy. Like Seth Meyers, he was an ambassador of our improv scene in Europe at Boom Chicago in Amsterdam. His Blago impersonation brought Chicago politics to wider America, but he gets most of our love for those fake Juggalo commercials.
9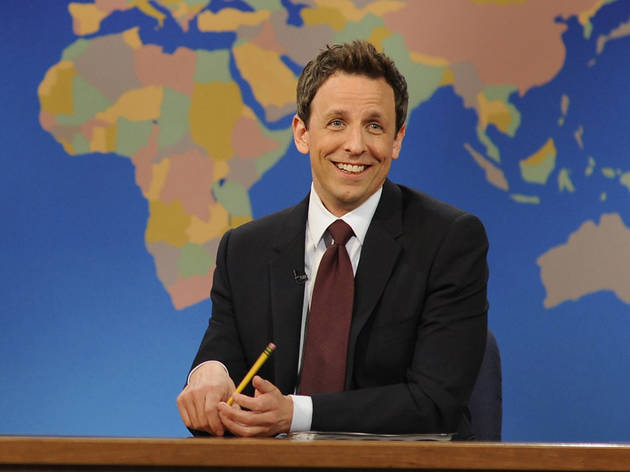 2001–2014

Evanston-born and educated at Northwestern, Meyers thankfully hung around on SNL more than he deserved to. As a head writer and amiable if sarcastic Weekend Update host, he came off as a totally likeable dude. He still does as host of Late Night. Which is saying something, as "friendly comic" is not exactly an invasive species.
8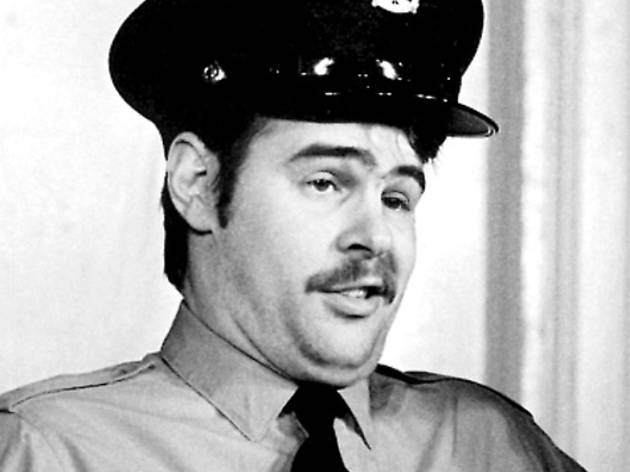 1975-79

He won't let the Blues Brothers die, but he did co-create the Blues Brothers. Starting in Toronto, the Canadian worked here at Second City in 1973, before becoming an earnestly dedicated original cast member. Aykroyd always came off as the guy who really wanted to be there. He helped pioneer the notion of fake commercials on the show and fleshed out his characters a little more than the smug slapstick of Chase and surreal mania of Belushi.
7
1975–80

After a season on the Second City mainstage in 1974, Radner became a member of SNL's freshman class. Her characters were absurd and yet the most human. Frankly, it's hard to think of any actor who has been as memorable while sneakily emotional on the show.
6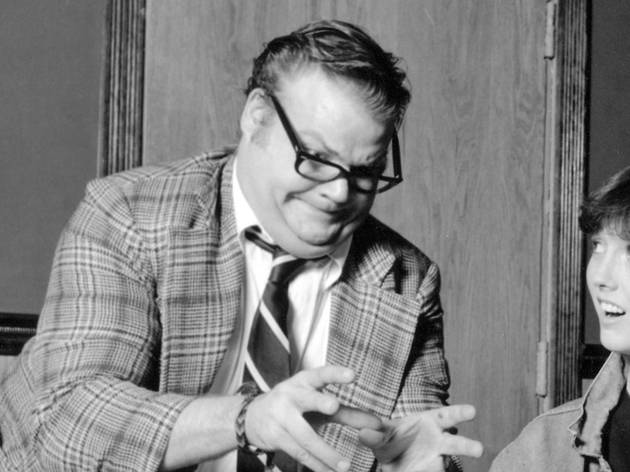 1990–95

The Wisconsinite started at iO and Second City. By all reports, he was the one who made everyone else on staff laugh the most, so who are we to dispute that? Matt Foley was fantastic, and Chicago-born, and that Chippendale's dancer skit with Swayze remains one of SNL's funniest moments in four decades. (How shitty is it that they're both dead?) As long as the show stays on the air, they will try desperately to cast "a Farley," a pattern that runs from Horatio Sanz to Bobby Moynihan to Aidy Bryant.
5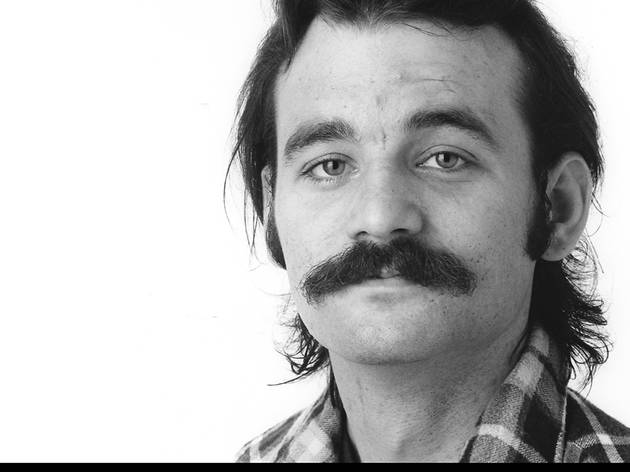 1977-80

Murray was brought in to replace Chevy Chase, and, boy, did he. Chase was absorbed by his ego. Murray ended up portraying Presidents in Hollywood. Frankly, his SNL work is not terribly hilarious. But he's Bill freakin' Murray. And he's a local guy, born in Wilmette and trained at Second City.
4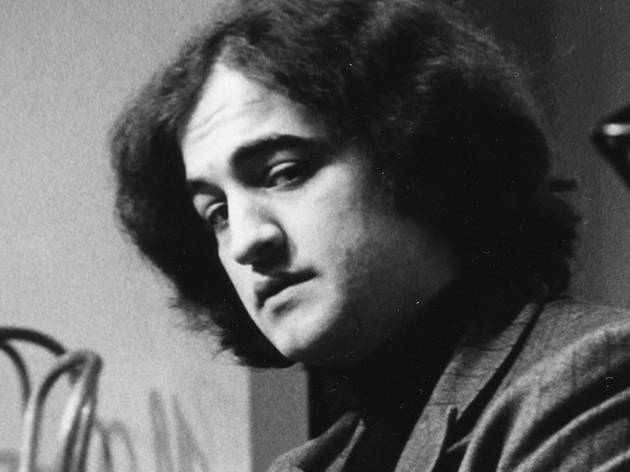 1975-79

Born in Humboldt Park, Belushi was the first giant. Without him, SNL would have been a flash in the pan, no different than Fridays, and even that knock-off had Andy Kaufman. Hell, the Billy Goat burger chain might not exist, either. His characters became pop-culture icons, as he brought an unpredictable edge to formulaic television. The '70s were paranoid, funky, sexy, dangerous and cool. And that was Belushi.
3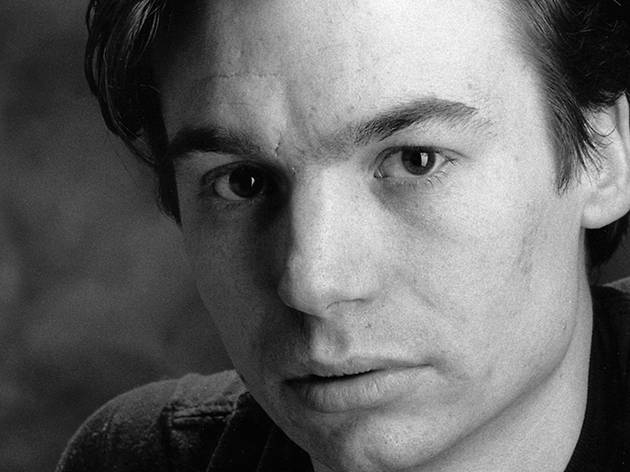 1989–95

After the original cast faded, SNL was a trainwreck. Lorne left, Dick Ebersol had no clue how to fix it. The show was nearly canceled. In the late-'80s, however, Michaels returned and brought in a cast that will forever be untouchable, with Mike Myers as its most breezily brilliant member. The Canadian had been acting and teaching at iO in Chicago. Wayne, Dieter, Linda Richman, Lothar, Stuart Rankin, Simon… others lose sleep and hair trying to come up with just one bankable reccuring character like those. Myers had one on hand every week.
2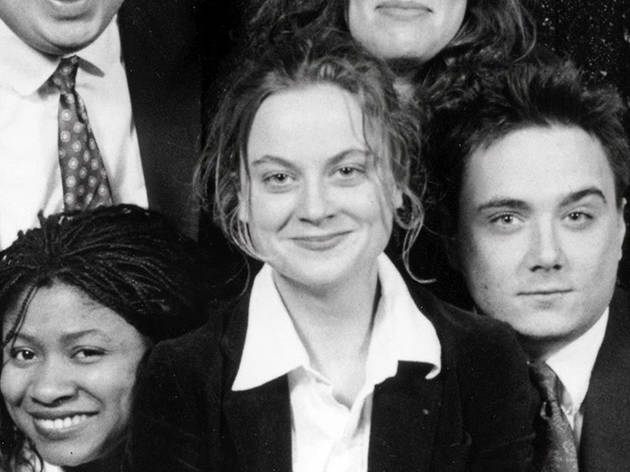 2001–08

Who doesn't adore Amy Poehler? After honing her skills at iO and Second City, and forging the Upright Citizens Brigade, she got her start on TV with Conan, popping up as "Andy's Little Sister." On SNL, she remained a ball of energy—without being a ham. Fey was the smartest Weekend Update host. Poehler was funnier, cheerier. That upbeat spirit made Parks and Rec a rare modern sitcom classic, one of the rare comedies about nice people. Oh, and she exec produces Broad City, the funniest show on the air right now. It's so New York, but that's okay.
1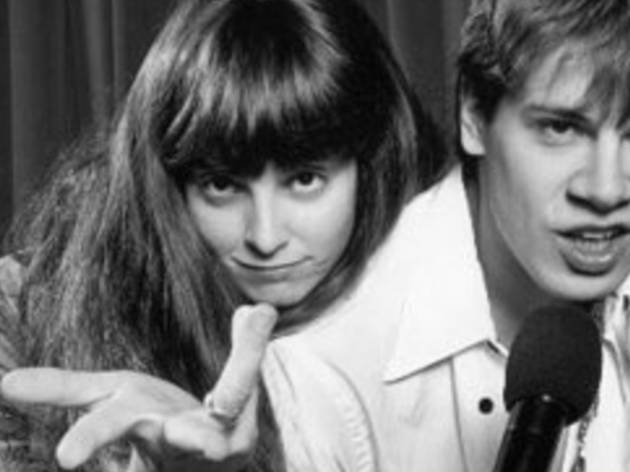 1997–2006

She's massively famous and everyone loves her and 30 Rock was genius and she wrote a bestselling books and she pimps credit cards in commercials now. Who saw that coming? Not bad for someone who once worked the front desk at the Evanston YMCA. In 2000, after a few years of writing for SNL, Fey finally made it before the camera, becoming the sharpest Weekend Update host in history. As head writer she made funny people funnier and led the show's third golden age. We're still awaiting the fourth.