Heads up! We're working hard to be accurate – but these are unusual times, so please always check before heading out.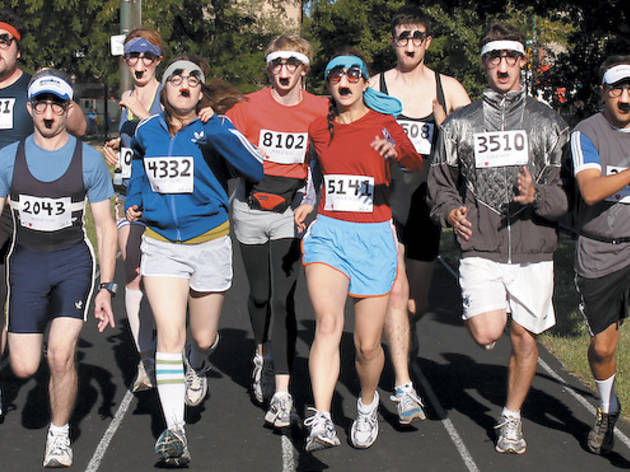 1/4
Photograph: Brian Bowman
Process, the Playground, comedy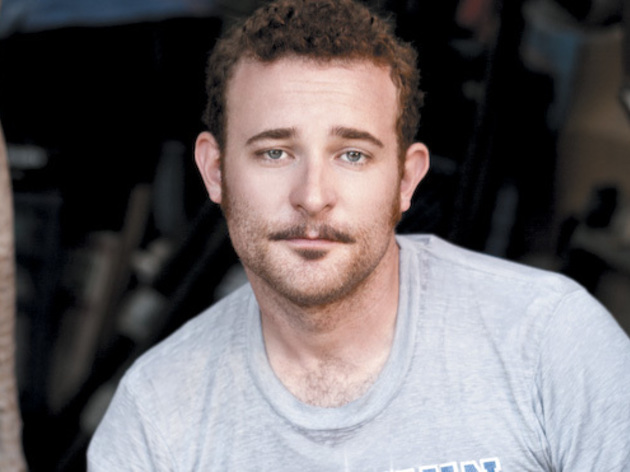 2/4
Photograph: Courtesy Lincoln Lodge
James Adomian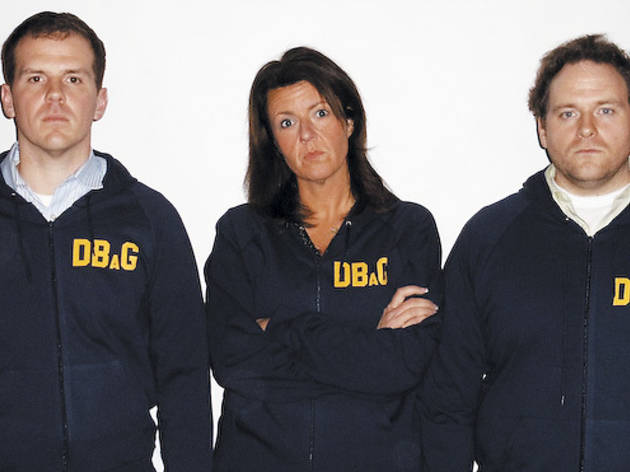 3/4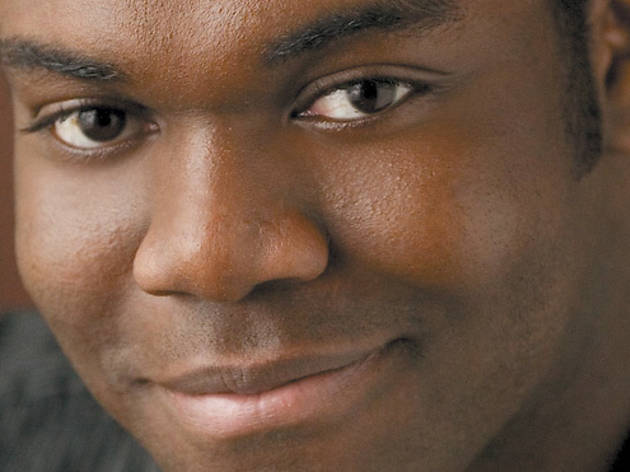 4/4
The people that cracked us up this year | 2011 in review
We look back on the funniest folk of 2011
At the Chicago Sketchfest in January, Megan Kellie surprised audiences with her strange and ebullient solo show Pyramid, in which the actor donned a giant foam costume as a way to explore inner demons and invent unusual worlds. Also at Sketchfest, I was simultaneously appalled and enthralled by the antics of New York's FUCT (also returning to the 2012 fest), loved the cerebral oddities and precision choreography from local troupe German, and thought the most spirited moment of the fest came when T.J. Miller of Heavyweight gave birth to dozens of glow-in-the-dark balloons.
Whether they were playing father and son, mother and son or two brothers, the scenework between South Side of Heaven's Sam Richardson and Edgar Blackmon, the first two black men to star in a Second City revue simultaneously, was simply wonderful. (Although Richardson's highbrow striptease opposite Holly Laurent is surely his finest hour). At a Second City improv set, Rich Sohn creeped me out as a transvestite dental assistant masturbating all over a hapless Katie Rich (amazing). Meanwhile, at a workshop for Second City's History of Chicago, Andy St. Clair killed as Vick Biscuits, a clueless, old-school comedian who delivers tepid one-liners and responds to audience groans with phrases like, "Whoa, time to cut bait." Biscuits is the most endearing character I've seen since Paul Brittain's Sex Ed Vincent.
More sketchy behavior, including grounded scenework that paid off in hearty laughs, was offered up by George McAuliffe, Dina Facklis and Barry Hite in DBaG at iO, Tim Stoltenberg and Chris Witaske in Rebels With a Cause at the Annoyance, Dave Urlakis and Sean Cusick in Urlakis & Cusick at Stage 773 and in the exhilarating parody Jersey Shore the Musical at Studio BE.
Keep your eye on Lauren Lapkus, at Just for Laughs she was amazing as a variety of weirdos in Alone: Chicago's Best Solo Acts. Scott Adsit and John Lutz played some of the most whip-smart and high-energy improv I've seen in ages with Adsit & Lutz, and musical comedian Tim Minchin blew the roof off his five sold-out shows at Lincoln Hall.
Of the many indie improv shows I caught this year, my favorite was the spirited debut performance of a new form called Process by Playground member team K.C. Redheart. Process lampooned community theater by taking an audience suggestion and turning it into three separate long-form scenes including the table read of a new play, its dress rehearsal and the final scene of opening night. By poking gentle fun at the self-important egomaniacs who populate that world, they killed hard. Also off to a great start is Out of Character, another Playground form in which improvisers spin a single narrative around an initial solo sketch scene.
En route to Los Angeles, where he's recently inked a deal with Comedy Central, Anthony Jeselnik finally swung through Chicago (make that Schaumburg) to deliver cringeworthy but hilarious one-liners. "My last girlfriend had a parakeet. That thing would never shut the fuck up," said Jeselnik with his trademark swagger. "Bird was alright though." James Adomian also offered a phenomenal set at the packed opening night of the Lincoln Lodge. Perhaps we can get Jeselnik and other fine comics to play the city if Laugh Factory and UP Comedy Club (slated for early January and a February 17 grand opening respectively) ever open. In the meantime, we'll settle for the return of the Lakeshore's Chris Ritter, whose new comedy series at the Mayne Stage has already brought in folks like Doug Stanhope and Garfunkel & Oates (sadly, Patrice O'Neal, who was also slated to appear, died in early December).
A the Comedians You Should Know re-grand opening in December, Drew Michael (an increasingly astute, challenging and nihilistic social commentator) used an audience shout out about Penn State as a way to imagine the world through the eyes of a pedophile. Yikes, and amazing. His CYSK co-star Marty DeRosa has really come into his own lately. Keep an eye on him.
You probably missed it, but Pocket Guide to Hell took over Jimmy's Woodlawn Tap in Hyde Park for one night in November to reenact the very first 1955 performance of the Compass Players, the U. of C. theater troupe featuring Mike Nichols, Paul Sills and Elaine May, the forerunners to the city's modern improv and sketch movement. The show came complete with period costumes, fake cigarettes and a crotchety bar owner and hopefully made Josephine Forsberg, Joyce Sloane and Mary Scruggs, three fine teachers and mentors associated with the Second City who all passed away this year, smile from wherever they now are.