May's wild and crazy Chicago news stories
Beef spokesman Mike Ditka and a bat-catching Sox fan lead this month's weird news round-up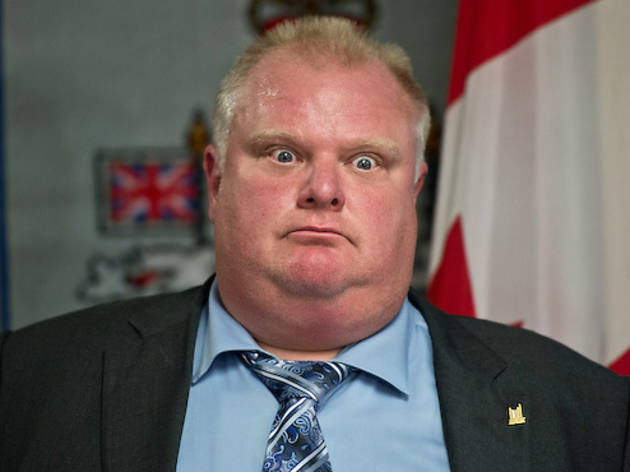 1/12
Photograph: Lucas Oleniuk
May 1 - Rob Ford flies to Chicago and promptly turns around After Toronto Mayor Rob Ford announced a leave of absence from his job to seek treatment for his alcohol problem, he did what any disgraced mayor would do—he jumped on a plane and headed for Chicago. The Tribune reported that his trip was a short one—after landing in Chicago, Ford promptly withdrew his application to enter the U.S. and flew back to Canada. We're not sure what scared him away, but we hope he'll stop by for a hot dog once he's sober.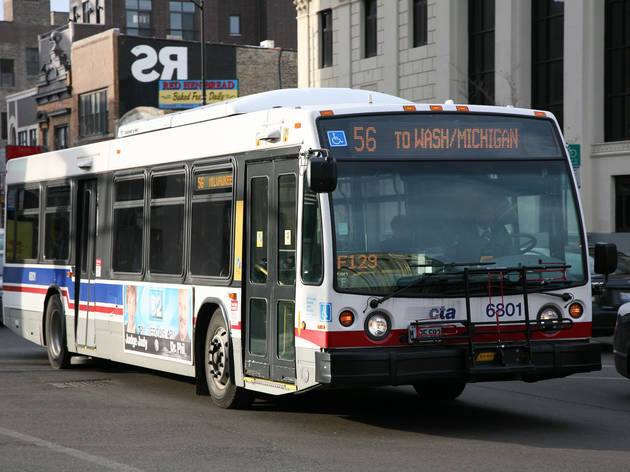 2/12
Photograph: Daniel Schwen
May 4 - Man with an axe damages CTA bus When an unidentified man walked into Chicago Coast True Value and bought an axe, no one expected what would happen next. DNAinfo reported that the man boarded a CTA bus in West Ridge and began hacking away at the bus driver's protective shield. The axe-wielder shattered the shield, but the bus driver and passengers were left unharmed. The man calmly walked away from the scene of the crime and has not been apprehended.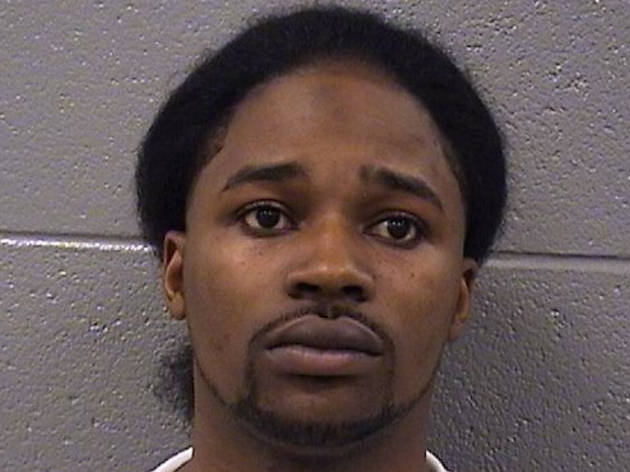 3/12
Photograph: Cook County Sheriff's Office
May 10 - Man feeds girlfriend and one-year-old boy a pot-laced cake Calumet Park resident Emmanuel Ekaette was arrested after he allegedly gave his girlfriend a cake laced with marijuana, according to the Sun-Times. Ekaette's girlfriend shared the cake with a one-year-old boy and noticed flakes in it, but Ekaette insisted that they were spices he had added to the batter. When she began to feel unwell, she and the child went to a hospital and tested positive for marijuana. Ekaette was charged with three felony counts of aggravated battery, cannabis possession and endangering the health of a child.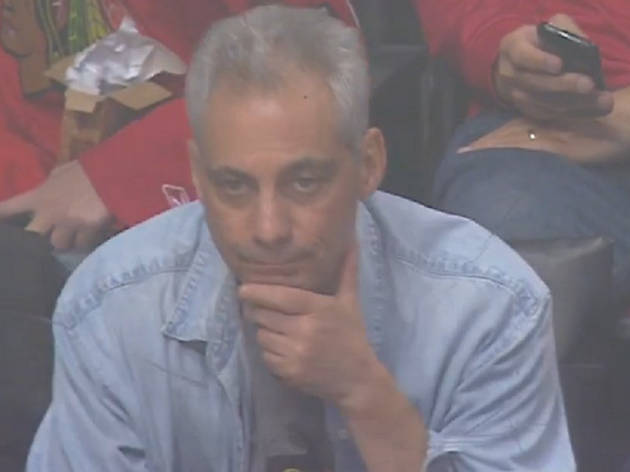 4/12
May 11 - Rahm shows up to Blackhawks game dressed like a drug dealer When you think of Rahm Emanuel, you usually picture a guy in a suit shaking hands. That might explain the uproar that surrounded his appearance at a Blackhawks game where he dressed in chambray shirt and gazed menacingly at the game. When asked to explain his fashion faux pas, Rahm told DNAinfo, "Don't worry about me and how I dress at a Blackhawk game." We're not worried Rahm, we're just a little bit creeped out.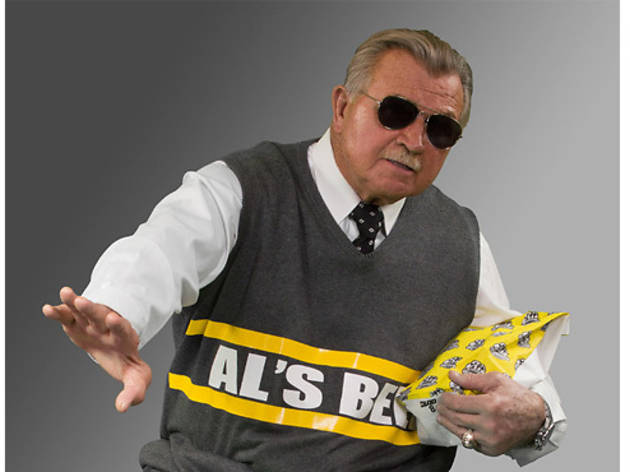 5/12
May 13 - Mike Ditka becomes Al's Beef spokesman He has shilled for impotence drugs and sausages, so it really isn't too surprising that Mike Ditka is now the official spokesman for Al's Beef. "He's a big fan of ours—he loves our food," Chicago Franchise Systems president Dave Howey told the Tribune. Next time you're craving an Italian beef sandwich, you'll know which one has Da Coach's endorsement.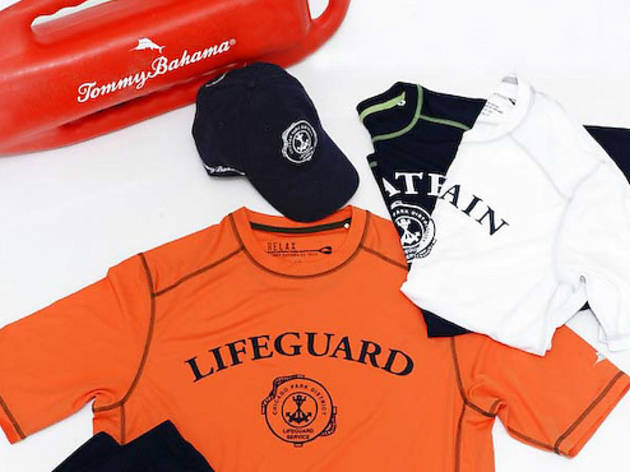 6/12
Photograph: Stefanie Keenan
May 13 - Chicago Park District lifeguards are wearing Tommy Bahama this season Next time you're at the beach, make sure to check out the lifeguard's fancy new clothes. The Chicago Park District partnered with Tommy Bahama to provide 400 uniforms for summer lifeguards and sponsor the operation of the city's beaches. Thankfully, the new uniforms don't look like an outfit you'd see at a Jimmy Buffett concert.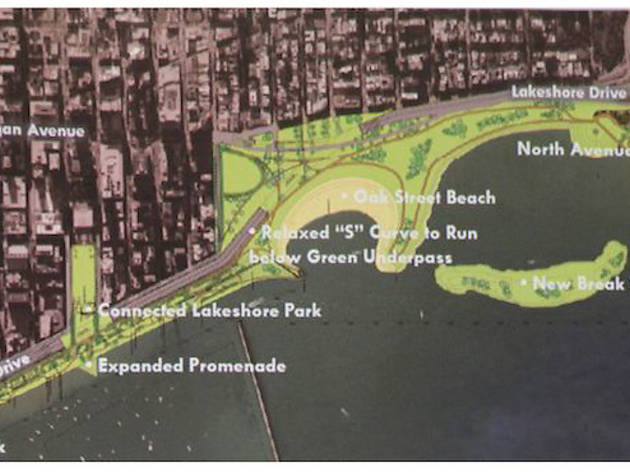 7/12
Photograph courtesy of DNAinfo Chicago
May 14 - Streeterville residents propose a manmade island near North Avenue Beach A collective of Streeterville residents presented a $177 million proposal to overhaul Olive Park and North Avenue Beach, creating an island off the shore and putting a portion of Lakeshore Drive underground. DNAinfo provided details about the plan, which was created by architecture firm VOA Associates. For the time being, the expensive project will remain a pipe dream—the Park District is aware of the plan, but refused to comment.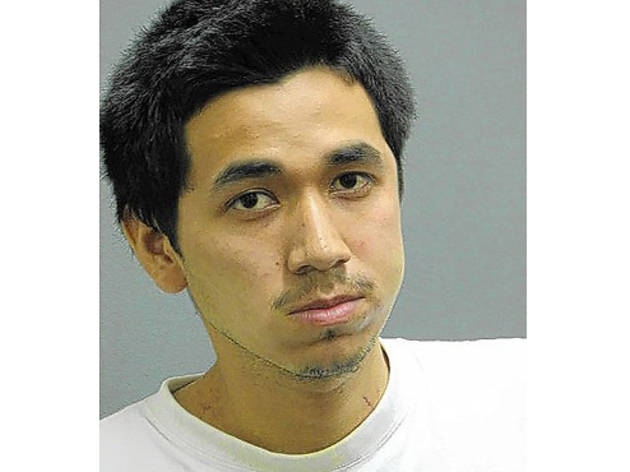 8/12
Photograph: Riverside Police Department
May 14 - Man ranting about Freemasons threatens cop with an ice pick Twenty-one-year-old Jaime Cantellano was arrested after he confronted a Riverside police officer who was responding to a 911 call, the Tribune reported. Cantellano yelled, "You are all Freemasons and need to die," before attempting to stab the officer with an ice pick. After the officer drew his gun, the suspect fled the scene but was eventually surrounded by officers who subdued him with a Taser. Cantellano was charged with felony aggravated assault to a police officer, resisting arrest, disorderly conduct, criminal trespass to land, battery to a police officer and unlawful use of a weapon.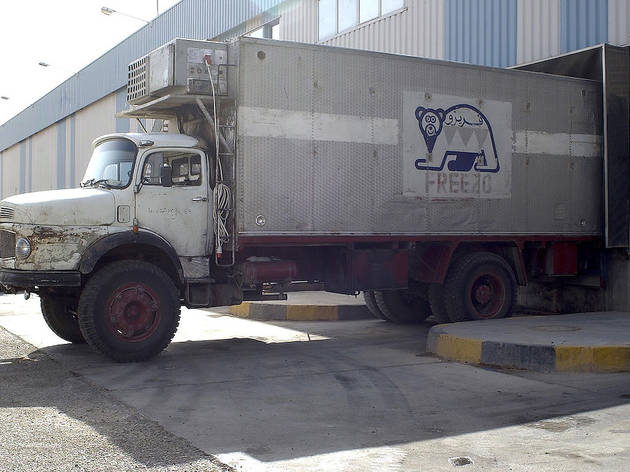 9/12
May 18 - Three trucks full of meat stolen in Back of the Yards and Little Village Someone in Chicago must be planning a giant cookout after three trucks containing refrigerated meat products were stolen in Back of the Yards and Little Village. DNAinfo reported that no arrests have been made, while police have urged residents to be on the look out for any suspicious activity.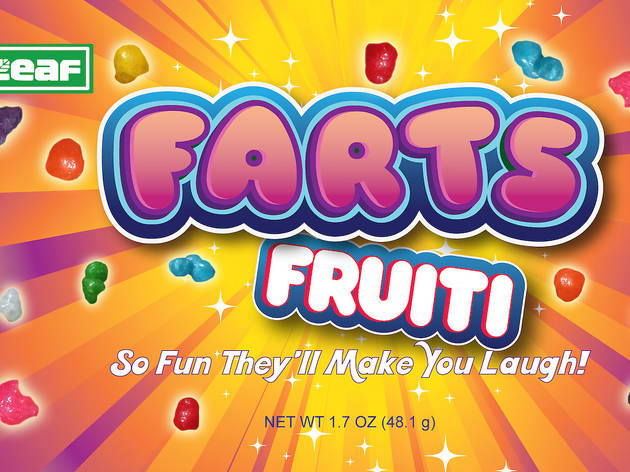 10/12
Photograph courtesy of Leaf
May 22 - Farts Candy wins 'Most Innovative' award at Chicago Sweets and Snacks Show The company that brought us Jolly Ranchers and Whoppers introduced a new candy at the National Sweets and Snacks Show in Chicago—it's called Farts. The chewy, Nerds-like candy took the Most Innovative Product Award at the show, according to the Tribune. We would have loved to sit in on the meeting where this candy was named...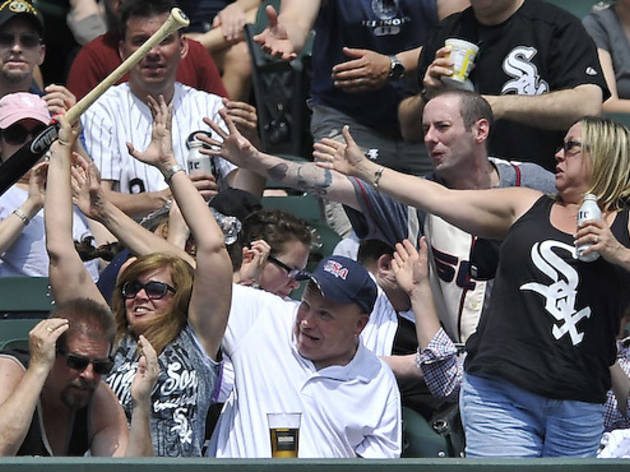 11/12
May 26 - Sox fan catches flying bat, saves baby When a bat came flying into the stands at U.S. Cellular Field, Eileen Depesa didn't hesitate. She reached up and grabbed it with one hand. Depsa not only saved the baby sitting behind her from being hit, she immediately became a GIF superstar on blogs like Deadspin. As for the guy sitting next to her? He will forever be "the dude who ducked."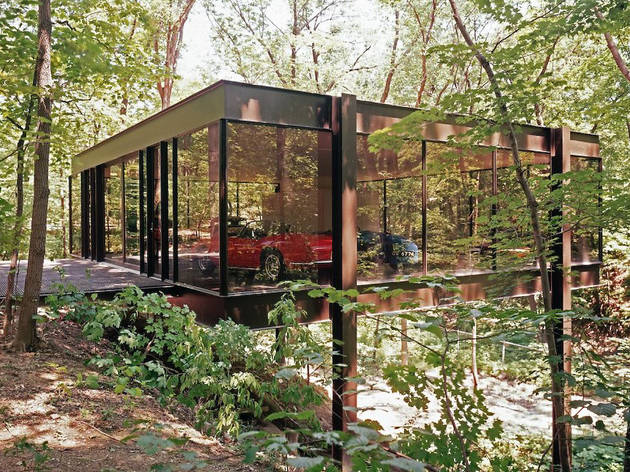 12/12
May 29 - After five years on the market, the Ferris Bueller's Day Off house finally sells It took five years, but there's a proud new owner of the modernist Highland Park home that was featured in John Hughes's classic film Ferris Bueller's Day Off. Crain's reported that the house sold for $1.06 million, down from $2.3 million when the house was originally listed in 2009. The discrepancy in price might be due to the fact that the 1961 Ferrari 250 GT California Spyder featured in the movie didn't come with the house.
After braving a seemingly neverending winter, May turned out to be a rather average month that offered up our first taste of summer. But when the sun is shining, there are still outlandish occurrences and strange stories to be found. We searched through Chicago's headlines and tracked down 12 of the weirdest news stories from the past month.
RECOMMENDED: The craziest Chicago news stories of 2013