Heads up! We're working hard to be accurate – but these are unusual times, so please always check before heading out.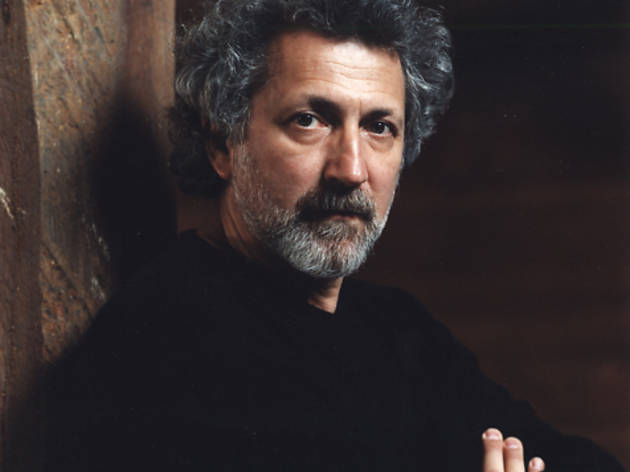 1/4
Boris Eifman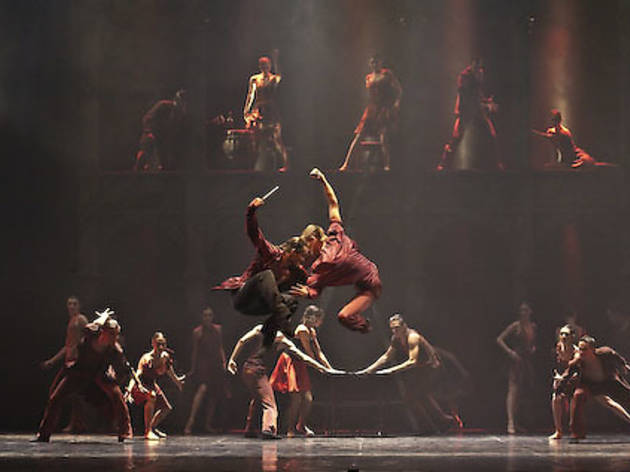 2/4
Eifman Ballet of St. Petersburg in Don Quixote, or Fantasies of a Madman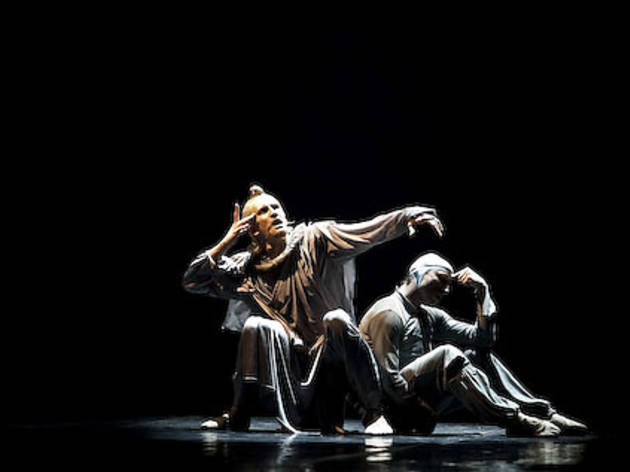 3/4
Eifman Ballet of St. Petersburg in Don Quixote, or Fantasies of a Madman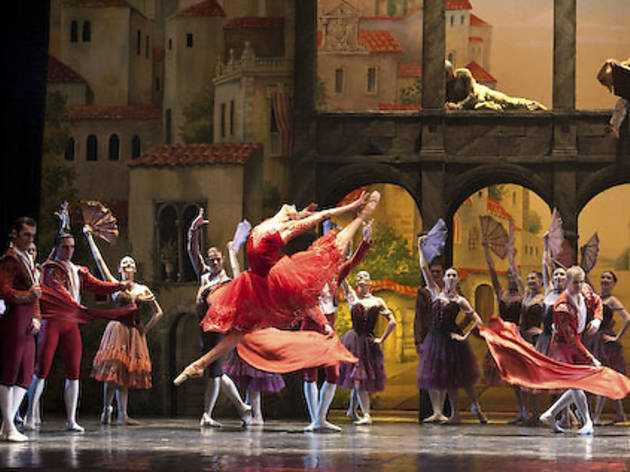 4/4
Eifman Ballet of St. Petersburg in Don Quixote, or Fantasies of a Madman
Boris Eifman on Don Quixote, or Fantasies of a Madman | Interview
Russian ballet's polarizing choreographer stays away from backstage fuss and leaves analysis to the critics.
At another touring ballet company's recent performance in Chicago, an elderly Russian woman turned to me and asked whether I'd seen the Eifman Ballet of St. Petersburg during a tour of Onegin in May 2009. I hadn't. "It's too bad," she said, in thickly accented English. "This is, for me, the best ballet." She'll be pleased to know that Boris Eifman's eponymous troupe of long-limbed, classically trained dancers—whom, it should be noted, Eifman calls "actors"—returns to the Auditorium Theatre on Thursday 21 and Saturday 23. They'll perform his 1996 reimagining of Don Quixote, a staple of the 19th-century ballet repertoire.
Traditional productions focus on prenuptial goings-on in a sunny town square in Spain; in Eifman's version, they exist solely in the mind of a man committed to a cell presided over by a domineering, Nurse Ratched type. Via e-mail and a Russian translator, I picked Eifman's brain about the production, his unique approach to a classical art form, and just what the heck is going on at the Bolshoi in Moscow.
Why do you prefer such tall dancers?
I find using dancers of similar heights harmonious and effective onstage. I work with human bodies, after all, and for a high-grade embodiment of my ideas I need dancers not only with faultless technique, but also bright and bewitching in appearance. Dance is a play of lines. Bodies with elongated lines give my imagination more room.
Dancer Alexander Rachinsky said in an interview that trying to understand you is "a senseless task." How do you respond to that statement?
I never analyze my own works. It is a job for ballet critics. I simply realize the gift that is sent to me by destiny and devote myself entirely to the art of dance.
In another recent interview, you said that, as a teenager in Rubtsovsk, Altai Krai, you were "living in an atmosphere which had no connection with any art, any dance. Everybody around me was against my interest to dance." So how did it become your life?
Many things happen in our lives not due to, but in defiance of, our circumstances, and if there is a gift in a person, it's not so easy to repress it. I simply realized as a child that my mission is the composition of choreography and, at an early age, I began to create. I can only thank fortune for showing me the right way. It's a great mystery why a certain gift appears within a certain person. But I have been never torn from dance. As a child, I would visit a choreographic studio. Later, I became the head of it. If you have an internal program, a sense of your character, there is always the possibility for self-realization.
How has your company's situation changed throughout its history in relation to political and economic shifts in Russia?
There are always difficulties. In the Soviet era, the authorities repressed my work, calling it "obscene" and "ideologically incorrect." In post-Soviet times, we have faced economic difficulties and have had to learn how to survive in a commercial market. It's never been easy, but two things have always helped us: the belief in our creative mission and the love of our audience. Today, I value very much the support that is rendered to my company by the authorities. What can be better than full creative freedom combined with moral and financial support?
Why did you choose to restage Don Quixote as a fantasy in an insane asylum?
It was a long journey to this ballet. I've always been interested in the following question: Why is any bright, unique person doomed to be lonely and misunderstood? The madhouse is, certainly, a metaphor for a cruel and hypocritical society. In many respects, it's autobiographical: I would never have choreographed it if I hadn't had to struggle for my right to creative freedom during the Soviet era, if I hadn't been, as The New York Times described me in 1979, "a man who dared."
Is your creative process at all collaborative, or do you conceive of all of the movement yourself?
Each of us in the company has his or her own creative tasks. I produce the idea for the ballet, compose its libretto and choreography. Actors express my plans by means of the language of dance. I never treat dancers as soulless material, as puppets who mechanically execute my commands. On the contrary—only in the creative union of the actor and the choreographer, in a spiritual unity of the two, can a work of art be born. I have no right to limit the creativity of the actors.
Do you have any comments about the recent turmoil at the Bolshoi Ballet?
I can only wish creative successes to Sergey Filin in his new position. I'm sure that his talent and professionalism will allow him to be adequate in the post. I can't comment on "Pornogate" as I haven't seen the photos. I stand too far from all this backstage fuss.
[The manager of Moscow's Bolshoi Ballet, Gennadi Yanin, resigned in mid-March after a link to a dummy website modeled after the 234-year-old company's home page, with several graphic photos purportedly of Yanin, having sex with men, was e-mailed to hundreds of the company's Russian and international contacts. Yanin did not say that his resignation was related to the scandal, but it occurred within days of the expiration of Yuri Burlaka's contract for a senior position, that of artistic director. Some suggest that Yanin was the victim of a smear campaign to prevent him from becoming Burlaka's successor. (Burlaka quit the post after his contract was not renewed.) Filin, a star dancer, was appointed as Burlaka's replacement following Yanin's resignation; Yan Godovsky has replaced Yanin as manager of the ballet. Investigations into $700 million spent on renovations to the 1825 building, tumultuous managerial turnover and a host of other issues have led many to describe the world's largest ballet company as crippled by crisis.—Ed.]
Eifman's [node:14662999 link=Don Quixote, or Fantasies of a Madman;] blazes into the [node:31924 link=Auditorium Theatre;] Thursday 21 and Saturday 23.