Choreographer Lar Lubovitch shares his favorite Chicago memories
The Tony Award–winning choreographer remembers playing a corpse for Ruth Page.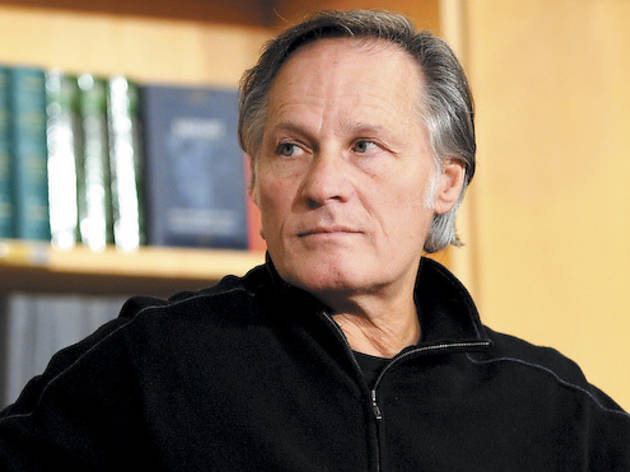 [node:14734221 noterms imagecache=field_image:timeout_250x220:image:0; cck=field_caption; cck=field_credits;]
Tony Award–winning choreographer Lubovitch, 68, is founder and director of Lar Lubovitch Dance Company in New York, as well as cofounder of the Chicago Dancing Festival, taking place August 23–27. This summer, he'll be awarded the coveted Dance/USA Honor Award, but in the meantime, the Senn High School grad recalls playing a corpse for the great Ruth Page, and a haunting Maxwell Street image.
On his early cultural memories
"Growing up in Chicago meant freedom…. My friends and I used to go downtown to the Chicago Theatre, because there was a stage show between the movies. I remember seeing Desi Arnaz and his Cuban band playing. The first time I ever saw dance [was the Ruth Page Chicago Opera Ballet] when I was a teenager: I was a regular super [nonspeaking actor] for the [Lyric] Opera. I held spears and was carted off in a wagon as one of a bunch of corpses."
On a bizarre and haunting image on Maxwell Street
"When I was very young, I lived on Maxwell Street. One night in the depth of an incredibly cold and bitter winter, there was a huge fire across the street at Woolworth's. We watched it from our windows. When we woke up in the morning, all the gushes of water that the fire department had thrown on the building had frozen and funnels of water were coming out of the windows. Inside these frozen waterfalls were all the little articles that were sold in the dime store: little tubes of lipstick, toys, pencils, crayons, everything you could imagine. It was an incredible visual moment."
On seeing art in Chicago's skyline
"From a very early age I was aware that architecture was a very important keynote. I started looking up at buildings that were surrounding me and developed an eye very early on. Living in Chicago taught me to see. Everything I know about art, about seeing, about creation, I learned by growing up in Chicago."