Gary Chryst on Chicago: The Musical | Interview
The dance director of Chicago: The Musical keeps performers inside of Bob Fosse's fine lines.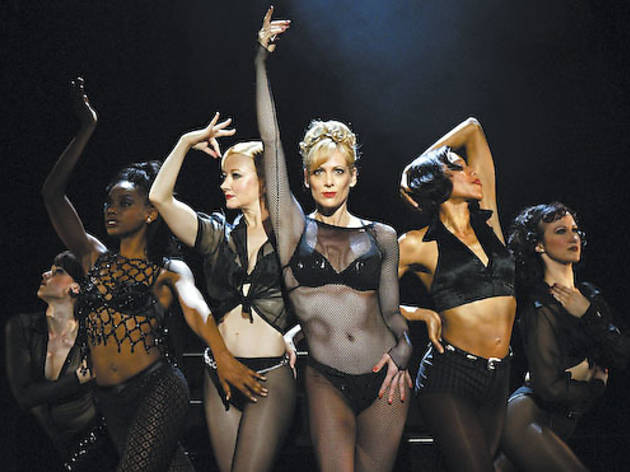 Two of the greatest dance makers ever to create for the Great White Way were Bob Fosse and Jerome Robbins. This summer, you can see two musicals with choreography traceable back to their original designs: Chicago opens a one-week engagement on Tuesday 7, and West Side Story plays July 19 through August 14.
By phone from Fosse authority Ann Reinking's Arizona home—she choreographed Chicago's reboot in 1996—dance director Gary Chryst filled me in on how moves evolve in the Broadway world, and how changes in the dance world affect that work. (Stay tuned for a companion interview with West Side Story dance director Joey McKneely in our July 14–20 issue.)
When and why did you start staging Chicago?
In 1998, Annie [Reinking] was about to do auditions for the first international production, which was in London, and asked me to help.… My hip was going, as those things do. [Laughs] It was time for me to stop performing [with Nederlands Dans Theater III] until I got that fixed, anyhow.

How many productions have you staged to date?
My goodness. Over 30. I think I've done it in 20-something different languages. Argentina, Mexico and Spain all had different dialogues, you know, different dialects [of Spanish], the same with our two French productions, in Montreal and in Paris. Russia, Sweden, German for Austria, German for Germany, Dutch, Italian, Korean, Japanese…
Do you try to teach solely through movement, or work with a translator?
Both. You have to be able to explain what you're doing, but a lot of times you don't have to use language, when you're showing physicality, for example. Sometimes you have to adjust [choreography] when the [translated] lyrics don't match up the way that they used to [with the dance].
Is Broadway less strict about historical choreography than the concert-dance world?
It depends on who the choreographer was. In the case of Bob Fosse and what Annie has done in his style, it's based on vaudeville and social dances of that time, and then Fosse's sense of theater comes in, the shoulders, little isolations, [feet] a little turned-in, the hands, the derbies, the canes.… West Side Story, now that's theater dance at some of its finest. The movements evoke what the story is doing. The "sailing" step for the Jets at the beginning of the prologue: It's just a chassé with the arms tilted up to the sides, but [Robbins] would say, "You're sailing."… This version [of Chicago] is very streamlined, too. It's almost like a concert version.

Does that put the dancing more up front?
It does. And the wit.
What do today's dancers learn from working in Fosse's style?
[Laughs] Hmm. That's the thing: It's not about gymnastics, it's not about the booty shake. Bob Fosse was never vulgar. He was totally suggestive and, in the true sense of the word, as pornographic as you want, but it was never vulgar, never in your face. And natural. Simplicity is hard to get dancers to do. To do nothing, instead of kick-kick, whack-whack, double this, double that.
To be patient with each moment.
Right. They'll say, "But I'm not doing anything!" And I say, "Exactly." You know, Annie told me that something Bob Fosse used to say was, "If the ensemble gets a review, then I know I've done my job."
Did you ever get a chance to work with him?
I did, when I was in [Broadway musical] Dancin'. He came in to work with me on the "Percussion Four" solo. Gwen Verdon taught me the show. That was in '79, at the end of my Joffrey career, at the beginning of my Broadway rrrazzmatazz. [Laughs]
What do you remember about the rehearsal?
So he's showing me these very small, intricate isolations, and that cigarette of his was down to a four-inch column of ash. And it didn't move! I was amazed. [Pauses] It was so hard to learn anything from those two, from Bob and Gwen, because I kept watching them, just mesmerized.
Chicago opens Tuesday 7 in the Oriental Theatre at the Ford Center for the Performing Arts. See Listings.