Heads up! We're working hard to be accurate – but these are unusual times, so please always check before heading out.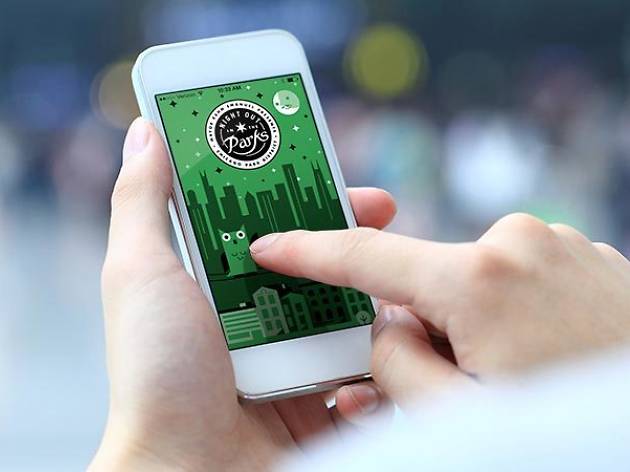 Best apps for Chicago parents
The best apps help busy families in Chicago navigate the city, get food delivered to their doors and make countless lists to stay organized
It's hard to be a parent, but add in navigating the city with little ones in tow, and you have yourself an even greater challenge. Luckily, we've found the best apps that can make your life a little easier with just a few swipes on your smartphone. Trying to get to the best playgrounds? Making a list of pros and cons about whether Chicago is the best city to raise kids? These apps will help you do everything from get around town to even have dinner from kid-friendly restaurants on the table in minutes.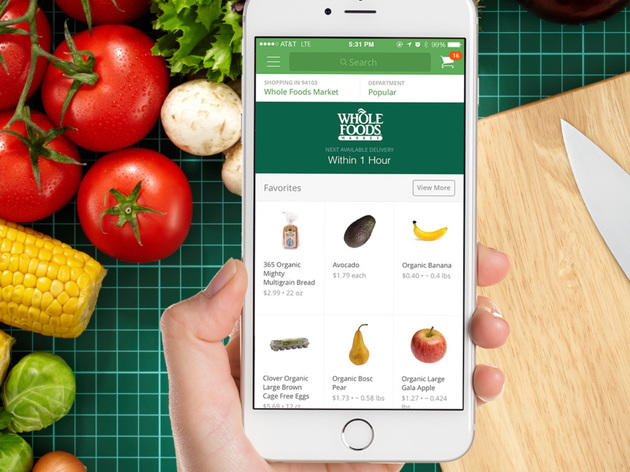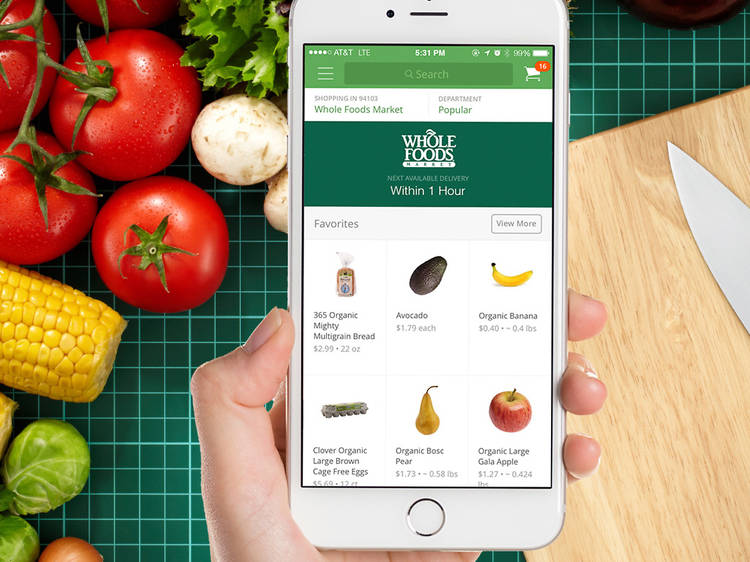 Photograph: Courtesy of Instacart
Instacart
If the phrase "meltdown in aisle five" gives you nightmares just to think about, Instacart has you covered. This app allows you to shop from your favorite grocery stores—Whole Foods, Mariano's and Jewel-Osco, among others—adding items to your virtual cart (and once you are a regular, you can return to previous lists or favorites). When you're done shopping, you can schedule a time for delivery, and your Instacart shopper goes to work. You'll even get a call if the store needs to replace a requested item because it's out of stock. Hours later groceries arrive at your door, and your fear of the grocery shopping temper tantrum disappears. App: free. Delivery prices vary based on how much you spend and how quickly you need your groceries. A typical order of $35 or more will cost you a $3.99–$5.99 delivery fee per order.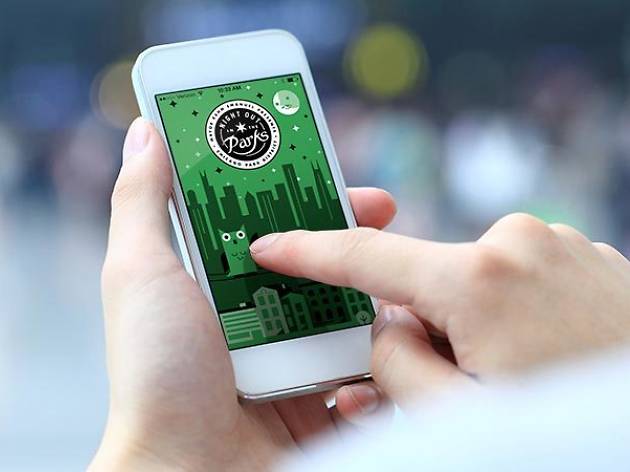 Photograph: Courtesy of Chi Parks
My Chi Parks
The city comes alive in the summer with a plethora of fun, and mostly free, activities happening across neighborhood parks. But keeping track of them all is another thing. Enter this Chicago Park District app that lists daily events and includes a GPS feature detailing what's going on nearby. To plan ahead, you can see the full list of activities and add the ones you like to a list of your own. App: free.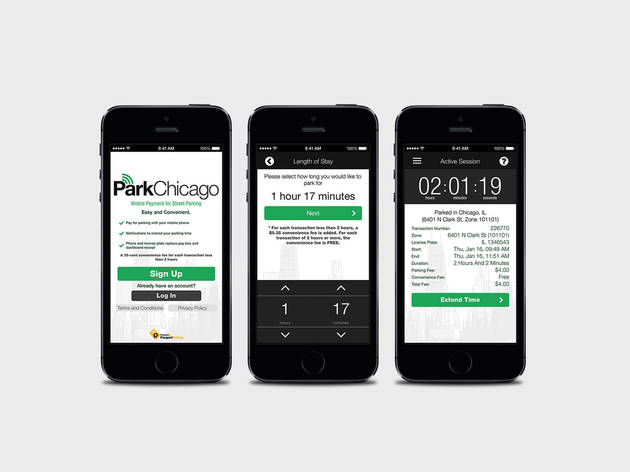 Photograph: Courtesy of Park Chicago
ParkChicago
Finding parking in Chicago isn't easy, but once you've found the spot, digging for your wallet and paying the meter as the kids tug at your sleeve can be equally challenging. This free app allows you to pay for your parking via your smartphone by inputting in a six-digit code (that you can find on the parking meter sign) and your license plate. For two hours or more it's free, and for any less time you are charged a mere 35 cents. The best feature? The app reminds you when your meter is about to expire so you can extend your time or quickly load up the kiddos and head out. App: free. A minimum amount of $10 is required to draw from for meter fees. The app will prompt you when you need to reload.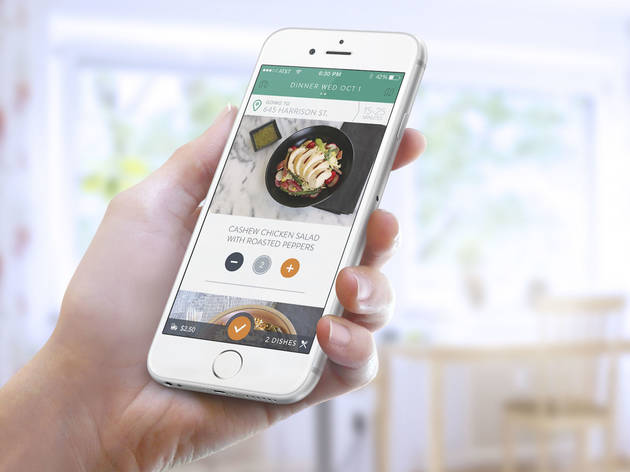 Photograph: Courtesy of Sprig
Sprig
A healthy, delicious meal delivered to your doorstep in 10–20 minutes may seem like a dream, but with this app, it's a reality. The app (launched in the San Francisco area) delivers healthy meals in less time than it would take you to cook them. You'll usually find about four choices, ranging from truffle mac and cheese to steak chimichurri. All of the ingredients are listed—a plus for parents of kids with allergies. App: free. Meals cost $10 and up per portion. Delivery varies by time of night and availability.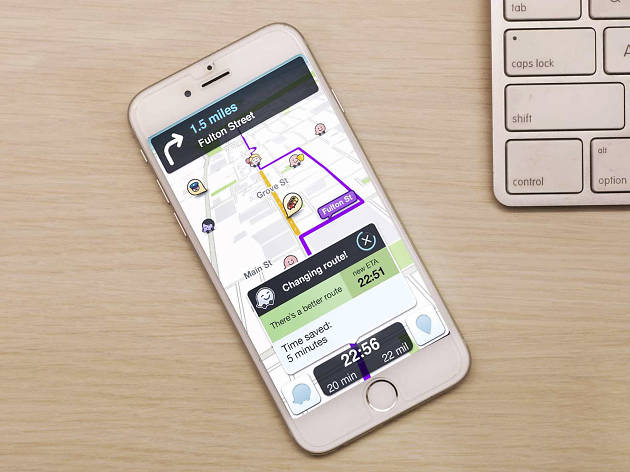 Photograph: Grace Allen
Waze
Driving through Chicago traffic just plain sucks for anyone, but when your kids are in the car screaming, tolerance is low. Forget road rage and get this app, which will help you find the best alternate routes, provide real-time traffic updates and give tips on how to avoid getting pulled over. The app provides community-based mapping, meaning real people driving those routes give you the inside scoop of what's happening there. App: free.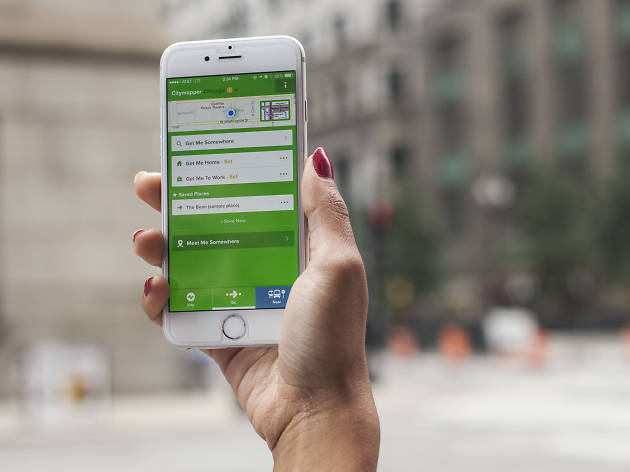 Photograph: Grace Allen
Citymapper
This app is a godsend for anyone who relies on public transportation, as it gives the scoop on all the bus, El, Metra and even Divvy updates. And if you're taking public transportation with kiddos, this is especially useful, as it minimizes all those "Where's the bus?" and "How many more minutes until we get there?" questions. Save popular destinations and get alerts when it's time to get off the bus, so even you're distracted by singing "Wheels on the Bus," you'll never miss your stop. App: free.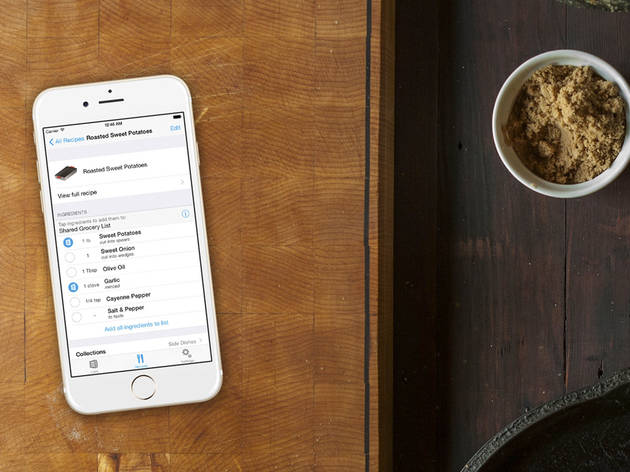 Photograph: Courtesy of Anylist
AnyList
Being a parent requires a lot of coordination. Ditch the notepads that are lying all over the house and get this app that allows both spouses to update the same list via their smartphones. The app is especially useful for grocery lists, and the favorites feature allows you to add frequently used items with a quick hit of a button. There can be no "I forgot the milk because I didn't see your note" excuses, as the app can send alerts when anything is added to the list. App: free.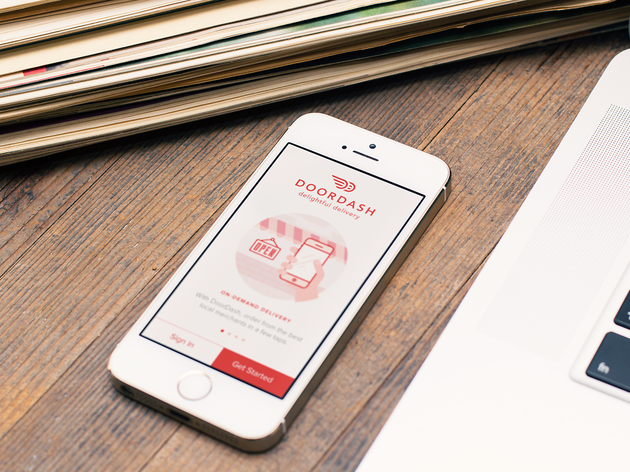 Photograph: Courtesy of Door Dash
DoorDash
Sometimes it's impossible to get out of the house with the kids and you just wish someone would show up with a few sushi rolls or heck, even a coffee from Starbucks. Enter DoorDash, an on-demand delivery service for delivery from your favorite restaurant. The app sends you alerts when the driver has picked up your food and when he is getting near so you can make sure your kids are tucked into bed and enjoy something more delicious than chicken nuggets. App: free. Delivery fee is $3.99–$5.99 depending on the restaurant.