A map of Chicago's movie palaces, past and present
It must be said that where many a great movie palace once stood there are now parking lots and fast-food chains. But they're not all gone.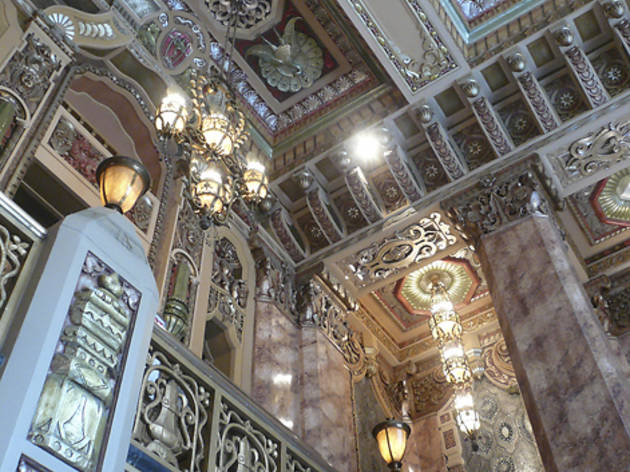 1/20
Photograph: Eric Lynxwiler
Oriental Theater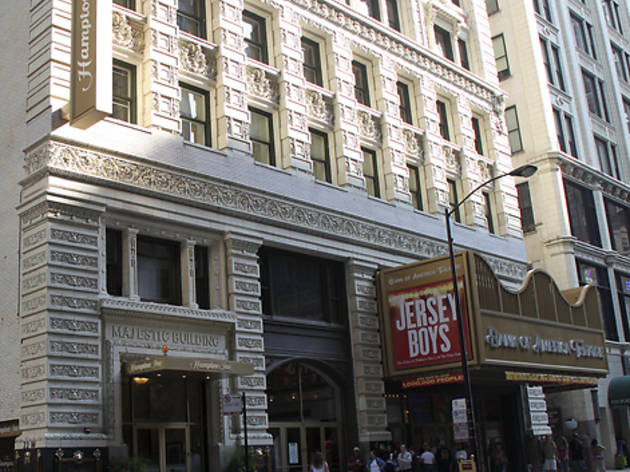 2/20
Photograph: Ted Nigrelli
Majestic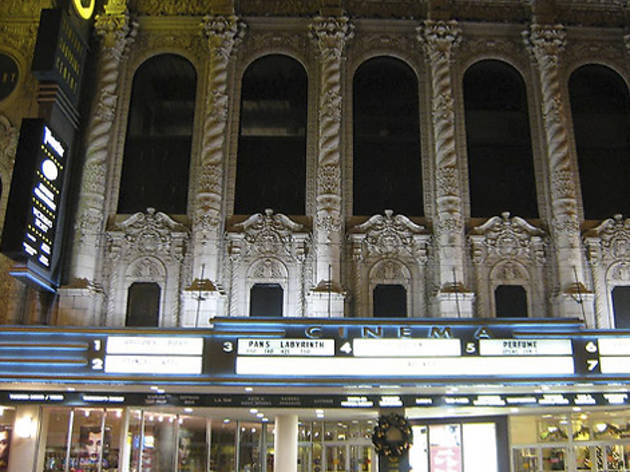 3/20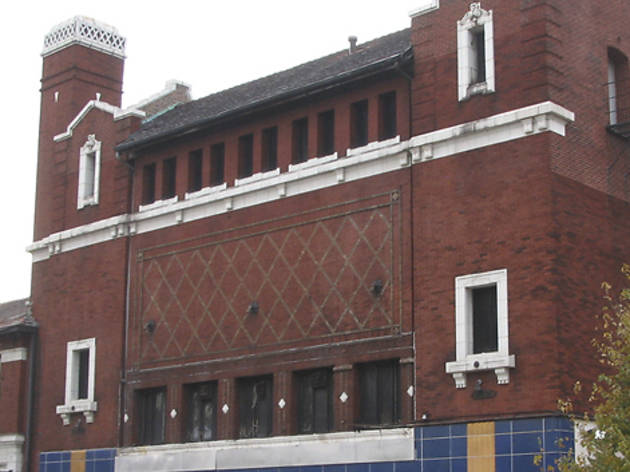 4/20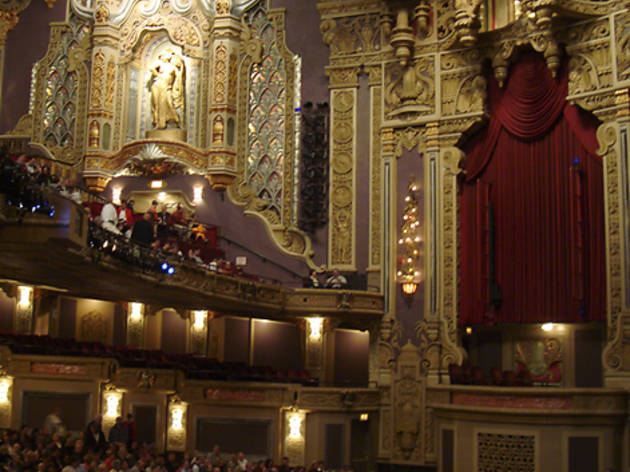 5/20
Photograph: Christopher Buoscio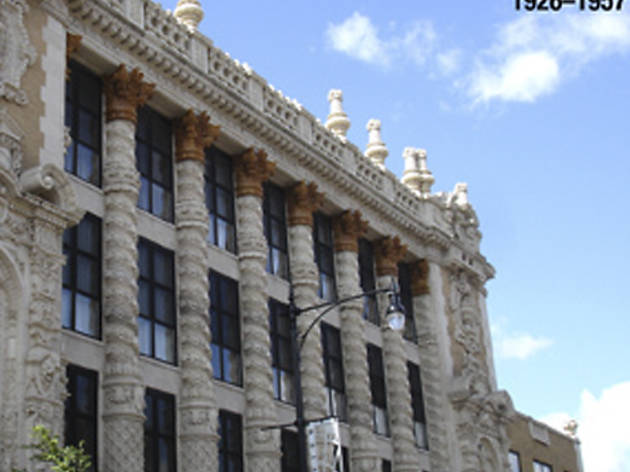 6/20
Photograph: Bruce Cutter
Belmont Theater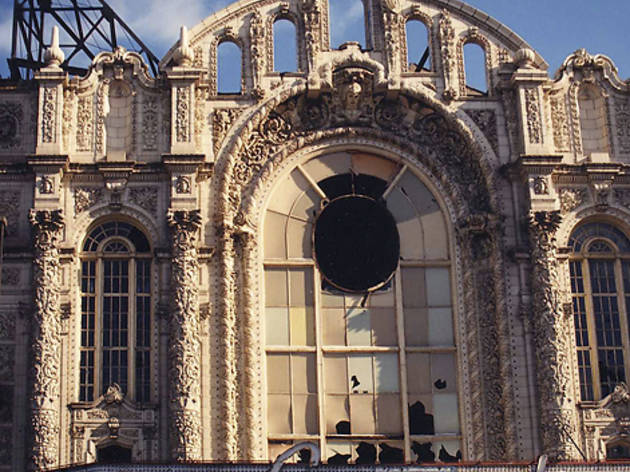 7/20
Photograph: Jon Cutrell
Granada Theater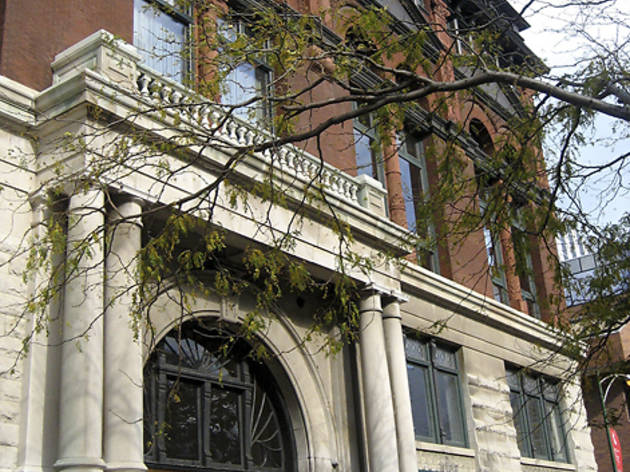 8/20
Photograph: Rachel Freundt
Germania Theater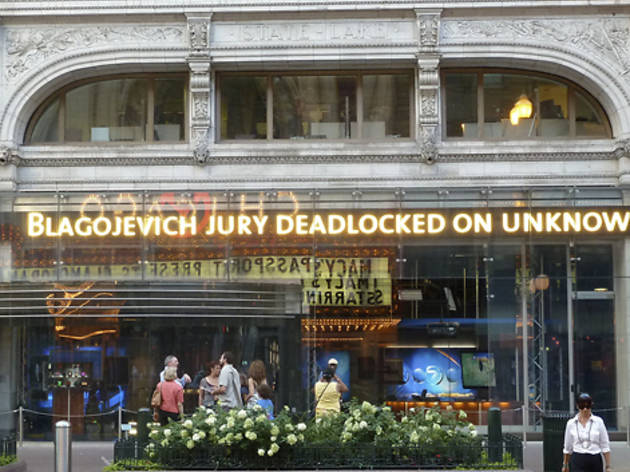 9/20
Photograph: Mark Susina
State Lake Theater
10/20
Photograph: BW Chicago
Riviera Theater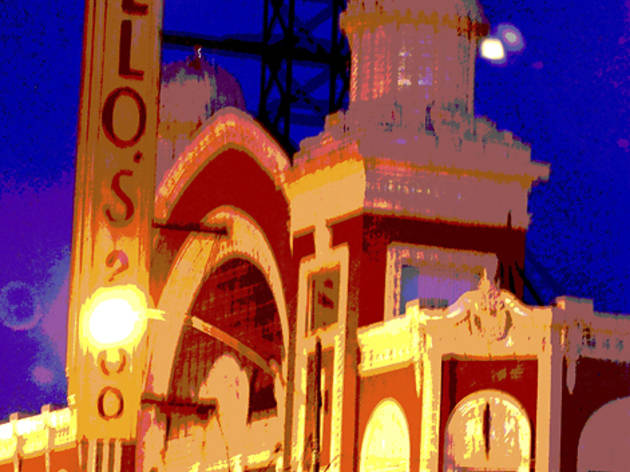 11/20
Photograph: Kymberly Janisch
Apollo Theater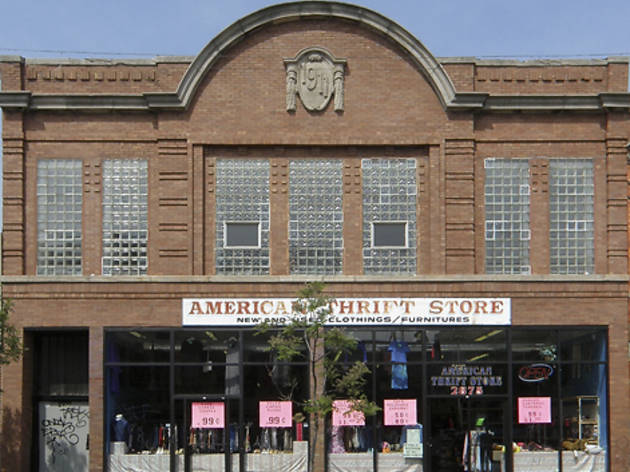 12/20
Photograph: Serge Lubomundrov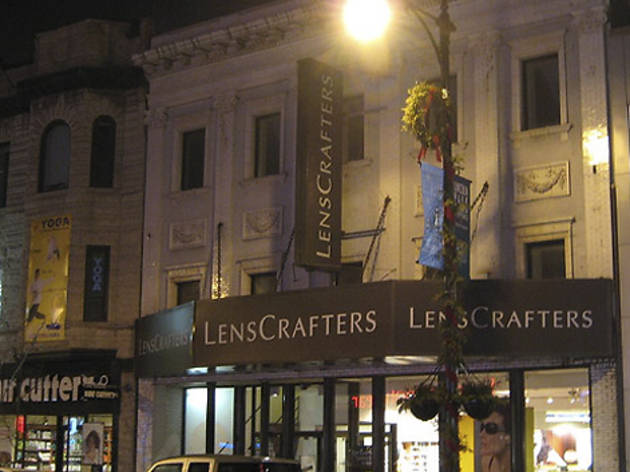 13/20
Photograph: BW Chicago
Drury Lane Parkway Theater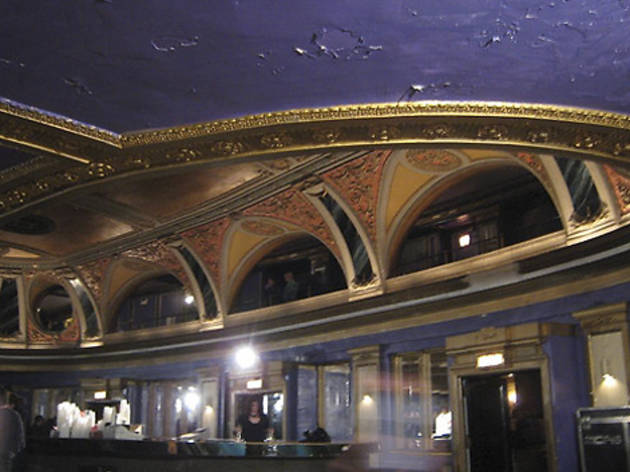 14/20
Photograph: BWChicago
Riviera Theater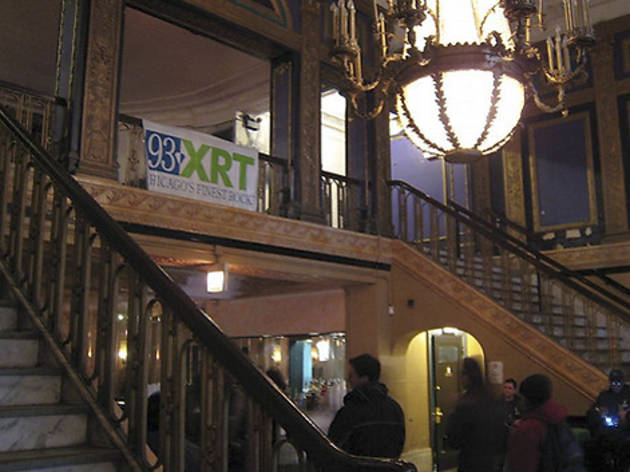 15/20
Photograph: BW Chicago
Riviera Theater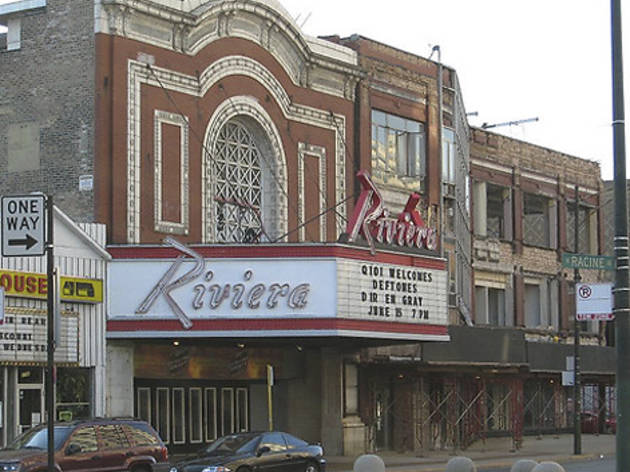 16/20
Photograph: BW Chicago
Riviera Theater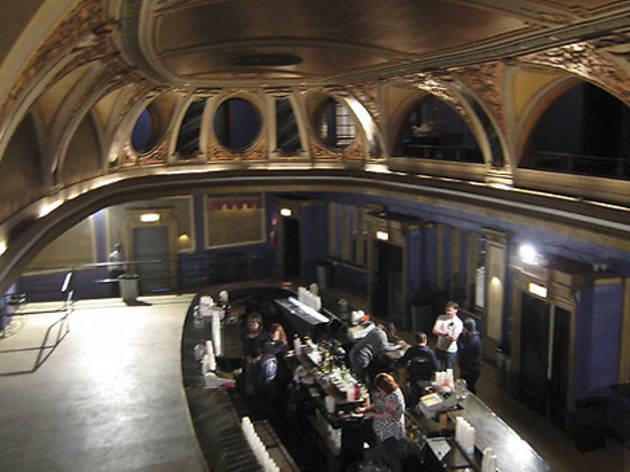 17/20
Photograph: BWChicago Flickr
Riviera Theater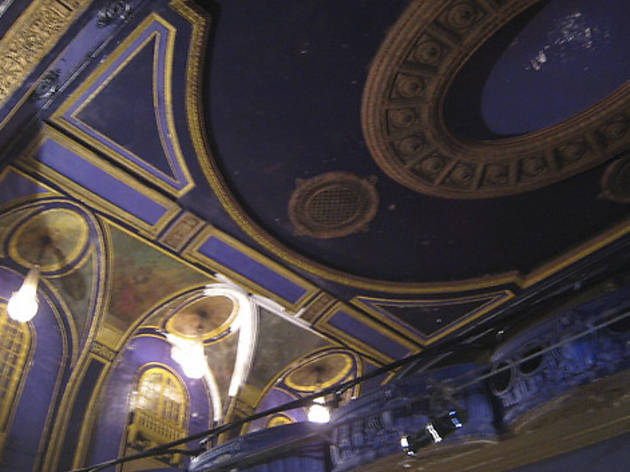 18/20
Photograph: BWChicago Flickr
Riviera Theater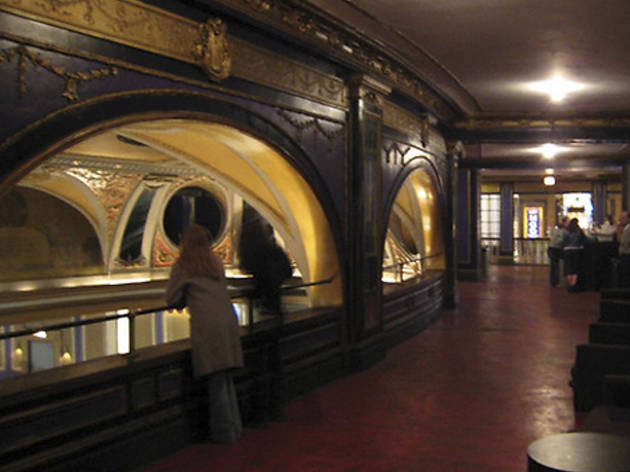 19/20
Photograph: 2BWChicago Flickr
Riviera Theater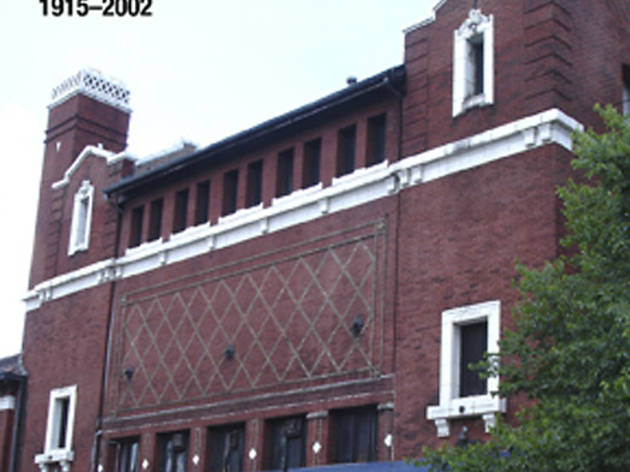 20/20
Photograph: Bruce Cutter
Hyde Park Theater
Many famed Chicago movie palaces live on in new forms, while of some, only a facade remains. Some still show movies. Use this handy map to locate and study up on the former movie palace in your 'hood. Or find an excuse to venture forth.

View Chicago Movie Palaces, past and present in a larger map
Jefferson Park
Gateway Theatre, 5216 W Lawrence Ave (current home Polish Cultural Center, built 1930)

Lakeview
Covent Gardens Theatre, 2653 N Clark St (Facade only, Covent Hotel was part of the original Covent Garden Theatre complex)
Drury Lane Theater, 2738 N Clark St (original door is the only remaining evidence of the theater, gutted, multi-use, location of yoga studio today)

Lincoln Park
Biograph Theatre, 2433 N Lincoln Ave (Renamed the Victory Gardens Theater in 2006; site of John Dillinger shooting, built 1914)

Logan Square
Congress Theater, 2135 N Milwaukee Ave (Landmark status, current use as a concert venue and condos/apts, built 1926)
Loop
Oriental Theatre, 24 W Randolph St (renamed the Ford Theater for Performing Arts in1998, National Register of Historic Places 1978, built 1926)
State-Lake Theatre: (facade only, gutted and renovated into studios and offices, current home to ABC affiliate WLS-TV, built 1919)
Chicago Theater, 175 N State St (renovated and used for live performances, special events, built 1921)
Majestic Theatre, 22 W Monroe St (location of the Shubert Theatre from 1945–2005, reopened as the Bank of America Theatre in 2008, built 1906)
New Palace Theatre, 151 W Randolph St. (reopened as the Cadillac Palace Theater in 1999, Broadway stage productions, built 1926)

Old Town
Germania Theatre, 1548–50 N Clark St., facade only, served as a theater from 1967–2007, built 1916)

Wicker Park
Chopin Theatre, 1543 W Division St (live performances, built 1918)

Uptown
Admiral, 3940 W Lawrence Ave (original home to vaudeville acts and motion pictures, current location of strip club, built 1927)
Riviera Theatre, 4746 N Racine Ave, (facade and interior renovations, concert venue, built 1918)

South Shore
Regal Theater, 1645 E 79th St (live music venue, original name Avalon Theatre, built 1927)

Austin
Iris Theatre, 5747 W. Chicago Ave (was later used as a banquet hall, built 1912)

Evanston
Varsity Theater, 1710 Sherman Ave (facade only, mixed-use retail)

Belmont Cragin
BelPark Theatre, 3231 N Cicero Ave (original home to theater acts then movies, current location of a bingo hall, built 1927)
Marshall Square Theatre, 2875 W Cermak Rd (restored in 1990s, live music venue, renamed Apollo 2000, built 1917)

Suburban
Pickwick, 5 S Prospect Ave, Park Ridge (Open since 1928 and still operating).
Tivoli Theater, 5021 Highland Ave, Downers Grove

For more on Chicago movie palaces, visit www.cinetreasures.org or the Balaban and Katz page at Compass Rose.