Chicago movie palaces
What happened to some of Chicago's most beautiful movie theaters.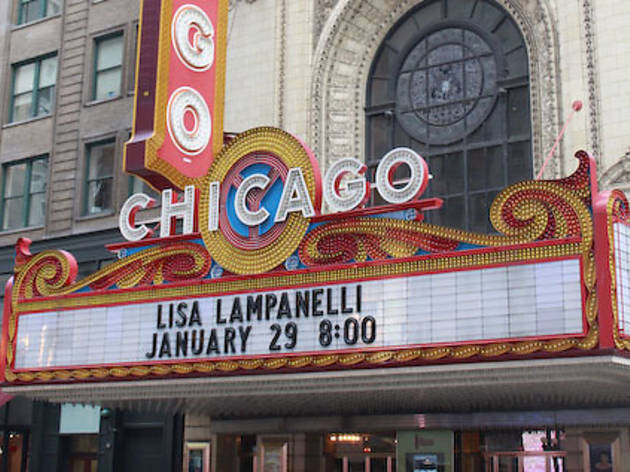 1/5
Photograph: Taylor Lacey
Chicago Theatre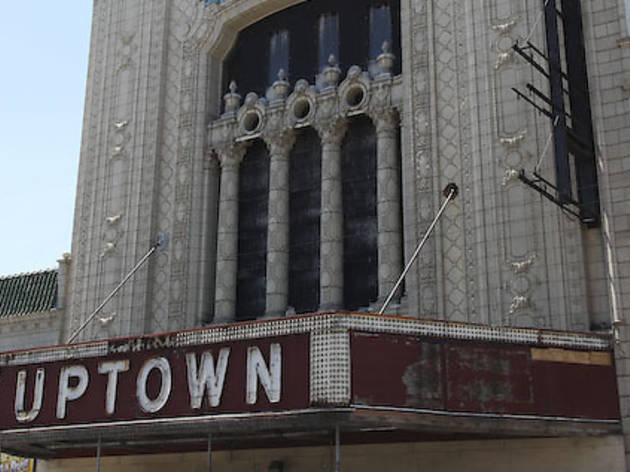 2/5
Photograph: Danielle Schon
Uptown Theatre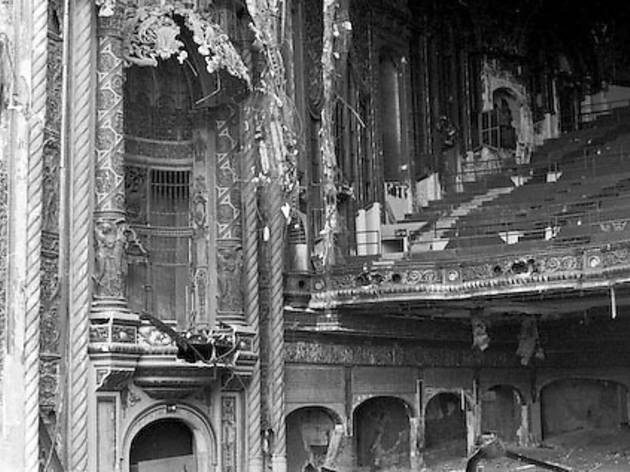 3/5
Photograph: Erik Richmond
January 1990 demolition of the Granada Theater
4/5
Photograph: Erica Gannett
Ramova Theatre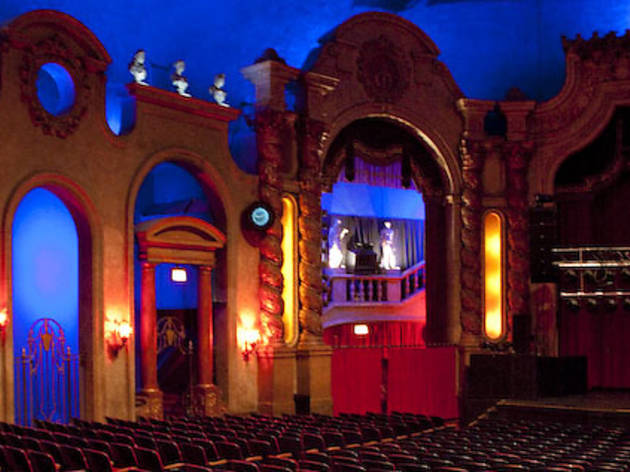 5/5
Photograph: Taylor Lacey
Gateway Theatre
You know a movie palace when you see one. "When you walk in the door, your jaw drops," says Theatre Historical Society of America executive director Richard Sklenar. More specifically, Sklenar says, movie palaces usually date from 1918 to 1931 and most feature a large lobby, elaborate decor, an operating stage, orchestra pit and 2,000 or more seats.
In 1929, more than 20,000 theaters operated in the U.S. (including about 400 in Chicago)—many of them palaces—but few remain today, and even fewer are lucky enough to be restored to their former grandeur and show movies, like the Patio Theater. Here's what happened to some of Chicago's most beloved picture houses
Chicago Theatre (175 N State St)
Year built 1921
Notable features Replica of the Arc de Triomphe above the marquee; lobby and grand staircase inspired by the Royal Chapel of Versailles and the Paris Opera House, respectively
Status Restored/reopened in 1986 as a performance venue, it's on the National Register of Historic Places and designated a historic Chicago landmark.
Uptown Theatre (4816 N Broadway)
Year built 1925
Notable features Six-story lobby with curving double staircase; hydraulic orchestra pit; arched ceilings with carved gargoyles, griffins and nymphs; 10,000-pipe Wurlitzer organ
Status Also a national and Chicago designated landmark, but has "endangered" status due to water damage; current owner Jam Productions seeks redevelopment financing
Granada Theatre (6427 N Sheridan Rd)
Year built 1926
Notable features Marble decorations imported from Italian and Spanish palaces, churches and villas; oversize chandeliers (two of which now hang in the Riviera and the Music Box)
Status Demolished in 1990 after 1988 purchase by developer
Ramova Theatre (3518 S Halsted St)
Year built 1929
Notable features Designed to resemble a Spanish courtyard with balconies, countryside-scene wall murals and twinkling ceiling lights—similar to the much-smaller Music Box Theatre
Status In January, advocacy group Save the Ramova created a partnership with the Illinois Institute of Technology's IPRO student program for restoration/redevelopment designs and a feasibility analysis to attract investors for the city-owned property.
Gateway Theatre (5216 W Lawrence Ave)
Year built 1930
Notable features Neoclassical wall statuary, colossal interior arches, sound stage for then-cutting-edge acoustics
Status The Copernicus Foundation purchased the building in 1985 and built a Polish cultural center around the restored interior, adding an exterior "Solidarity Tower" reminiscent of Warsaw's Royal Castle clock tower.