Eight hipper-than-thou vampires
Forget Dracula: These toothy terrors have brought their bloodlust into the modern era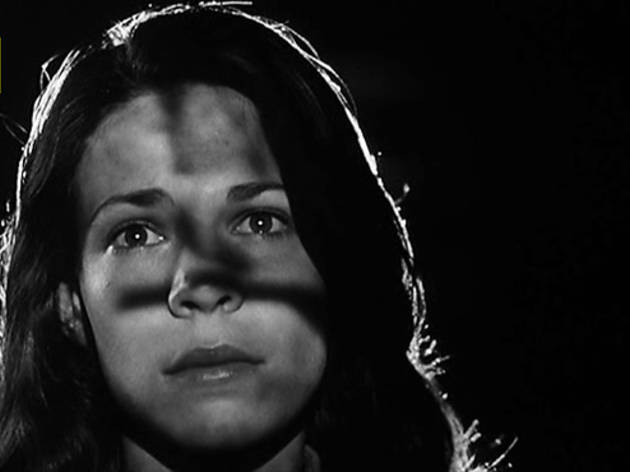 1/8
Lili Taylor, The Addiction (1995)
Freshly bitten, Taylor's NYU philosophy student tries to curb her desire for blood with the help of fellow vamp Christopher Walken. NYC bad boy Abel Ferrara's atmospheric b&w horror film is a heady allegory for drug dependence.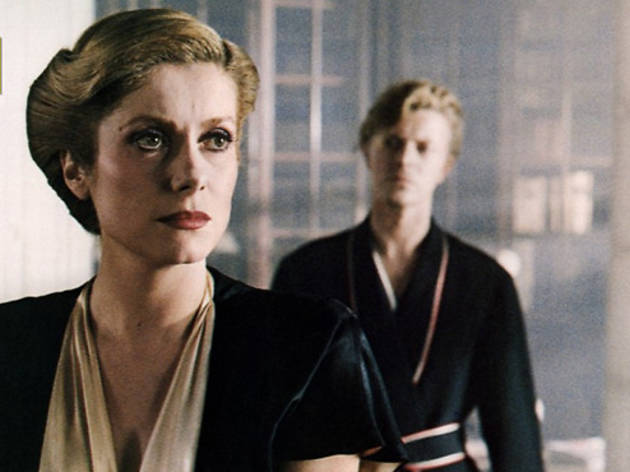 2/8
Catherine Deneuve, The Hunger (1983)
Can there be a more glamorous vamp than Catherine Deneuve? In Tony Scott's punky mood piece, this cinematic icon seeks eternal youth with the help of Susan Sarandon's inquisitive physician, who finds herself seduced (literally, in the film's lustiest scene) by her otherworldly acquaintance.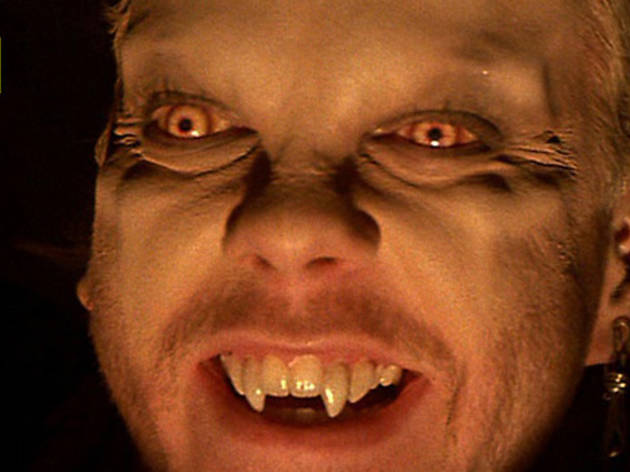 3/8
Kiefer Sutherland, The Lost Boys (1987)
Two brothers run afoul of a gang of California vampires in this oh-so-'80s horror comedy from Joel Schumacher. It's as endlessly watchable as it is quotable ("Garlic don't work, boys!"), and Kiefer Sutherland makes for a particularly menacing antagonist as the nocturnal clique's deranged leader.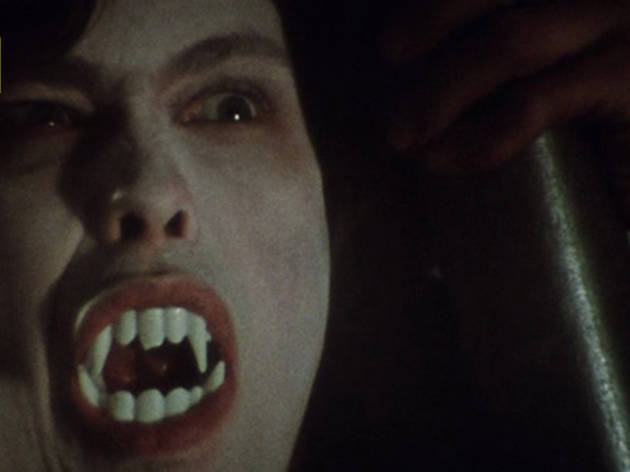 4/8
John Amplas, Martin (1976)
Two years before his zombie epic Dawn of the Dead, horror maestro George A. Romero released this eerie tale of an intense young man living in Pittsburgh who thinks he's an 84-year-old vampire. Martin's unconventional bloodletting methods—involving syringes and razor blades—only up the creep factor.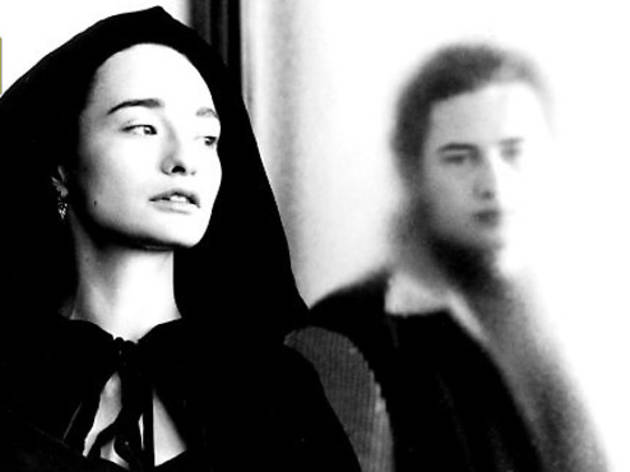 5/8
Elina Löwensohn, Nadja (1994)
The alluring title character of Michael Almereyda's vamp movie presides over a dysfunctional family of modern-day Manhattan bloodsuckers being hunted by Peter Fonda's hepcat Van Helsing. The film has a freaky-deaky vibe reminiscent of David Lynch, who cameos as a morgue receptionist.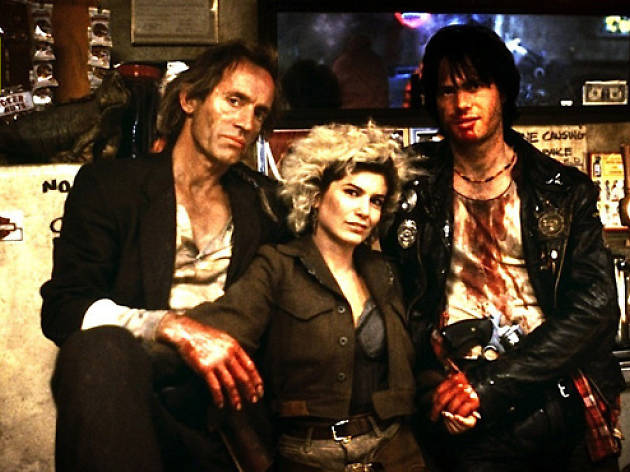 6/8
Bill Paxton, Near Dark (1987)
Cult-film enthusiasts took notice of Kathryn Bigelow after she helmed this übercool story of a family of vamps traveling across the Midwest. Bill Paxton makes the most menacing impression as the psychopathic Severen, showing off his murderous skills with a pool cue.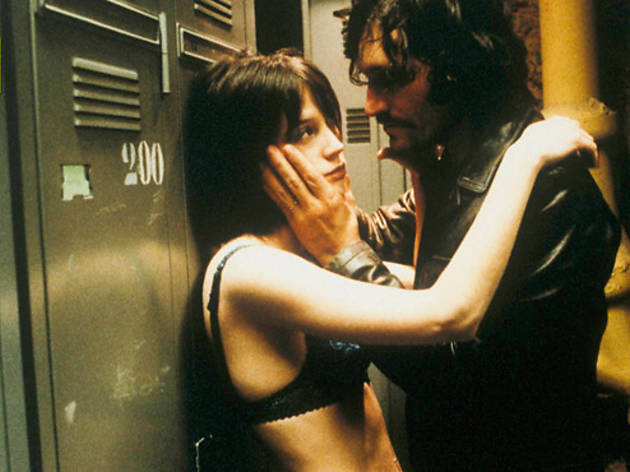 7/8
Vincent Gallo, Trouble Every Day (2001)
Claire Denis's elliptical chiller stars the ever-offbeat Gallo as a newlywed scientist who travels to France to deal with his desire for hemoglobin. The grisly movie is filled with images that both entice and repel, notably when our protagonist gives a hotel maid some cannibalistic cunnilingus.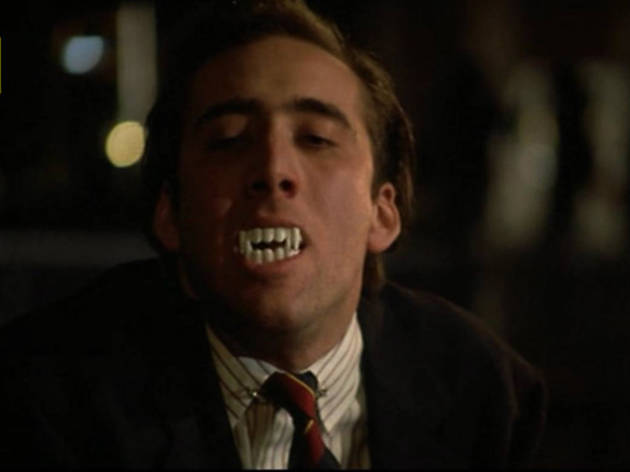 8/8
Nicolas Cage, Vampire's Kiss (1988)
In this delirious black comedy, Nicolas Cage stars as an off-his-rocker literary agent who gets even crazier once he's (maybe) bitten by a bloodsucker. Not even the actor's classic anti-bees pronouncement in the Wicker Man remake can top this lunacy—including a bug-eyed, stiff-backed saunter through a nightclub.
Tom Hiddleston
and Tilda Swinton in indie legend
Jim Jarmusch
's latest,
Only Lovers Left Alive
, are the kind of hip, culture-hording types you might like to hang with over a pitcher of beer at your favorite dive bar. Here are eight more bloodsuckers who ooze charm and chic despite their cravings.