How Rahm Emanuel can help Chicago film
Local film personalities offer a wish list of how the new mayor should improve the city's cinema scene.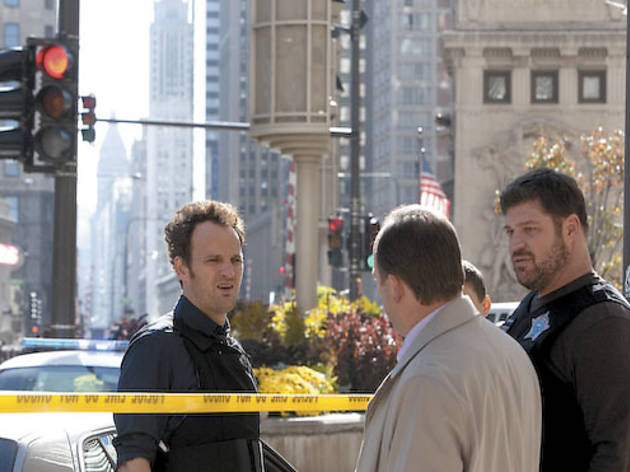 During Daley's reign, more than 100 film and television projects were filmed in Chicago, contributing $1.6 billion to the local economy and creating at least 275,000 local hires, according to the mayor's office. That's a big act for Rahm Emanuel to follow, but he's got connections. Emanuel's brother Ari is co-CEO of William Morris, and Emanuel's mayoral campaign received financial support from Steven Spielberg, David Geffen and Disney CEO Bob Iger. The Chicago Film Office has been hit by budget cuts and staff reductions in recent years, says the org's director, Rich Moskal, and the city's lost some film productions lured by more generous tax incentives in other locations. So how can Rahm help the town's film scene?
Give permissions
"There are a lot of independent films made in Chicago, but a lot of them don't have access to some of the great locations Chicago is known for because of city permits."
—Todd Lillethun, program director, Chicago Filmmakers
Be flexible
"He needs to maintain the film-friendly attitude that exists right now in the city. On The Chicago Code, we received extraordinary cooperation and access to locations and resources. Filming is a very fluid, transient business, and those communities that make it affordable and convenient will draw the most production."
—Shawn Ryan, creator and executive producer, The Chicago Code
Build a new venue
"Why not build a venue like Lincoln Center in New York or the Lightbox in Toronto? A major art center devoted to film would bring international prestige and attention to the city and give the film community of Chicago a permanent home."
—Michael Kutza, founder and artistic director, Cinema/Chicago and Chicago International Film Festival
Invite film to the table
"A bit of a sore point with the film and media community, although it's gotten better over the last few years, is that when the [city puts together] a panel or a commission or they're going to have a brain trust…the other arts would be represented, and they used to forget film and media all the time.… [As mayor, Emanuel] can make sure that we're represented."
—Gordon Quinn, artistic director and cofounder, Kartemquin Films; executive producer, Hoop Dreams
Use connections
"It would be really wonderful if Chicago can offer its own tax incentives on top of the state['s], but I understand that there's no money for that right now.… But I do think we have the opportunity to move in on movies that are not going to get made in states considering repealing their tax incentives [such as Michigan]. … If [Emanuel] decides that he's going to make film a priority, it will be a huge advantage for him to exercise his Rolodex for us."
—Megan Vidis, president, Women in Film/Chicago
Create communities
"Rather than Chicago being yet another venue, however photogenic or cinematic, for Hollywood productions…the long-term solution is to have filmmakers live and work here without having to go someplace else. There are many models for this, where there's a combination of private money, city and state government [that] has to come together. … I'm not saying there is a simple solution. … The same way Chicago plans for roads and plans for airports it needs to plan for film."
—Milos Stehlik, director, Facets Multimedia