Human Rights Watch Film Festival 2012 at the Siskel
The Siskel hosts the annual showcase of political docs.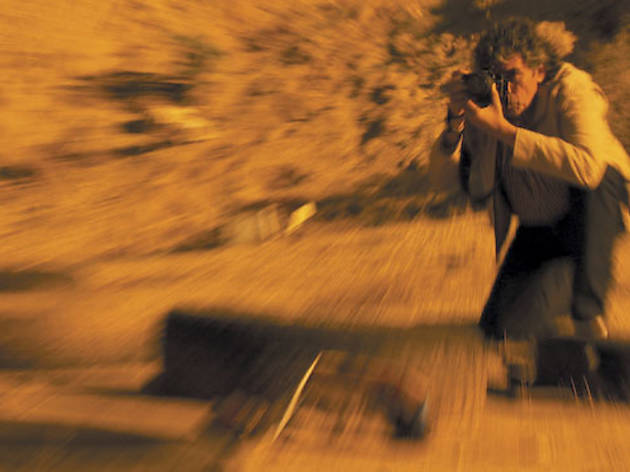 You can never kvetch about the concept of the Human Rights Watch Film Festival, but you can grow weary of the standard lefty-digi-doc tropes we see every year: sunsets, landscapes shot from SUV windows, earnest music, setups for hopeful endings and so on. There used to be a variety of ways to make a meaningful political documentary; still, a political nonfiction film has more important things to wrestle with, like big-picture facts and ethical relativism.
That's where Beth Murphy's The List (Friday 18 and Monday 21) falls on its face. The film's concern is the fate of the few thousand educated Iraqis who worked for USAID and helped American forces build the Green Zone, work that predictably made them none too popular at home. Is this just another relevant facet of the war's legacy of damage, or a queasy side step around the real victims and perpetrators? Murphy's film waffles, indulging talk about the "rebuilding of Iraq," as if it's rebuilt, and about "Al Qaeda attacks" spoiling everything, as if the wider Iraqi insurgency never happened.
Micha X. Peled's Bitter Seeds (May 27 and 30) is sharper and less impeachable, siding with the Indian farmers driven to penury and suicide, it argues, by the expense of Monsanto's GMO seeds, which it says have saddled millions with debt and destitution. Again, though, lots of sunsets. It's certainly more pungent than Joe Berlinger's Under African Skies (Saturday 19 and Wednesday 23), which contemplates post-apartheid South Africa amid an otherwise questionable showbiz self-suck that regards Paul Simon's Graceland album as a cultural landmark, worthy of its band reunion and a blow-by-blow diary of how the original recordings took place.
Annie Goldson's Brother Number One (May 26 and 29) plunges into the crater of Cambodian history left by the Khmer Rouge, but unfortunately does so by way of a hunky white New Zealander returning to investigate his seafaring brother's execution there in 1980. All the same, and despite the scenery, the tour through the Tuol Sleng Genocide Museum is far from forgettable.
Bernardo Ruiz's Reportero (May 25 and 27) may be the most gripping film on display, a profile of the activist weekly newspaper Zeta in Tijuana, and how it has survived when so many of its editors and reporters have been assassinated by the Mexican drug cartels. The movie documents a moral crisis hot to the touch, in which just signing a news story is a hair-raising act of defiant heroism. Plus, alas, sunsets.
The Human Rights Watch Film Festival runs Friday 18 through May 30 at the Gene Siskel Film Center.