Movies opening this week in Chicago
What's new at movie theaters this weekend?
Nicky (Will Smith), a veteran con artist, takes a novice named Jess (Margot Robbie) under his wing. While Nicky teaches Jess the tricks of the trade, the pair become romantically involved; but, when Jess gets uncomfortably close, Nicky ends their relationship. Three years later, Nicky is in Buenos Aires working a very dangerous scheme when Jess—now an accomplished femme fatale—unexpectedly shows up. Her appearance throws Nicky for a loop at a time when he cannot afford to be off his game.
Movies, Action and adventure
Zhong Kui, a young man with mysterious powers, battles in the realms of Heaven, Earth and Hell to save his people and the woman he loves.
Medical researcher Frank (Mark Duplass), his fiancee Zoe (Olivia Wilde) and their team have achieved the impossible: they have found a way to revive the dead. After a successful, but unsanctioned, experiment on a lifeless animal, they are ready to make their work public. However, when their dean learns what they've done, he shuts them down. Zoe is killed during an attempt to recreate the experiment, leading Frank to test the process on her. Zoe is revived—but something evil is within her.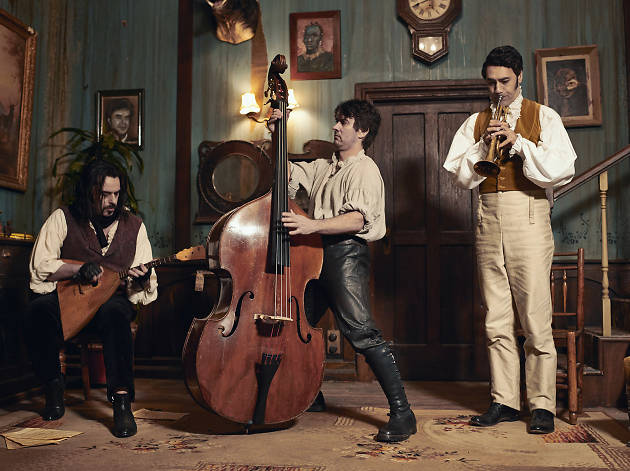 A dryly amusing mockumentary from the Kiwis behind the similarly deadpan Eagle vs Shark and Flight of the Conchords, What We Do in the Shadows unfolds like the darkest movie that Christopher Guest never made. Sponsored by the fictitious New Zealand Documentary Board (complete with a title card assuring us that each member of the crew wore a crucifix at all times), the film takes us inside the nearly windowless home of Wellington's four most endearing vampires, and follows them as they try to stave off the loneliness that comes with being an undying nocturnal monster who needs to feast on human blood.