Oscar-Nominated Shorts 2012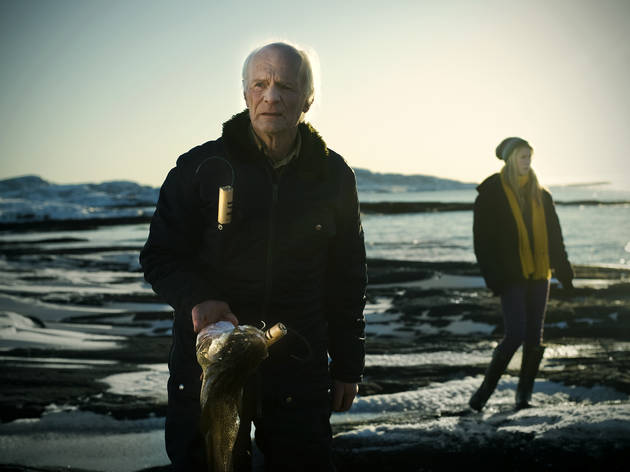 Maybe you loved them because, in the pre-DVR era, they gave you a chance to refill your nachos plate whenever their categories came up; perhaps you hated them because they inevitably wreaked havoc with your office Oscars pool. But regardless of your feelings, it was rare that you actually got to see the nominees included in the Academy Awards' shorts sections---which makes the programs gracing the IFC Center a gift for completist Gothamites. Broken into three different anthologies (each requiring separate admission) that cover the respective slots---Best Animated, Live-Action and Documentary Shorts---these collections of brief works are packed with the usual peaks and valleys inherent in such grab-bag compilations. The lows are low indeed; the highs, however, make up for a helluva lot.
All but the most ardent 'toon fans are advised to skip the Animated program, which this year traffics in nothing but Pixarish whimsy (including an actual Pixar short, "La Luna," that's guaranteed to take home the gold, thanks to pedigree). Go directly, instead, to the Live-Action section, which showcases two extraordinary works: Terry George's "The Shore," a tale of Irish betrayal and bone-deep regret starring the great Ciarn Hinds; and Hallvar Witzo's "Tuba Atlantic," a blackly humorous story of a seagull-hating man (Edvard Haegstad) with six days left to live. Or better yet, check out Lucy Walker's "The Tsunami and the Cherry Blossom," a horrifying look at the devastation caused by the 2011 tsunami in Japan and the hands-down highlight of the Documentary collection. All three of these could be built into solid features; each of them proves that epiphanies can come in the smallest of packages.
Follow David Fear on Twitter: @davidlfear
Release details
Cast and crew