Oscars 2015: Ten films that could win big
Yes, it's ridiculously early—but here are ten new movies (some of them not even finished) that we think could be in with a chance at the 2015 Academy Awards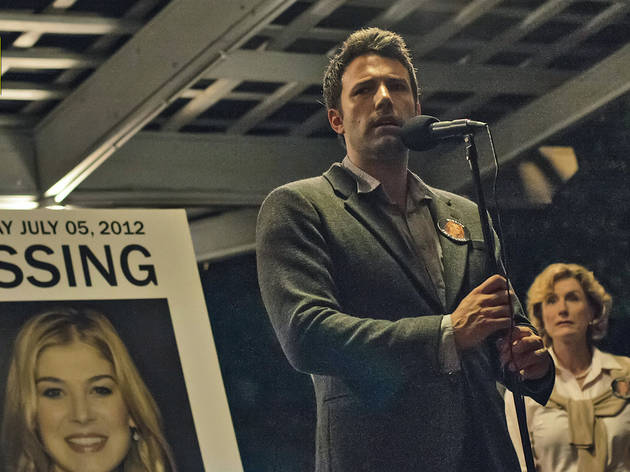 1/10
Gillian Flynn's insanely addictive novel gets the Hollywood treatment (with a new ending) from David Fincher. Why is it a contender?From top to toe, this looks like a class act. Gillian Flynn's addictive novel provides a killer story, while David Fincher (The Social Network) is directing. Hollywood comeback kid Ben Affleck is Nick Dunne, a man suspected of murder after his wife goes missing on their fifth anniversary. Less Oscar-friendly is his co-star, British actress Rosamund Pike (Jack Reacher), as Amy, Nick's wife. But Pike beat off competition for the part from Natalie Portman, Charlize Theron and Jessica Chastain, so she must be doing something right. What could go wrong?Take a look at Fincher's last attempt at adapting a bestseller: The Girl with the Dragon Tattoo was faithful but unnecessary. But it looks like Fincher has learnt from his mistake—he's commissioned Flynn to write an entirely new ending for the film to tempt fans of the book into the theater. When can I see it?Gone Girl arrives in theaters in the US and UK on October 3, 2014.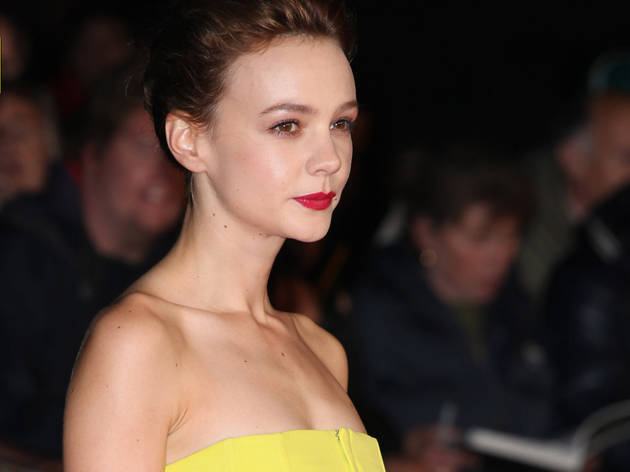 2/10
Britain's best actresses (plus Meryl Streep) star as early feminists. Why is it a contender?This look at early twentieth-century feminism is historical and has something to say (sound familiar?). It will feature Carey Mulligan and Helena Bonham Carter in drab overcoats, while Meryl Streep will do a British accent as pioneer Emmeline Pankhurst. It's hard to see where Suffragette could stumble. Blindfolded, stick a pin in the cast list and you'll stab an Oscar-baiting actor—including Ben Whishaw, Romola Garai and Brendan Gleeson. What's more, the script is by Abi Morgan—the woman who wrote Meryl Streep's Oscar-winning role in The Iron Lady. What could go wrong?The acting and script might be cast-iron, but director Sarah Gavron, not so much. She's relatively untested, with just one feature film, 2007's so-so Brick Lane on her CV. When can I see it?Suffragette arrives in UK cinemas on January 16, 2015.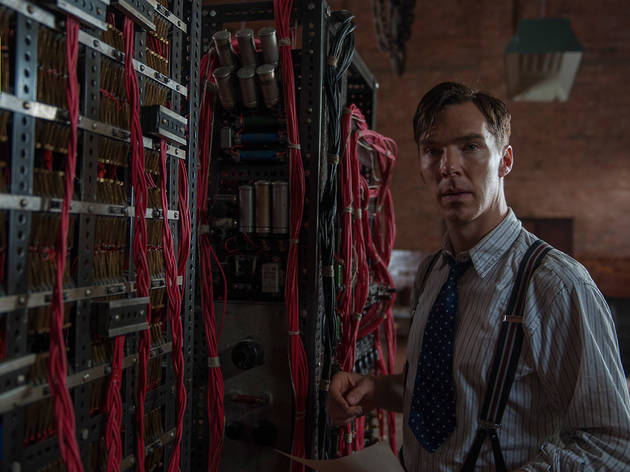 3/10
Benedict Cumberbatch stars as troubled wartime genius Alan Turing in this period biopic. Why is it a contender?Troubled. Genius. Wartime. Go figure. Harvey Weinstein has already paid $7 million for the US rights to this tragic tale of a wartime hero destroyed by prejudice on the back of a script and a promo reel. Also, the word "Cumberbatch" has Hollywood weak at the knees these days: there he was, the cheeky chappy, photobombing U2 on the red carpet at the 2014 Oscars and everybody fell about laughing in awe. What a card. What could go wrong?Could Cumber-fatigue have set in by the time this film comes round? Also, the choice of Norwegian director Morten Tyldum suggests the producers are looking to apply some of the current Nordic screen magic to proceedings. But how well will a foreign director connect with the very British subject matter? When can I see it?Expect it to emerge at the autumn 2014 film festivals, opening in US theaters in late 2014 and early 2015 in the UK.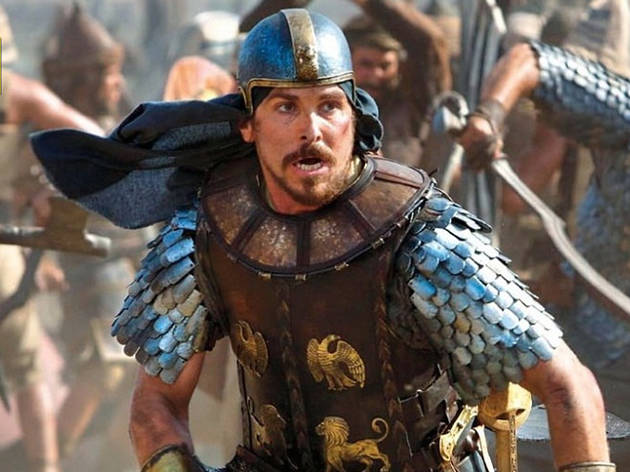 4/10
Ridley Scott gets Biblical with Christian Bale. Why is it a contender?If you've read your movie history, you'll know that Bible-bashing epics have traditionally found favor with the Academy. That hasn't exactly been the case in recent years, but if anyone's able to revive the genre's fortunes, it's Gladiator director Ridley Scott. The fact that this reworking of the whole Moses-and-the-Israelites business features Oscar favourite Bale (as the big man himself) alongside veterans (Sigourney Weaver, Ben Kingsley) and hotly-tipped newcomers (Aaron Paul, Joel Edgerton) can't hurt its chances one bit. What could go wrong?Well, Scott's similarly sandy, sword-'n'-sandally Gladiator follow-up Kingdom of Heaven wasn't exactly a smash hit, and come to think of it neither were his last two movies, Prometheus or The Counselor. But our Ridley's been counted out before, and he's always come back firing on all cylinders. When can I see it?Exodus escapes into theaters on December 12, 2014 in the US, before a timely Boxing Day release in the UK.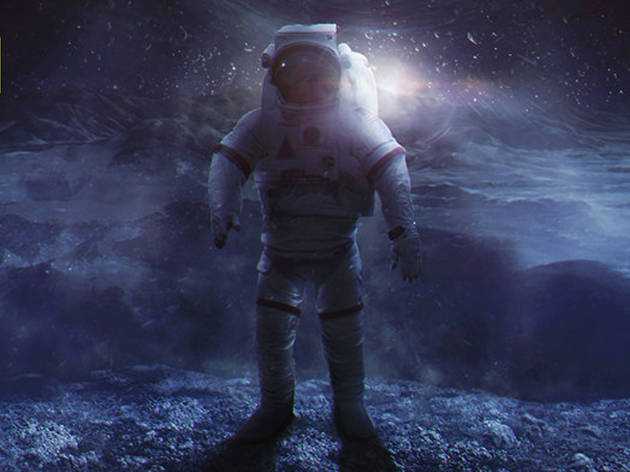 5/10
Christopher Nolan's closely guarded sci-fi flick has something to do with wormholes (probably). Why is it a contender?Following the success of Gravity, science fiction is officially respectable—and if anyone's going to inject the genre with the right combination of gravitas and thrills to win over multiplex audiences and Oscar voters, it's got to be Dark Knight director Nolan. The headline cast includes this year's Best Actor winner, Matthew McConaughey, alongside equally awards-worthy types like Anne Hathaway, Jessica Chastain, Michael Caine, Ellen Burstyn and Casey Affleck. Talk about star power. What could go wrong?Nolan's films may make megabucks, and Inception did garner itself a Best Picture nomination. But is his work just a little too chilly and unlovable to take the top prize? When can I see it?Interstellar touches down in both the US and UK on November 7, 2014.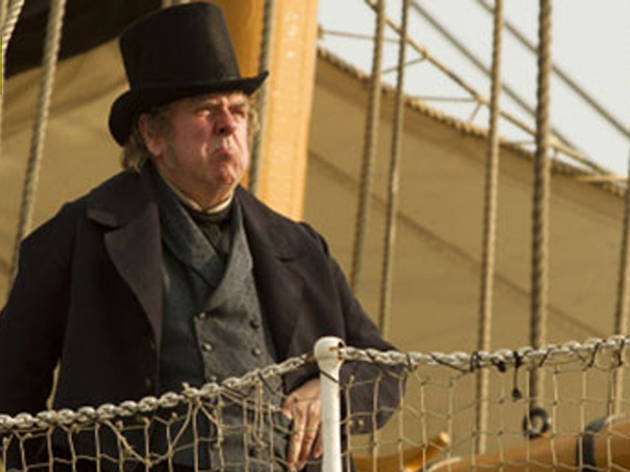 6/10
British director Mike Leigh tackles the life and talent of the nineteenth-century painter J. M. W. Turner. Why is it a contender?Mike Leigh is much liked by Oscar voters. Each of the writer-director's last three films—Another Year, Happy-Go-Lucky, Vera Drake—won Leigh a nomination for his screenplay (and Vera Drake landed him a directing nod too). Now he's back working with his long-term collaborator, the wonderful hangdog actor Timothy Spall (Secrets & Lies, All or Nothing) for this long-cherished passion project about the life of an artist. It's likely that the film's period setting and real-life subject matter will inspire more heated interest in Leigh's work than usual, and film lovers hold Leigh's last period venture, Topsy-Turvy, close to their hearts. What could go wrong?There's always the possibility that Leigh struggles to convert his own interest in Turner into excitement on the part of the audience. Also, capturing the essence of creativity on screen is notoriously difficult. Could this story simply seem too distant in terms of time and place? When can I see it?Expect a world premiere at the Cannes Film Festival in May 2014 before a cinema release in the autumn.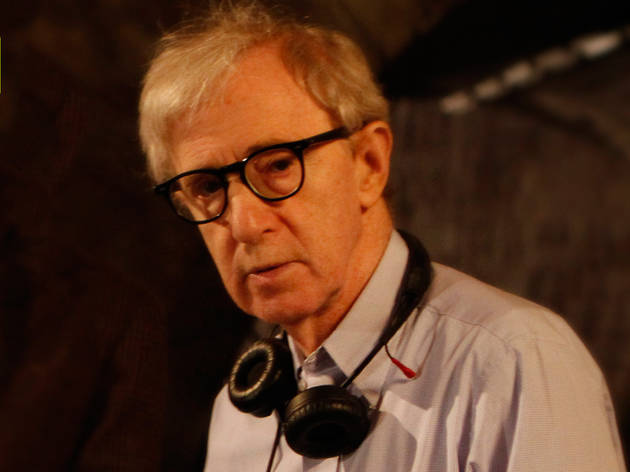 7/10
Woody Allen returns to mid-twentieth-century France for this period piece with Emma Stone and Colin Firth. Why is it a contender?Woody Allen's last Oscar win was in 2012, for his screenplay for Midnight in Paris, and his new film sounds like it might occupy similar territory: foreign, rarefied, romantic. Also, the Academy gave Cate Blanchett the Best Actress prize in 2014 for her win in his Blue Jasmine. Allen's films certainly make Oscar voters take notice. What could go wrong?Allen's films have been patchy in recent years. Who knows whether Magic in the Moonlight will be more of a Blue Jasmine or Cassandra's Dream? Also, recent gossip and rumours surrounding the 78-year-old writer-director's private life may have harmed his standing among his Hollywood peers. When can I see it?It's likely to premiere at Cannes in May 2014 and come to theaters later in 2014.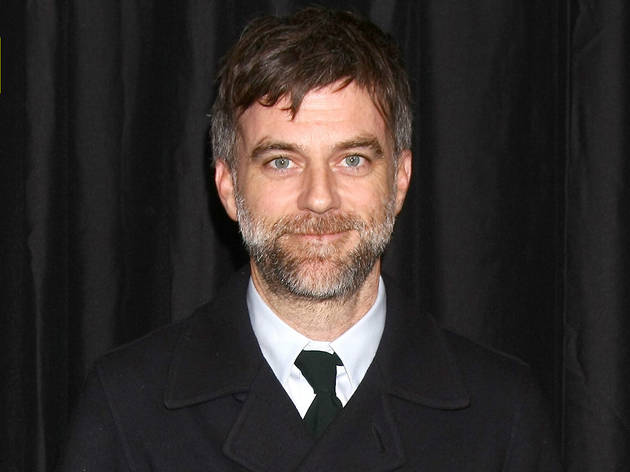 8/10
Paul Thomas Anderson chills out (a bit) with a cosmic, comic crime thriller. Why is it a contender?Writer-director Anderson's last two films—There Will Be Blood and The Master—have both been showered with nominations, but notably fewer wins. Still, his latest—adapted from the novel by Thomas Pynchon—looks to be more audience-friendly than either. It's the tale of a private dick, played by Joaquin Phoenix, whose search for his missing ex brings him into contact with various oddball LA lowlifes, including but not limited to Josh Brolin, Owen Wilson, Reese Witherspoon, Benicio del Toro and, um, Martin Short. What could go wrong?In terms of quality, almost nothing: we'll eat our own shoes if this isn't a beautiful, bewitching, thrillingly entertaining ramble. In Oscar terms, though, it could be a trickier proposition: Anderson makes the kind of films the Academy loves to nominate, because it makes them look smart. But they rarely win. When can I see it?Inherent Vice has a US release date of December 12, 2014. It's also likely to play at one of the big festivals, so watch this space.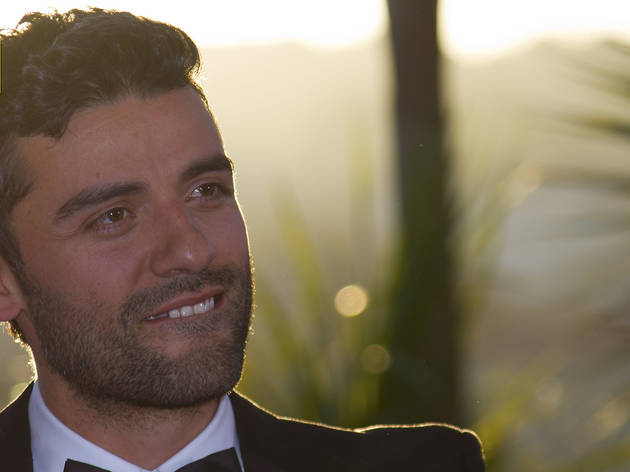 9/10
Think American Hustle with added bite. Why is it a contender?Writer-director J.C. Chandor's last film, ocean-going drama All Is Lost, starring Robert Redford, didn't get the Oscar love many were predicting, but this new movie—about the troubles faced by an immigrant family in New York in 1981, one of the most statistically criminal years in that city's history—seems to tick all the right boxes. Expect a combination of outrageous costumes, hard politics and awards-baiting melodrama, with towering performances by the likes of Oscar Isaac, Jessica Chastain, David Oyelowo and Albert Brooks. What could go wrong?New York in the early '80s was a tough, unforgiving place, so the end result could prove too grim and downbeat for Oscar voters. Also, don't discount the possibility that it simply might not be very good: All Is Lost may have been a rock-solid drama and his debut Margin Call was intriguing—but Chandor has by no means proven himself yet. When can I see it?"The fourth quarter of 2014" according to distributors Participant Media—so right in the middle of the Oscar scrum. But expect it to surface first at one of the major autumn festivals.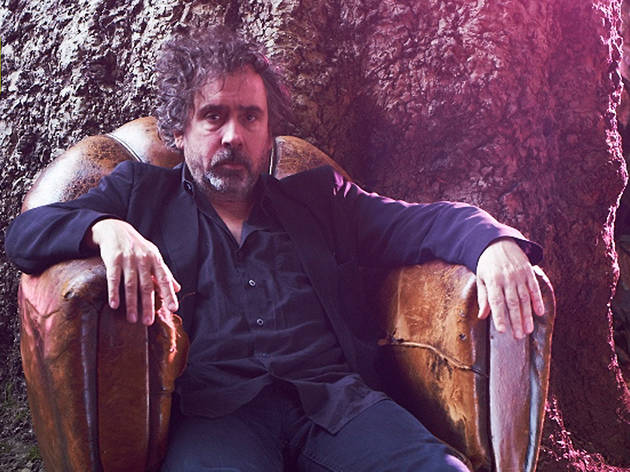 10/10
Tim Burton gets dramatic (and less creepy) with Amy Adams. Why is it a contender?We're seriously interested in what Tim Burton will come up with in this drama starring Amy Adams and Christoph Waltz as real-life husband-and-wife artists Walter and Margaret Keane. This is Burton casting off his kooky, spooky shtick to tell a story of marital strife. Walter was famous in the 1950s for painting kitschy pictures of big-eyed kids. But, in a heated divorce battle, his wife Margaret alleged she was the artist. The trial climaxed with the judge ordering a paint-off in the courtroom, challenging each to paint a picture. Adams (five-times nominated) and Waltz (two-times winner) are both Oscar darlings, so you wouldn't bet against them in the acting categories. What could go wrong?Burton's form isn't exactly what you'd call consistent, and he's not an Oscar favorite, with just two animated film nominations under his belt (for Frankenweenie and The Corpse Bride). Still, Big Eyes has Oscar hoover Harvey Weinstein himself pulling the strings in the shadows, so it's one to keep an eye on. When can I see it?Big Eyes is likely to arrive in theaters in late 2014 or early 2015.