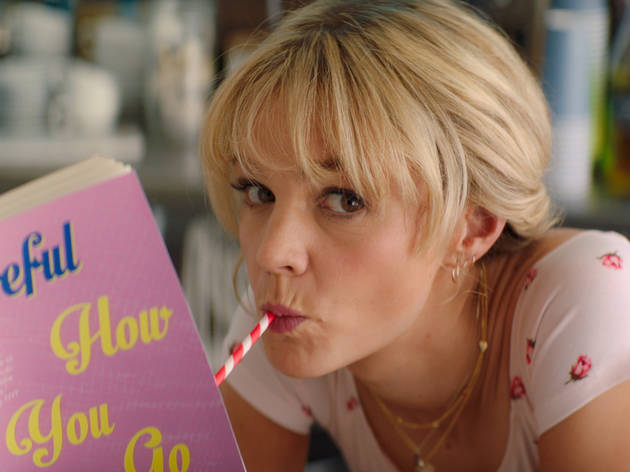 Oscars 2021: What will win and what was cruelly overlooked?
Our predictions for Sunday's Academy Awards
The all-new Oscars kick off on Sunday afternoon, LA time, with a hybrid physical-virtual-who-knows-quite-what event that will hopefully combine all the highlights of this unusual awards season to date: razzmatazz, powerful speeches, the odd tech mishap to remind us that, no, it doesn't just happen to us, and Minari's Yuh-Jung Youn unleashing another brilliantly insulting acceptance speech.
Ignore any naysaying online – it's a truly high-quality field this year. Shorn of a few studio movies that were pushed back during the pandemic and that might otherwise have been hogged the limelight, a little more room has been made for smaller films to gatecrash the party. It's given the field a slight alternative edge that we're 100 percent here for. But who will win – and which gems were overlooked this year?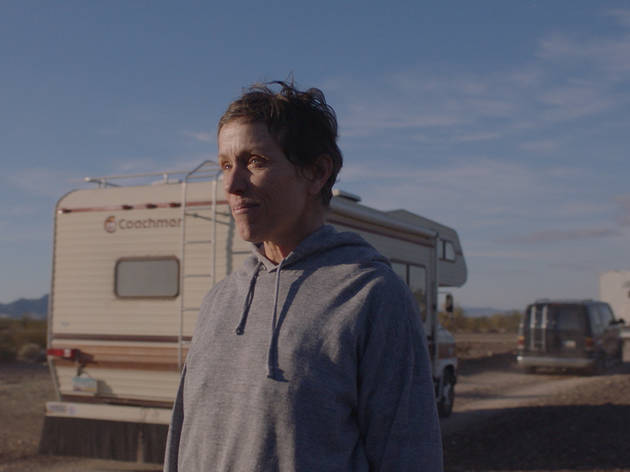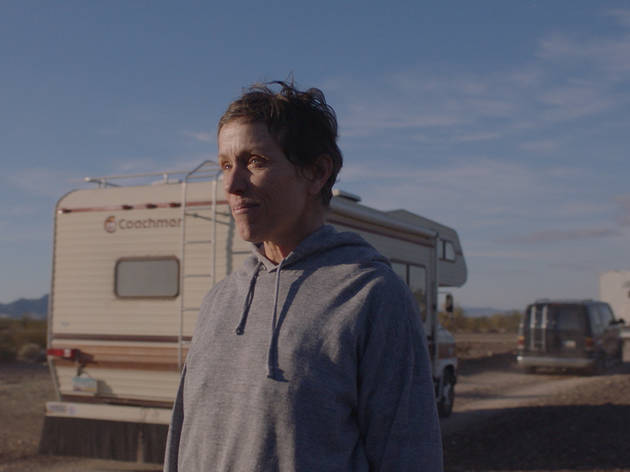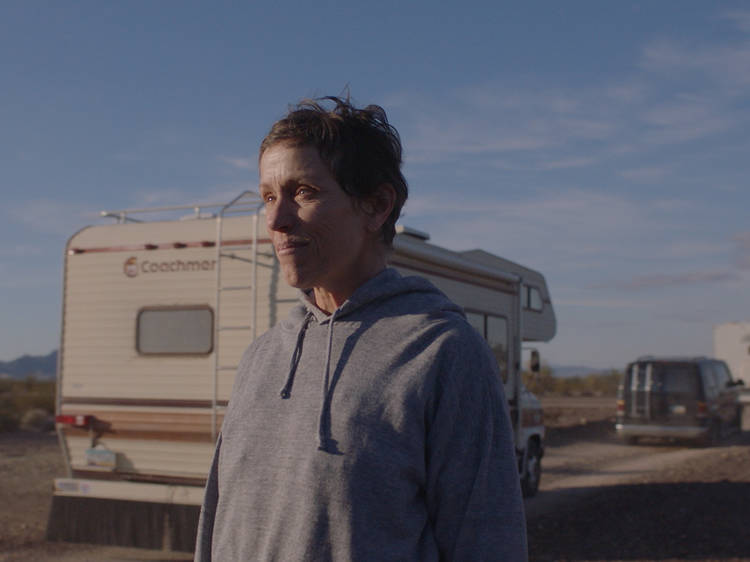 Photograph: Courtesy of Searchlight Pictures
Will win: Nomadland
Surely, the only question is where to keep the Oscar in an RV as tightly-packed as Nomadland's Vanguard, because surely only an unfortunate envelope mishap will deprive Chloé Zhao's elegy to the nomadic community of a Best Picture win. Frances McDormand's wheels are already packed with a Golden Globe, as well as PGA, DGA and BAFTA awards in this category. Short of a major upset, the big one will surely follow.
Shoulda been a contender: First Cow

No beef with the majestic Nomadland, but it's a real shame that Kelly Reichardt's First Cow didn't feature in the conversation this year. This sublime ode to besties braving the wild deserved more.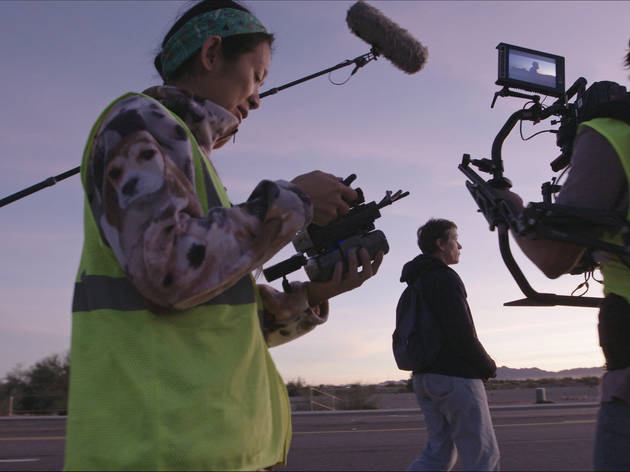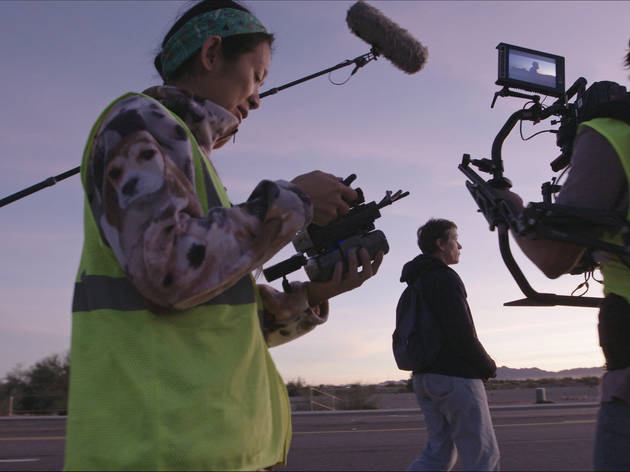 Photograph: Courtesy of Searchlight Pictures
Will win: Chloé Zhao (Nomadland)
The winner of the Director's Guild Awards has gone on to win Best Director at the Oscars six of the last seven years. Which points pretty firmly to a win for Nomadland's Chloé Zhao. Aside from (somehow) being the very first woman of colour to be nominated for an Oscar in the category, she's been embraced by film festivals and awards voters alike since her film first debuted at Venice last year.

Shoulda been a contender: Regina King (One Night in Miami)

Again, Zhao would make a worthy winner, but it's surprising that Regina King missed out here for her zeitgeist-capturing One Night in Miami. Capturing four people in a room and making it as compelling as she does takes canny blocking, nimble editing and a director who can draw the very best from her actors. King managed all of that – and more.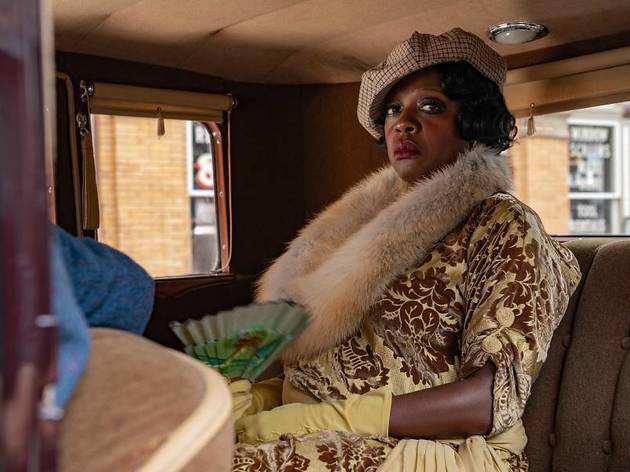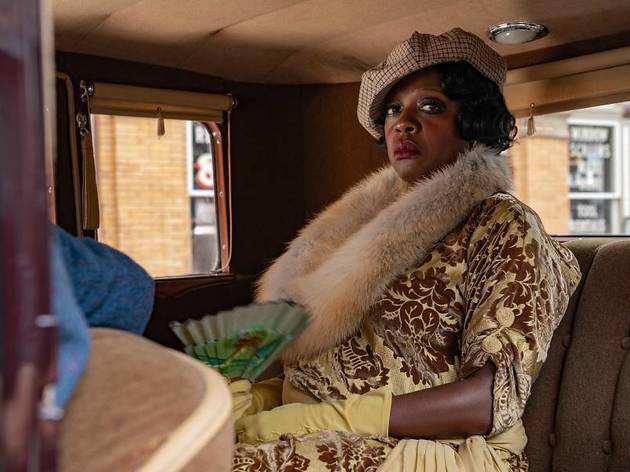 Photograph: David Lee/NETFLIX
Will win: Frances McDormand (Nomadland)

The most hotly contested category. Our hunch is that BAFTA-winner Frances McDormand will notch up her third statuette and get to within one of Katharine Hepburn's record. If the night doesn't go Nomadland's way in the way we'd expect, look out for Viola Davis for her force-of-nature jazz singer Ma Rainey (pictured). Heck, Carey Mulligan might grab it for Promising Young Woman. It's a nailbiter.
Shoulda been a contender: Morfydd Clark (Saint Maud)

Saint Maud was never close to Academy members' radar – horror is not a genre the Oscars has much time for, bar the odd The Silence of the Lambs and Get Out – which means they slept on Morfydd Clark's remarkable depiction of terrifying religious zeal cloaked in a veneer of sheepish timidity. It was Mia Farrow in Rosemary's Baby for a new generation.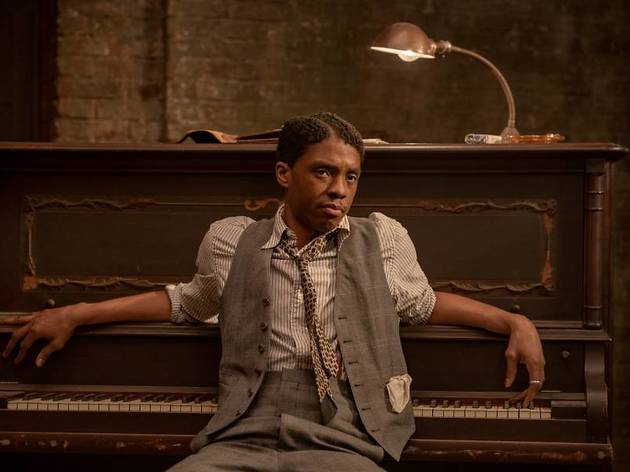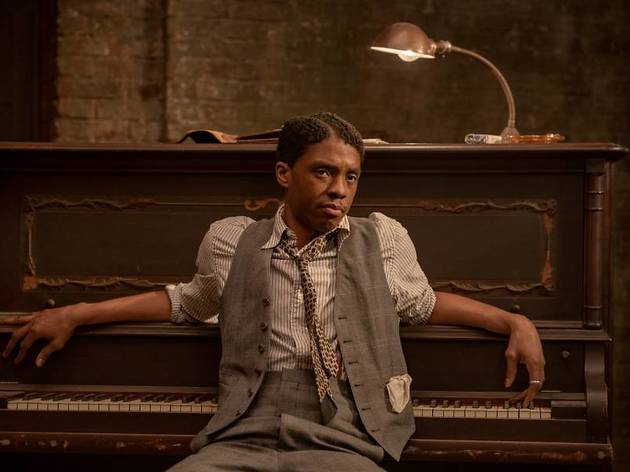 Photograph: David Lee/NETFLIX
Will win: Chadwick Boseman (Ma Rainey's Black Bottom)

Popularity, emotion and the stats all point to a win for the late Chadwick Boseman for his 1000-volt turn in Ma Rainey's Black Bottom. Members of the Screen Actors Guild (SAG) represent the Academy's biggest voting block and their pick of Best Actor has won the Oscar all but one of the past 17 years. Boseman won the SAG award this year and his name is likely to join those of Peter Finch (for Network) and Heath Ledger (The Dark Knight) on the short list of posthumous winners. Although on the outside but closing as quickly as he can produce awesome viral videos is the also hugely popular Anthony Hopkins, whose performance in The Father would make an equally worthy winner.

Shoulda been a contender: Mads Mikkelsen (Another Round)

Thomas Vinterberg describes Mads Mikkelsen as 'the heart and soul' of Another Round. We thought he would have rated a nod here – playing drunk convincingly is incredibly hard – but the Academy does like to ringfence international films (see also: Parasite).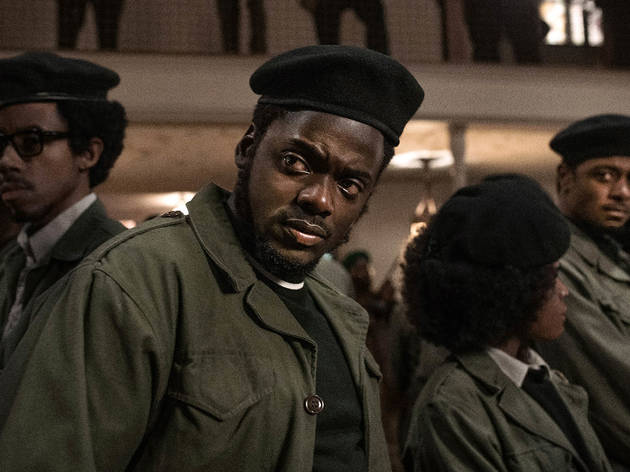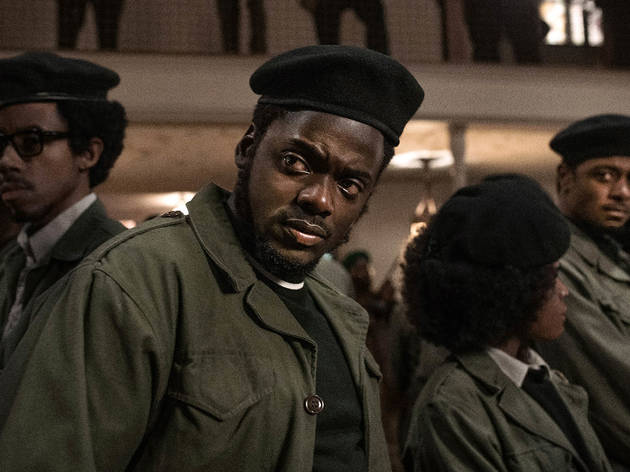 Photograph: Glen Wilson
Will win: Daniel Kaluuya (Judas and the Black Messiah)

The closest thing to the night's dead cert is Daniel Kaluuya for his blazing, politically-of-the-moment performance as Black Panther organiser Fred Hampton in Judas and the Black Messiah. It's one long highlight reel that sees the Londoner mastering Hampton's Chicago accent, passionate speeches and distinctive cadence, and capturing his complexities and contradictions, it's the full package.
Shoulda been a contender: Delroy Lindo (Da 5 Bloods)

One genre the Academy shuns even more regularly than horror is comedy. Which is an annual disappointment but especially so in a year where those actors who have made us laugh automatically deserve an award. Give it up, then, for JK Simmons's coked-up family man in the flat-out terrific Palm Springs and Jamie Dornan's lovestruck, power-ballad-singing henchman in Barb & Star Go To Vista Del Mar. Even more unfortunate to miss out was the hotly tipped Delroy Lindo, whose comeback turn in Da 5 Bloods somehow slipped from the conversation.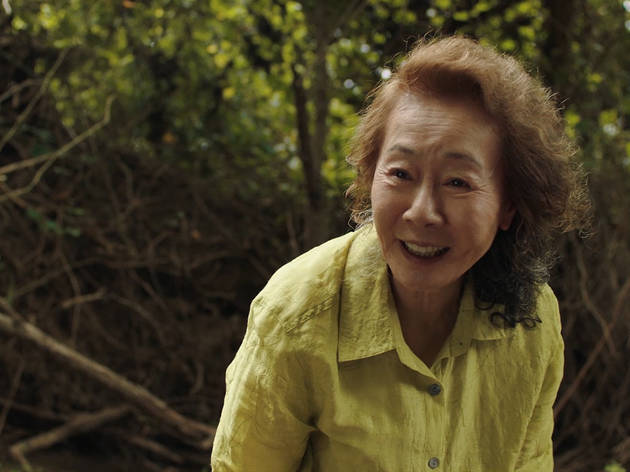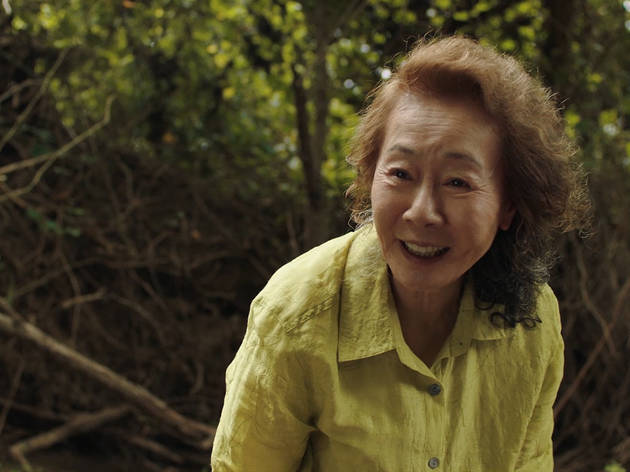 Photograph: Courtesy of A24
Will win: Yuh-Jung Youn (Minari)
Minari is a film full of breakout performances, with Steven Yeun finally catapulted onto the A-list, Alan Kim a whisker away from becoming one of the Oscars' youngest ever nominees, and Will Patton reminding everyone of just how great he is. Yeun's perfectly modulated performance looks like a long shot in the Best Actor category but Yuh-Jung Youn, his co-star and Minari's scene-stealing supergran, is the hot favourite here. Her sick BAFTAs speech burn ('the British people… [are] known as very snobbish people') will hopefully get the follow-up we all deserve.

Shoulda been a contender: Kate Winslet (Ammonite)

The Oscars didn't go for Ammonite, despite its swells of tumultuous emotions and the presence of the actress most likely to one day match Meryl Streep's record of a bazillion nominations, Saoirse Ronan. But Kate Winslet, another Academy Award regular, is the standout in this chilly but mesmerising tale of forbidden love on England's Jurassic coast. 'It's Winslet's most fascinating performance in a long time,' says Time Out's review. Which is high praise.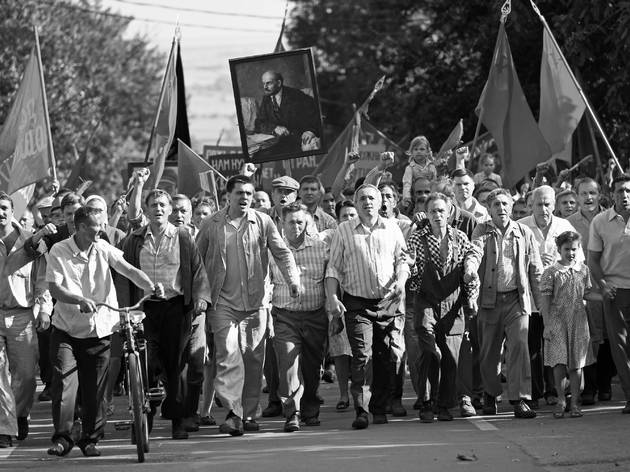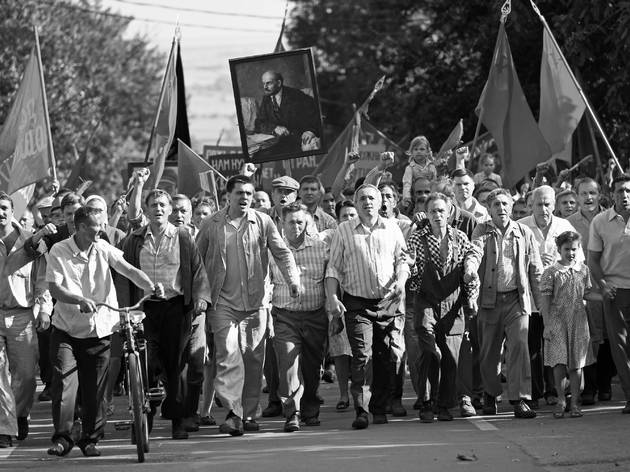 Photograph: Sasha Gusov
Will win: Another Round

It's another year in which this category is all gold (see also: 2018). Quo Vadis, Aida? is stellar, while the equally hard-hitting Collective is up for Best Doc too, which speaks loudly of its quality. But Thomas Vinterberg's surprise Best Director nomination shows the esteem in which both he and his alco-hell drama Another Round are held in these parts. He's unlikely to win that award but should probably prepare a speech for this one. And if Another Round does win, it will be one of the night's most emotional moments: Vinterberg lost his daughter in the lead-up to making the film and dedicated it to her.

Shoulda been a contender: Dear Comrades!

Russia's Oscar long-listed entry (pictured) didn't make the final cut but it definitely deserved to. With eerie parallels to Quo Vadis, Aida? (perhaps one massacre was all the voters could stomach), this retelling of a lesser-known Soviet atrocity perpetrated on its own people is, again, captured through the eyes of a mother. Here, director Andrei Konchalovsky cuts through a slather of bourgeois hypocrisy to show a communist true believer losing her faith before our eyes. Would easily win for Sarkiest Title, too.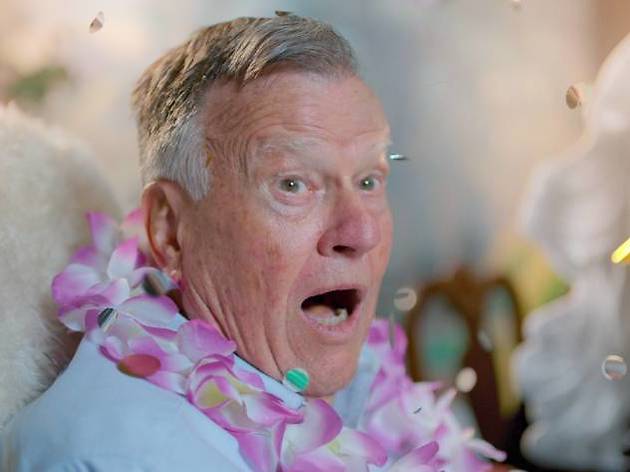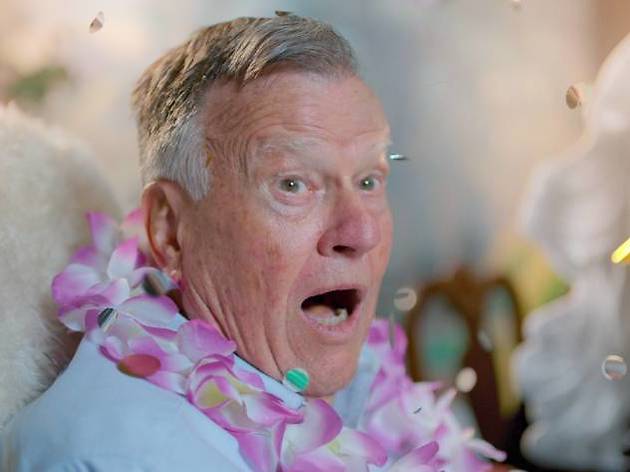 Photograph: Kirsten Johnson/Netflix
Will win: My Octopus Teacher

Who could have predicted that the weirdest year in Oscars history would field an eight-limbed mollusc as a front runner? But here we are, marinating in the feelgood vibes of Netflix's My Octopus Teacher. It'd be an unusual winning, not least because the Academy still seems to be warming up to the idea of dishing out gongs as well as nominations to the streaming platforms, but it does have what they like to call 'heat'. Everyone is swooning for this gentlest of underwater adventures and what it says about being human (and octopus).
Shoulda been a contender: Dick Johnson is Dead

If you were looking for emotional wallop this year, Kirsten Johnson's love letter to her dad with dementia (pictured) was where to look. A meta fusion of darkly hilarious dramatisations and gentle reflections, it's about a woman preemptively facing her grief and averting her eyes from it all at once.