As a non-native, when you think of Los Angeles you picture palm trees, awards and celebrities, going about their lives just like us normal folk. As one of the most-filmed places in the world, the city already feels kind of familiar to most of us (Nakatomi Plaza does actually exist). But beyond that, L.A. has a thriving culture of food, art, theater and, of course, cinema, proving that its beauty goes well beyond what we think we know.
The city's love affair with the movies has a fascinating history, to say the least. On May 16, 1929, the first Academy Awards ceremony was held at the Hollywood Roosevelt Hotel. A far cry from the major events we all know, it was a dinner party for around 250 people, cost $5 to attend and lasted 15 minutes. As we edge closer to this year's spectacle, and both Warner Bros. and the Hollywood Sign celebrate their centenaries this year, there's no better time to visit a city so heavily influenced by its cinematic past.
From spotting your favorite film locations (like the Blade Runner staircase) to eating like an actual Oscar winner, this weekend-long itinerary is a must for feeling like a bona fide movie star.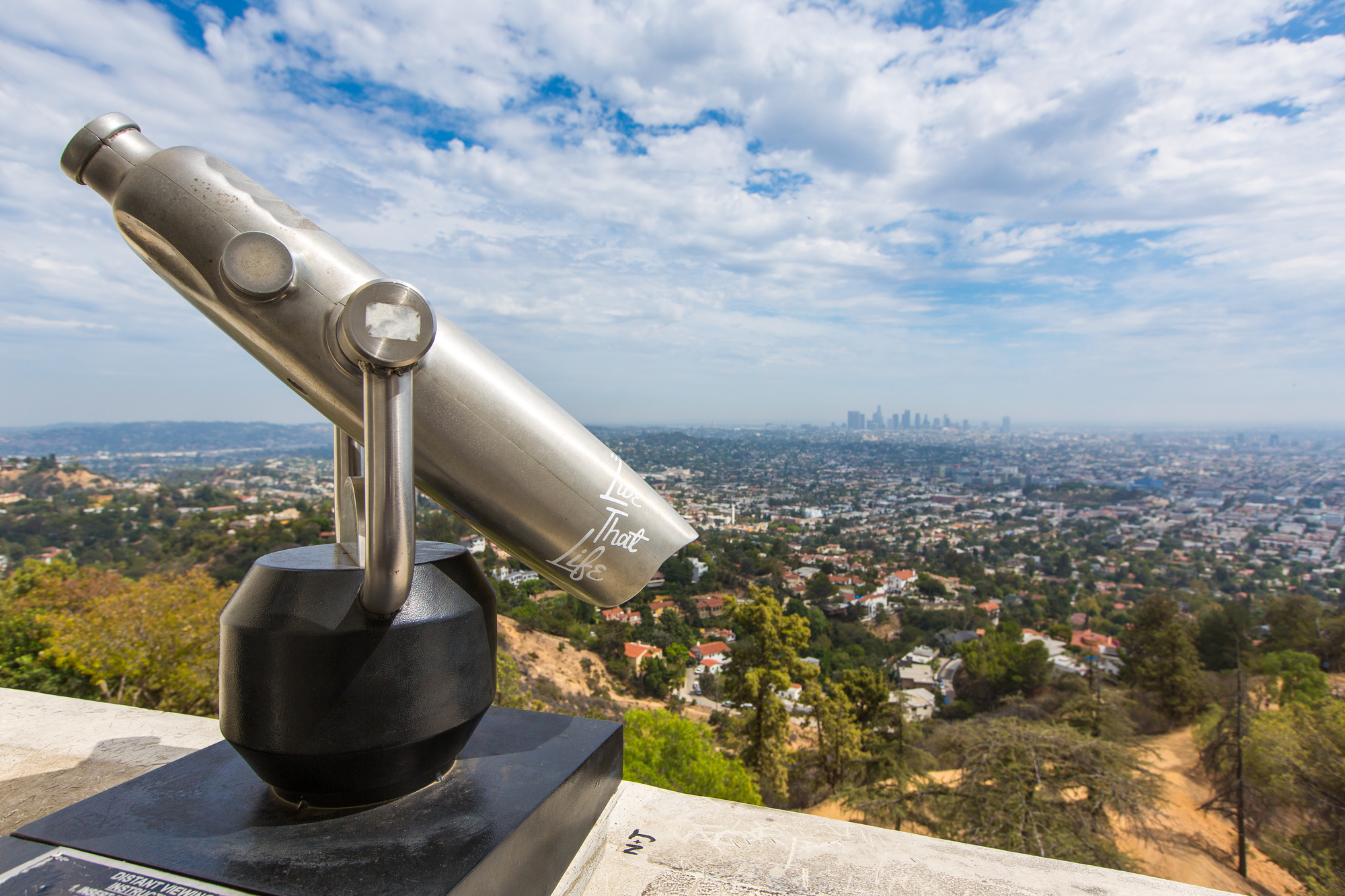 How to arrive
LAX will most likely be your go-to, but regional travelers may well find Hollywood Burbank more accessible, given its smaller size, fewer crowds and prime location by the studios, just over the hill from Hollywood. If you're landing at the former, LAX is nearby for coastal and Westside destinations, so it's easy to hop in a cab and get to your hotel. If you're going straight to DTLA, you can hop aboard a FlyAway bus.
Where to stay
Hotels in Los Angeles are not cheap, so let's get that straight from the offset. But you're living like a movie star, baby. So in this guide, we're going to have you staying at the Tommie, which is practically on the Walk of Fame. While the Walk itself is hit-and-miss, this hotel puts you on the same block as some of the hottest restaurants and bars in the whole city right now. After this, you'll be heading to the Biltmore in DTLA, which you'll definitely recognize from a couple of well-known movies.
Friday: That downtown feeling
You may think the skyscrapers of DTLA resemble something closer to New York than Los Angeles, but for a city of film sets this neighborhood has provided a brilliant backdrop for moviemakers looking to shoot on home turf.
Not sure what you're hungry for? Grand Central Market will sort you right out. Not only was this the location for Mia and Sebastian's dinner in La La Land–and the funicular, Angels Flight is right opposite–but it's home to some of Los Angeles's top food vendors. Notable spots include Ramen Hood for vegan ramen, Tacos Tumbras a Toma for mouthwatering carnitas or PBJ.LA which serves every kind of peanut butter and jelly you can think of.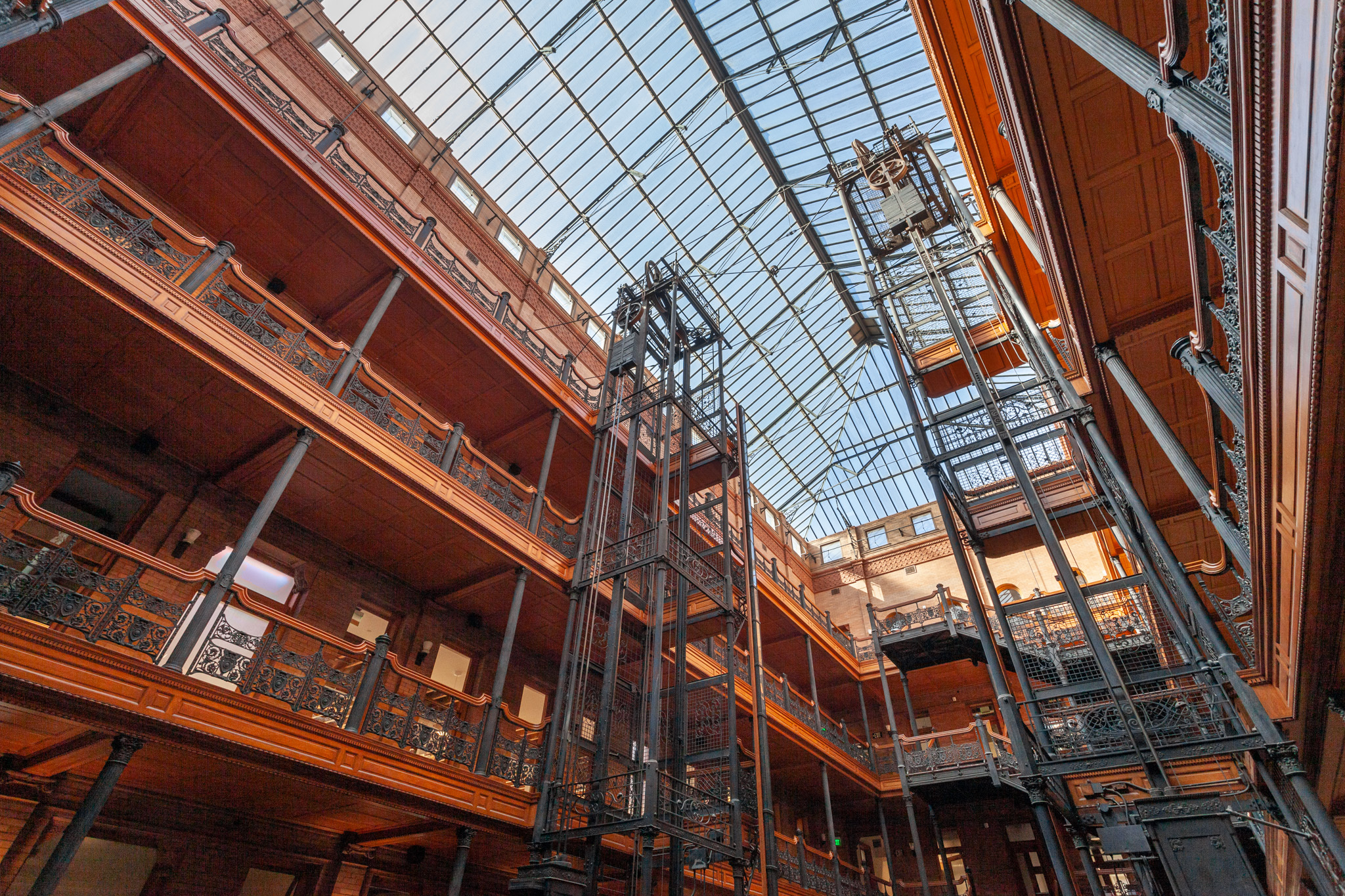 Stretch your legs with LA Walking Tours, who'll give you insider knowledge on historical cinematic locations, including the city's first theater, the Million Dollar Theater, the Bradbury Building (of Blade Runner fame) and the former Warner Bros. Downtown Theatre. You'll also pop into the Biltmore, where you happen to be staying, which acted as a backdrop to a final showdown, resulting in a ballroom being destroyed, in the little-known film Ghostbusters. If you want to go even deeper into DTLA history, the Los Angeles Conservancy offers more than a half-dozen architectural tours of the area.
Dinner at nearby Cicada is a must for movie lovers, but it's worth noting that it's only open on cabaret nights (usually on a Saturday). The venue has a long cabaret and film history, popping up in Don't Worry Darling's nightclub scenes, in the pre-premiere dinner scene of The Artist, and it's where Vivien struggles to use the correct fork in Pretty Woman. Don't worry, it's not as fancy as the movie makes it out to be, and the menu is a lot more manageable with its Italian-style cuisine.
If you're still not tired, a digestif at the Gallery Bar and Cognac Room in the Biltmore will have you settling down for a comfortable night's sleep just like a hotshot producer.
Saturday: It's all about Hollywood
There's nothing to wake you up quite like Sunset Ranch's horseback ride up to the Hollywood Sign. Enjoy an hour or two-hour trek along your choice of the Mulholland Trail or Mt. Hollywood Trail, giving you unparalleled views of the city.
It's also a short distance from Griffith Observatory, which is kind of a star in its own right, thanks to Rebel Without a Cause, which led to a bust of James Dean being built outside the venue. Cameo appearances include Terminator, La La Land and, most notably, Charlie's Angels: Full Throttle, which is what you're really here for. Wander around the exterior to soak up vast panoramic views of the city, or head inside for a lesson in stargazing and astronomy.
Back down the hill, you'll want to make sure you've secured a reservation for Musso & Frank, the first restaurant to be given a star on the Hollywood Walk of Fame. Used as a filming location for heaps of movies (just look it up, there are too many to list), the century-old restaurant was frequented by everyone from Orson Welles to Marilyn Monroe. Settle into one of the brown leather booths and get ready for some serious celeb-spotting—modern-day patrons include George Clooney and Keith Richards.
Round off a day of Hollywood magic with an after-dinner film. If you want to see where the present-day ceremony takes place, you've got the Dolby Theater, which has columns covered with all of the previous best picture winners. But we'd recommend heading to a slightly more interesting locale, the legendary Chinese Theatre. In a previous life, it hosted the Oscars in 1944, 1945 and 1946. Nowadays, it's a bit of a tourist trap on the outside, but weave your way through the GoPros and you'll be rewarded with high ceilings gilded with golden illustrations, tiers of plush red velvet seating and top-of-the-range technology for the ultimate film-viewing experience.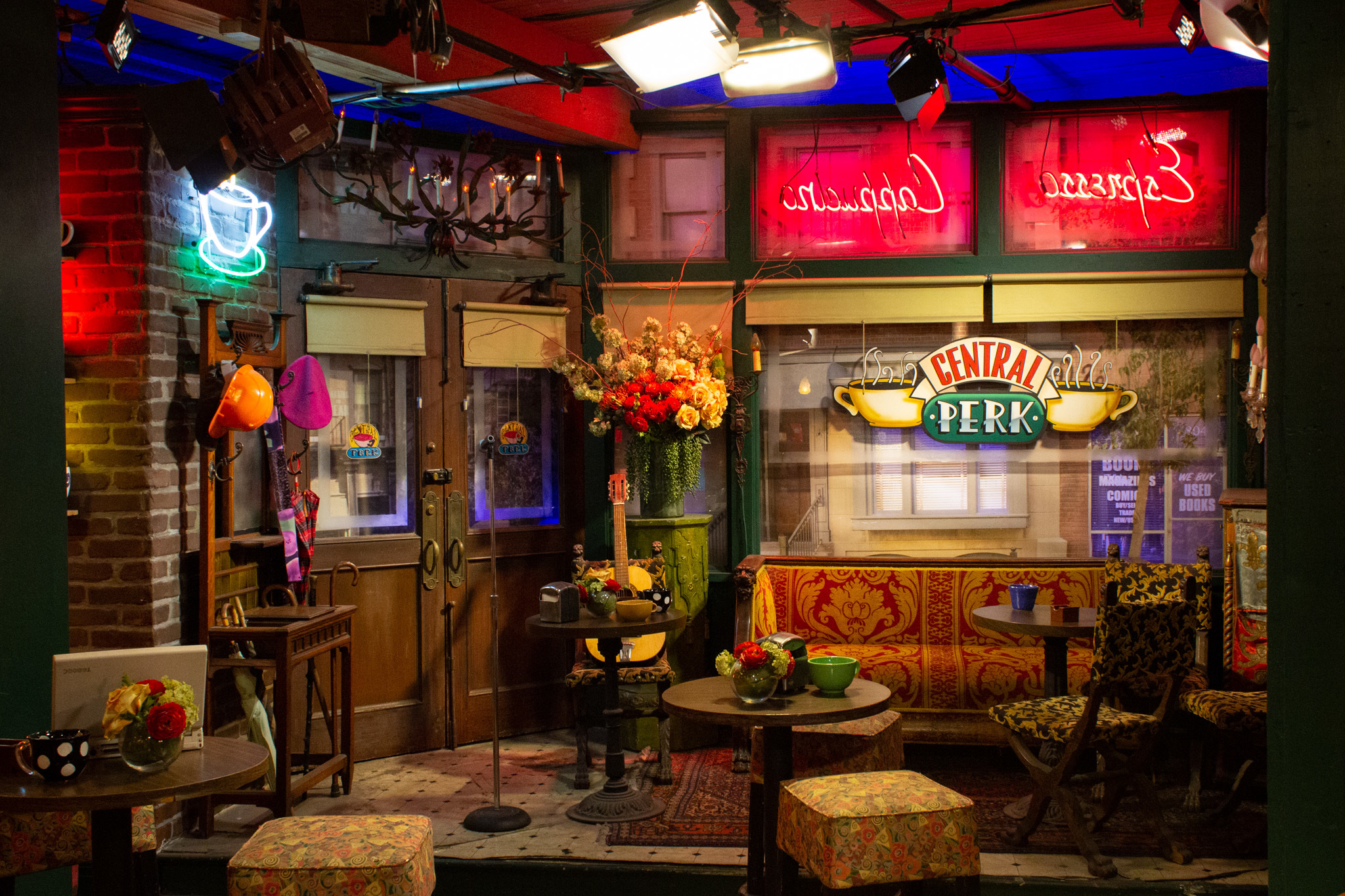 Sunday: Go behind the scenes
If you've only got time for one studio tour, make it Warner Bros Studio. Free from the 3-D frills of Universal Studios and more action-packed than Sony Pictures, it'll have you walking through backlots, playing around with interactive sound stages and glancing into actual working production studios.
Apparently, holding an Academy Award that's already been used is bad luck, so eschew the one on the studio tour and instead hold your own fresh, new one in a dedicated ceremony experience at the Academy Museum. Also on offer is a constantly-rotating selection of movie memorabilia, with current exhibits on the making of The Godfather, complete with props, costumes and audition tapes, and a John Waters retrospective coming up.
Want to learn Wolfgang Puck's Oscars catering secrets? Well, you might not be invited to the awards ceremony, but you can get a taste of Puck's handiwork at Spago, Beverly Hills. It's pricey, but you're a star for the weekend, so screw it.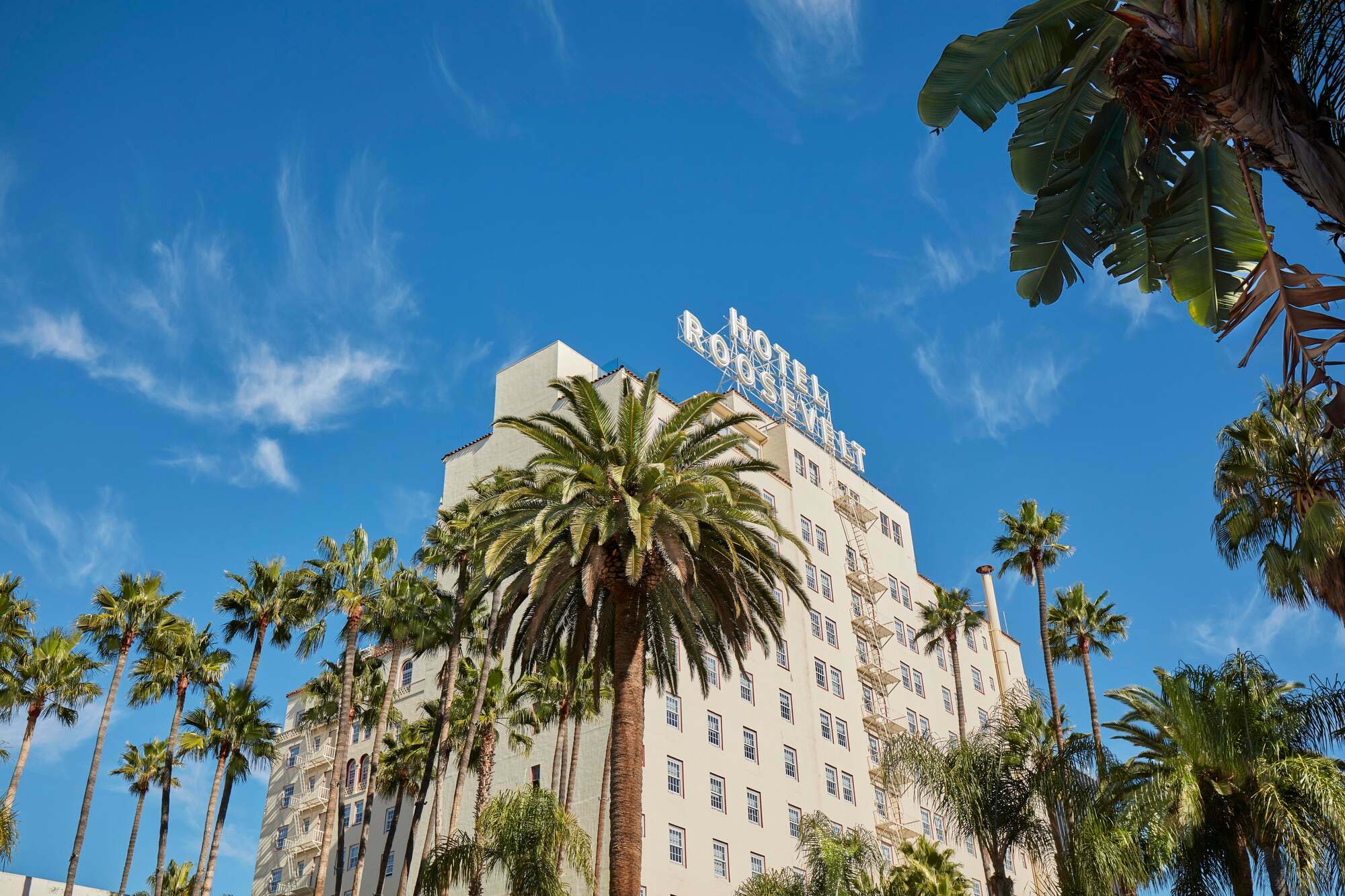 The perfect way to round off a classic L.A. film trip is with a cocktail at the Spare Room, housed inside the Hollywood Roosevelt. It was the first venue to host the Oscars and still exudes a lot of that Old Hollywood glam. In the entryway, you'll find a mirror from the suite Marilyn Monroe lived in during her two years there, while the Tropicana Pool was the site of her first-ever ad. Other past guests include Clark Gable, F Scott Fitzgerald and Montgomery Clift, who allegedly haunts the hotel with Marilyn, if you believe in that stuff.
Time Out visited Los Angeles on an organized press trip with the Los Angeles Tourism & Convention Board. We received complimentary access to the Hollywood Sign, the Tommie, Grand Central Market, LA Walking Tours, Griffith Observatory, Warner Bros. Studio, Academy Museum of Motion Pictures and Hollywood Roosevelt. For information on our policies around editorial independence, reviews and recommendations, see our editorial guidelines.