Screen at theWit | Luxury theater review
If you've got the dough, this is the place to go.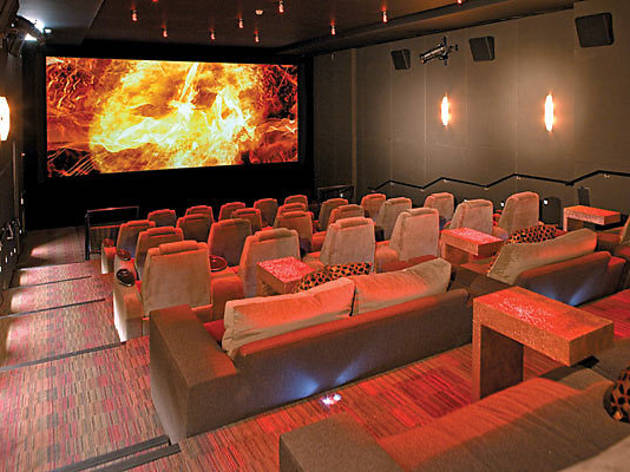 While reclining so far in my plush chair that my body is practically parallel to the ceiling, I almost forget that most moviegoing is a nightmarish navigation of seats unfit for prisoners, floors stained with nasty-ass fake butter and hormonal tweens sucking face three rows back. But Screen, the miniature movie theater on the fourth floor of theWit hotel, is so comfortable it's like home—if home were a McMansion in Barrington. Screen's screen is 10' x 24', and the theater contains a mixture of reclining chairs and comfy sofas, incredible surround sound and made-to-order munchies courtesy of theWit's banquet services. You won't see first-run features here; rather it's BYOB (bring your own Blu-ray disc) or choose from its small library, which includes Dark Knight and Chicago. You can also tune in to TV (I would kill to see Lost here). All this comes at a cost, of course: Prices start at $625 for two hours. If you can pack the place with your mates (it seats up to 40), that's about $15 a head, but once you factor in food and bar, you could easily be talking thousands. In other words: not your average Saturday matinee, but an ideal spot for splurge occasions like Super Bowl Sunday or popping the question (two marriage proposals so far). 201 N State St (312-467-0200, screenatthewit.com).