Summer art-house alternatives for the Chicago cinephile
We offer a guide to under-the-radar film events this season.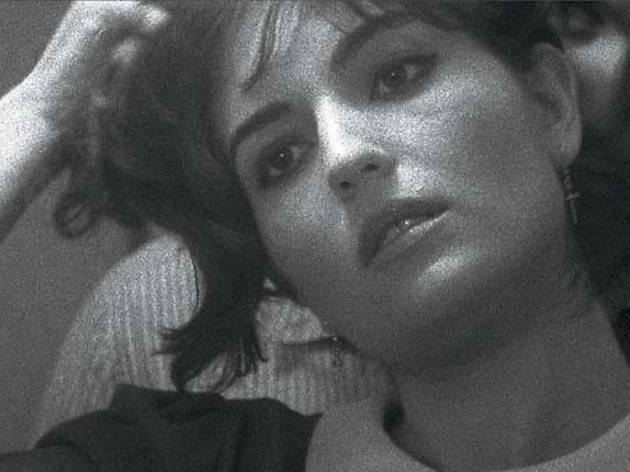 Summer may be known as the season of action and superheroes, but some of the year's best retros and indies surface in the warmer months. We've rounded up a few titles we've seen and liked (or, in the case of the festivals, are simply looking forward to).
Onion City Experimental Film and Video Festival
At Chicago's premier avant-garde film festival, curated by occasional TOC contributor Patrick Friel, new movies by old masters like Ken Jacobs show alongside the work of international upstarts and hometown heroes. Generally held over one weekend, it's the rare fest at which you could conceivably attend every screening. If you're more interested in George Kuchar than George Cukor, it can be as educational as a semester of film school. (June 21–24)
The Color Wheel
In his frequently funny, sneakily poignant indie comedy, writer-director Alex Ross Perry stars as one half of a brother-sister duo bickering its way through a road trip. A highlight of last year's Chicago Underground Film Festival, the movie gets stranger as it goes along, culminating in a transgressive doozy of an ending we wouldn't dream of spoiling. (Late June)
Killer Joe
Following Bug (2006), William Friedkin and Tracy Letts reunite for an inspired adaptation of the latter's darkly comic first play. The basic material is familiar, but Letts's noir scenario goes to extremes: A Texan alpha-twerp (Emile Hirsch) and his father (Thomas Haden Church) plot to kill Mom for the insurance money, hiring Matthew McConaughey's smooth-talking hit man to do the deed. Satisfyingly amoral—and featuring a star-making turn by Juno Temple as Hirsch's character's younger sister—the film arrives with an NC-17 rating. You couldn't cut it and have it remain coherent. (Early August)
Black Harvest Film Festival
Now in its 18th year, this monthlong event offers an eclectic mix of fiction and nonfiction films—all of them related to black history or culture. Though the lineup tends to favor undiscovered talent, it's rare that the programmers don't nab a talked-about title or two. Examples from recent years include Trouble the Water, Black Dynamite and last year's man-behind-the-Muppet crowd-pleaser Being Elmo: A Puppeteer's Journey. (August 3–30)
Noir City: Chicago 4
There are few retrospectives we look forward to more than the Music Box's annual noir roundup, which always shows a few canonical titles (e.g., Nightmare Alley, Brute Force) but is more keen on exploring the genre's seedy underbelly. (Because there's some debate over whether noir is a genre, a series or a cycle—indeed, whether it even exists—that underbelly is huge.) Past revelations have included John H. Auer's The City That Never Sleeps (1953)—narrated by the booming, Godlike voice of Chicago itself—and Blake Edwards's Drive a Crooked Road (1954), in which Mickey Rooney plays a mechanic who gets conned. What'll it be this year? (Begins August 17)
The Imposter
Upending viewer expectations with every reel, Bart Layton's engrossing documentary aims for Capturing the Friedmans–like ambiguity. A teen disappears in San Antonio, Texas, in 1994. Three years later, a man claiming to be the missing boy surfaces…in Spain. The title tells you right off the bat he's not who he says he is; even so, serial impersonator Frédéric Bourdin, interviewed at length, is nothing if not persuasive. With a few meta flourishes, Layton also acknowledges that he, as a filmmaker, has the power to con the audience. (August 27)