100 best things we ate: Bread
Four bread dishes, four steps closer to becoming a bread town.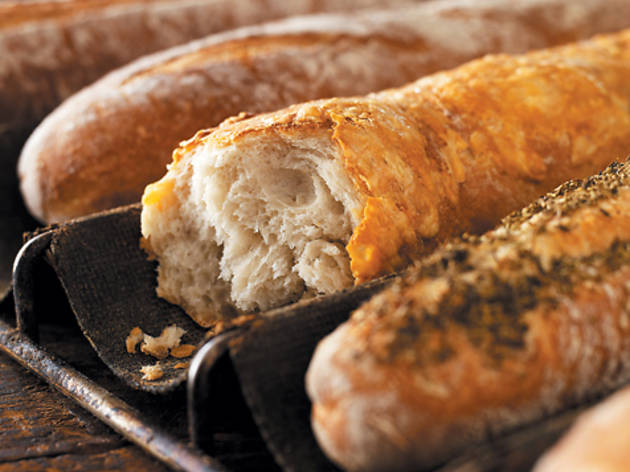 1/4
Photograph: Brendan Lekan; Food Styling: Sheila Styling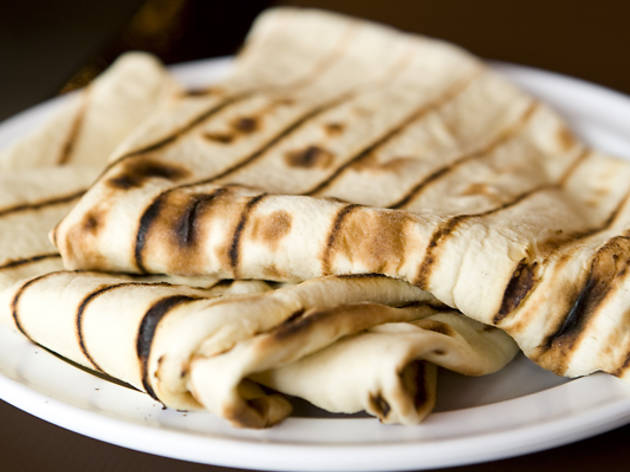 2/4
Photograph: Erica Gannett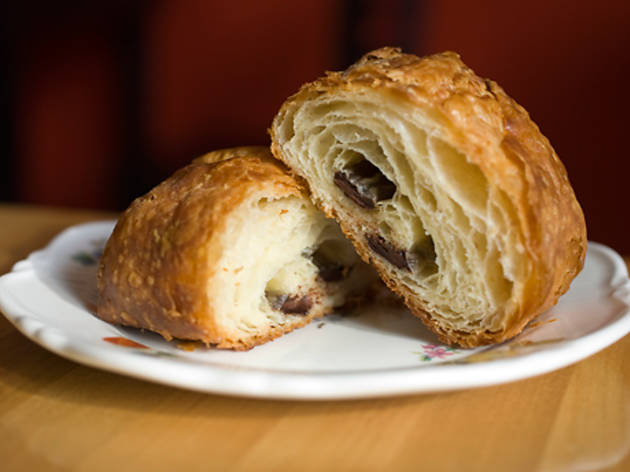 3/4
Photograph: Andrew Nawrocki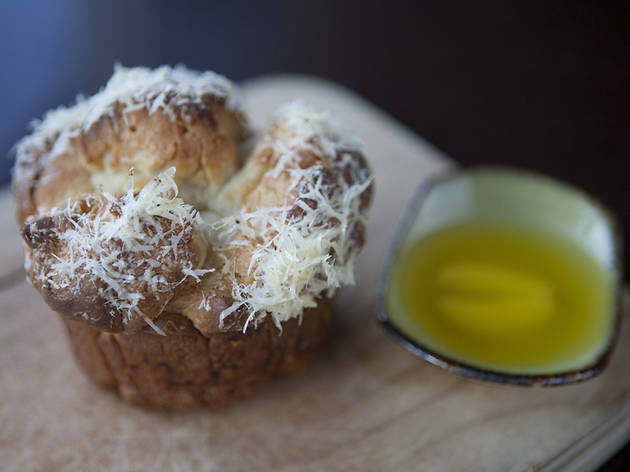 4/4
Photograph: Martha Williams
By

Julia Kramer, Heather Shouse and David Tamarkin
|
ROASTED GARLIC AND PARMESAN CHEESE BAGUETTE AT LA BOULANGERIE
The breads at Vincent Colombet's bakery are so fresh they're often still warm to the touch. Once we took a bite of the baguette baked with whole, sweet garlic cloves, we knew the loaf would disappear before it had a chance to cool.
PITA AT ZAYTUNE
Lots of places make great falafel; few bake their own pita. The fresh, doughy, warm bread at this Bridgeport spot makes all the difference.
CHOCOLATE CROISSANT AT BAKE
One half of the husband-wife team behind this bakery is Eric Estrella, who worked for François Payard in New York. He is responsible for the croissants—plain, ham-and-cheese and, our favorite, chocolate—for which the words buttery and flaky have never resonated so profoundly.
GARLIC BRIOCHE MONKEY BREAD WITH PROSCIUTTO DI PARMA AT HOTCHOCOLATE
Smart eaters find ways to get some of Mindy Segal's pastry in every course at her Bucktown café, and this standout on the appetizers menu is a no-brainer: It's butter and garlic in soft, warm bread form.
Southern | Brunch | Drinks | Burgers, pizza and hot dogs | Small bites | Soups and sandwiches | Fried | Bread | Desserts | Chefs | Quotables | The 101st best thing we ate: slow-cooked farm egg at June | Dish wish list (PDF)