A ranking of all 23 sliders at Henry's Swing Club
The new River North bar serves 23 sliders. We tried all of them—in one sitting—to determine the best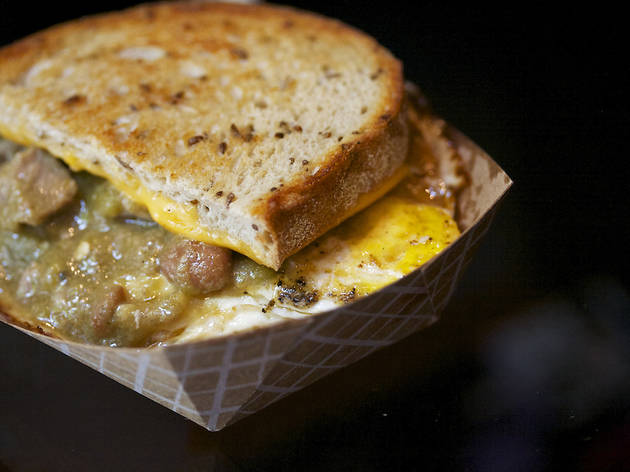 1/22
Henry's serves a New Mexican Hatch green chili and fried egg slider.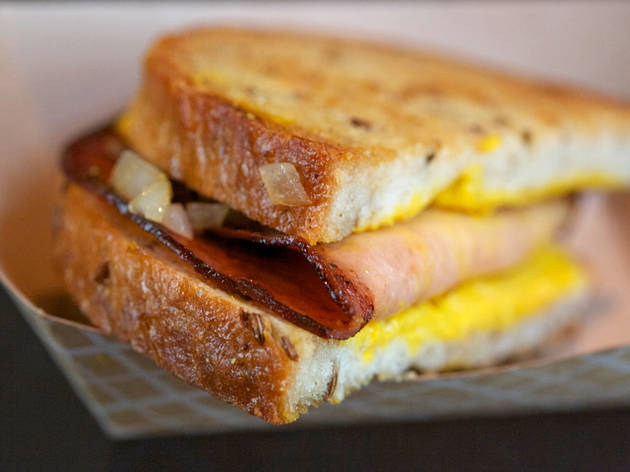 2/22
Henry's serves a fried bologna slider.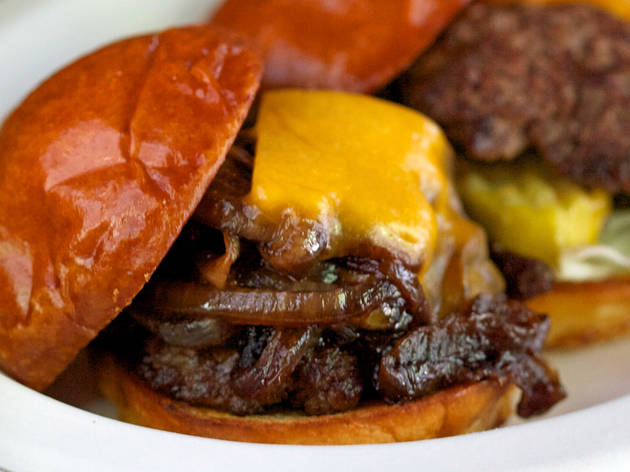 3/22
Henry's serves a charred onion and cheddar slider.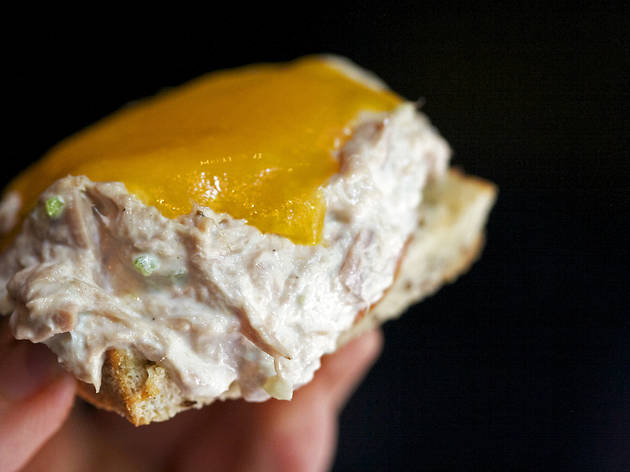 4/22
Henry's serves an open-face tuna melt.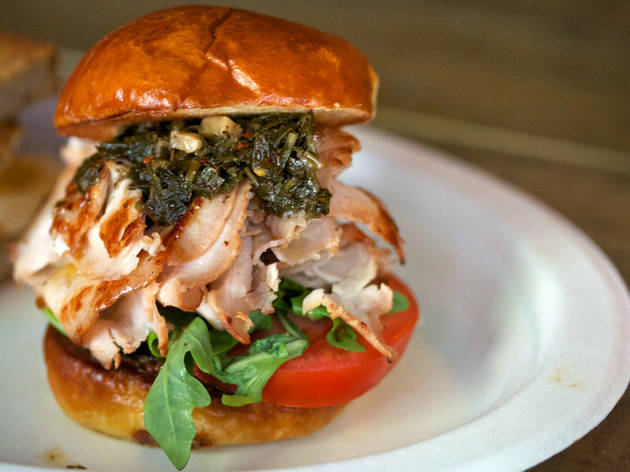 5/22
Henry's serves a roast pork and chimichurri slider.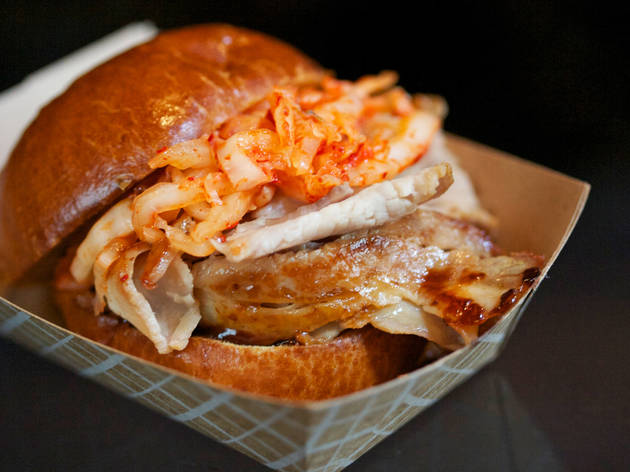 6/22
Henry's serves a pork and kimchi slider.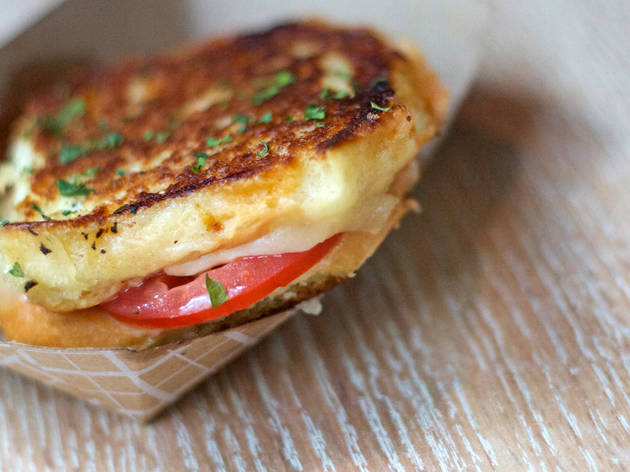 7/22
Henry's serves a grilled cheese and tomato slider.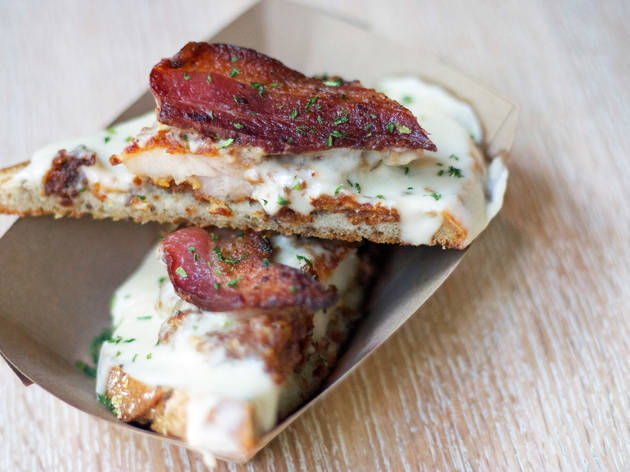 8/22
Henry's serves a hot brown slider.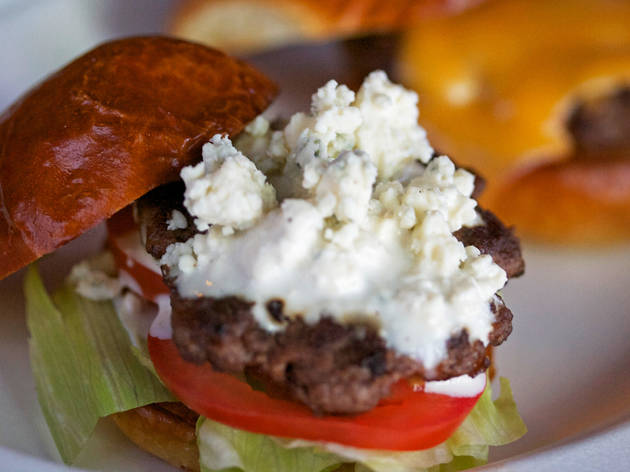 9/22
Henry's serves a blue cheeseburger.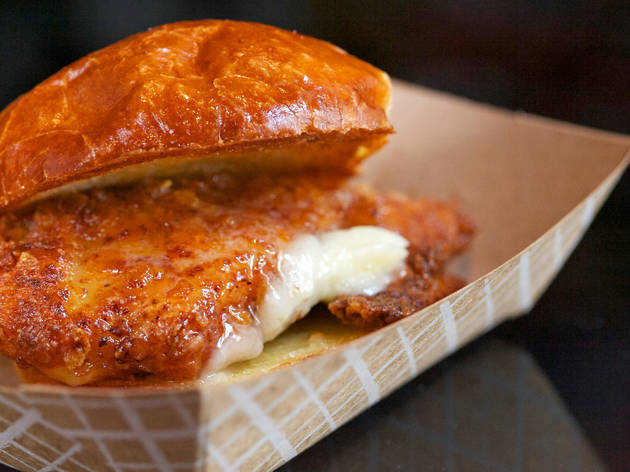 10/22
Henry's serves a fried chicken slider.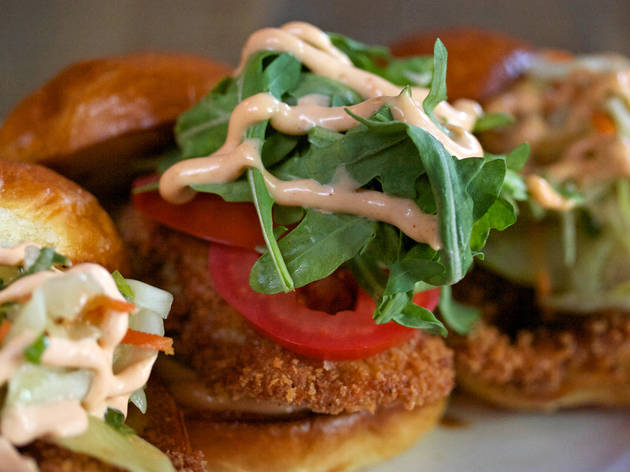 11/22
Henry's serves an oyster slider with Cajun mayo and arugula.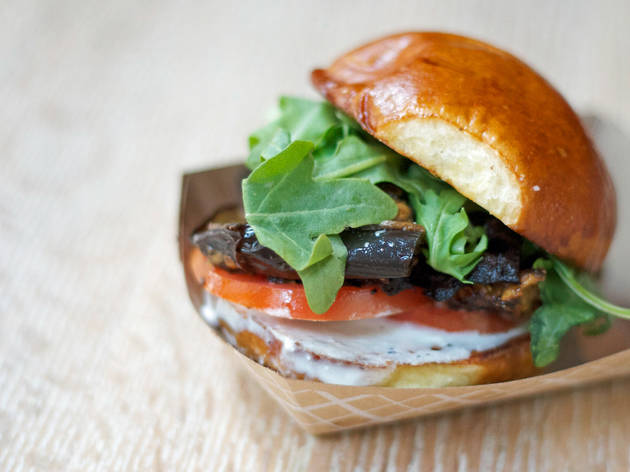 12/22
Henry's serves an eggplant slider.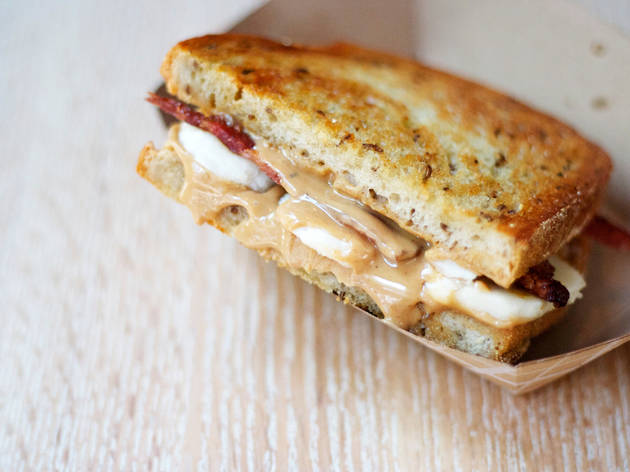 13/22
Henry's serves an Elvis-inspired slider.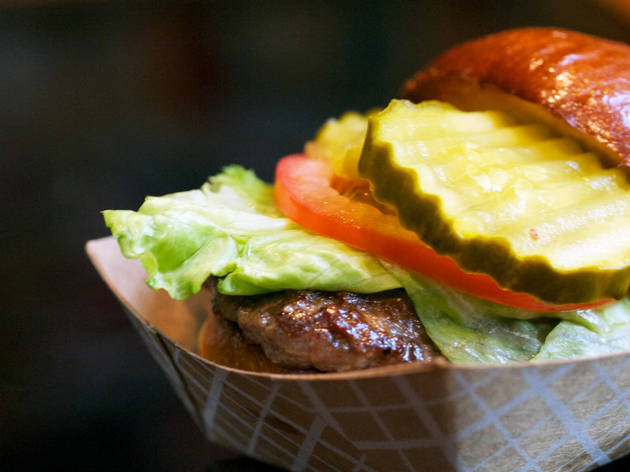 14/22
Henry's serves a burger with bread and butter pickles.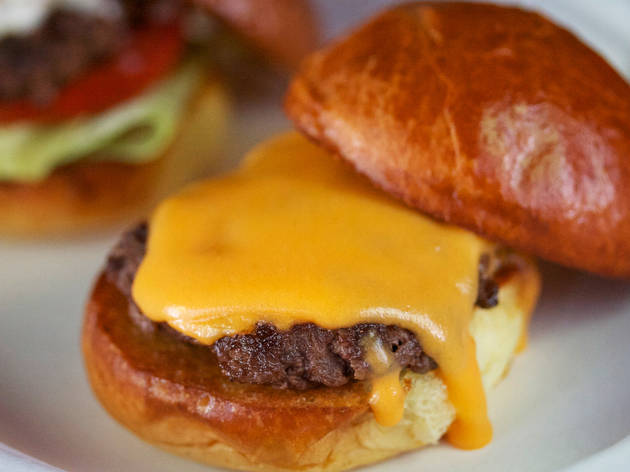 15/22
Henry's puts Merkt's cheddar on a slider.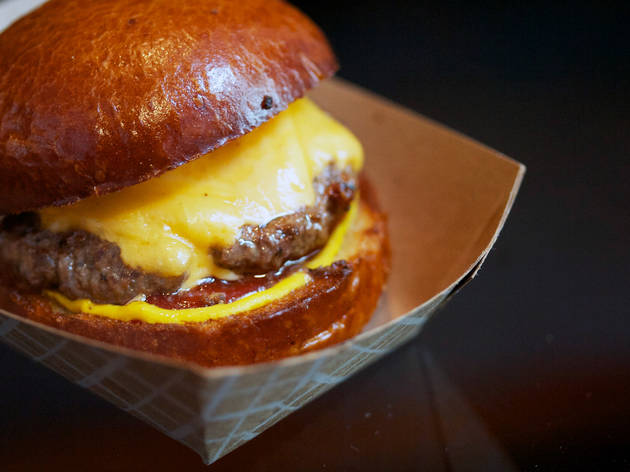 16/22
Henry's serves a slider with mustard and ketchup.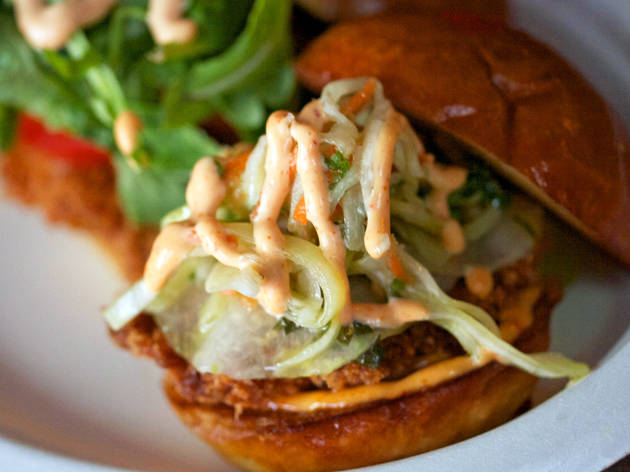 17/22
Henry's serves a Thai curry oyster slider.
18/22
Henry's serves a lamb slider.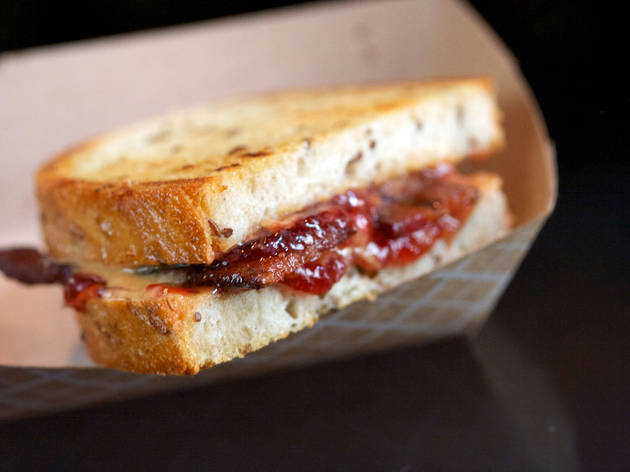 19/22
Henry's serves a peanut butter, jelly and bacon slider.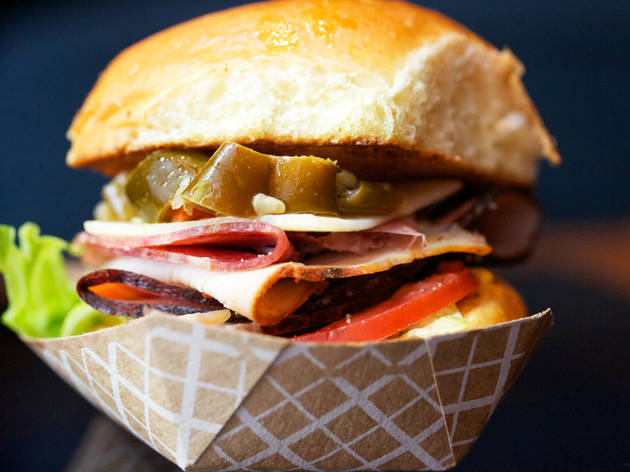 20/22
Henry's serves an Italian hero slider.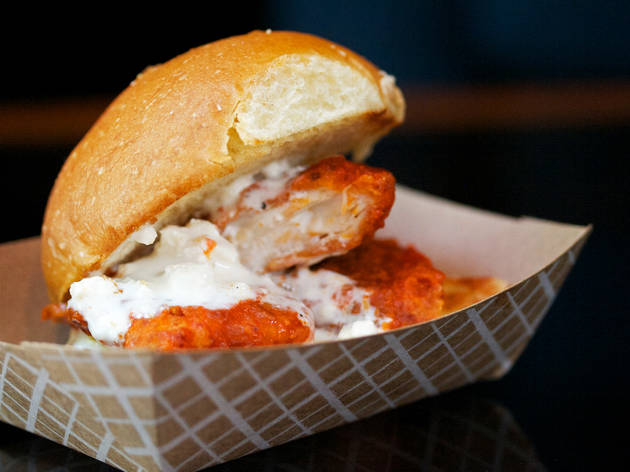 21/22
Henry's serves a Buffalo chicken slider.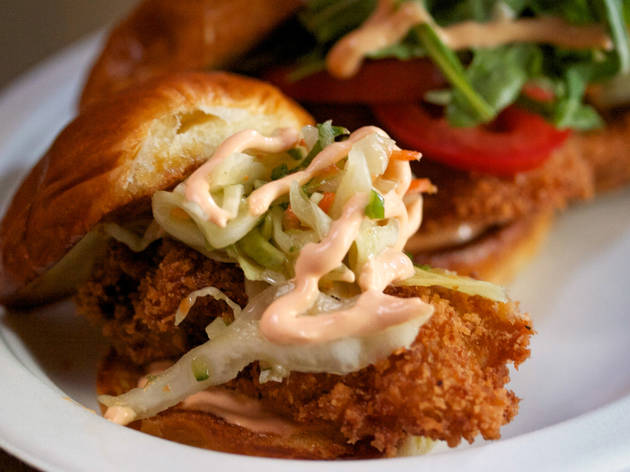 22/22
Henry's serves a fried oyster slider with ginger and sriracha.
When the guys behind DMK Burger Bar took over the old Lao 18 space in River North earlier this summer, they turned the sprawling room into a one-size-fits-all bar, Henry's Swing Club. The cocktail list covers all the bases—there are frozen drinks, bottled cocktails, cocktails on tap, shaken drinks, stirred drinks, shots and more. These cocktails range from decent to really good (the Dogwood Manhattan, an herbal version that includes strawberry-rhubarb bitters, is a standout). There's also beer and bottles of Champagne.
To balance out all these drinks, there's also a food menu that skews toward typical bar fare: cheese fries, tacos, nachos and a big tamale. There are also 23 sliders, ranging from fried oysters to an Elvis sandwich, all of which cost between $2 and $3. That's a ton of sliders, so one night last week, five of us tried them all. The results? Not what we would have expected. Here's our ranking, from worst to best.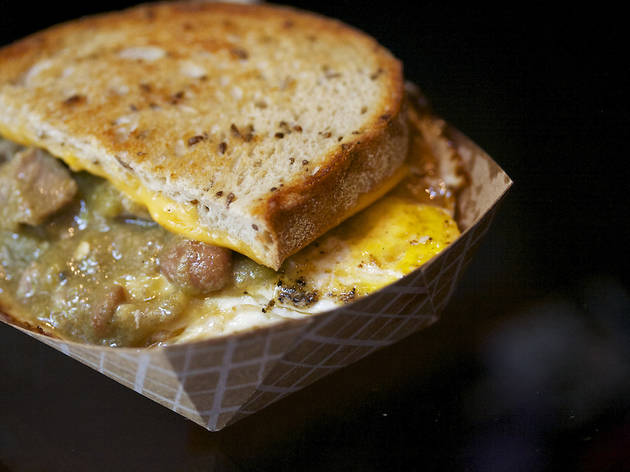 New Mexican Hatch green chili with a fried egg
This sandwich, with a fried egg, cheese and green chili, appears to be a play on one of DMK Burger Bar's burgers. It's also a soggy mess and super unappealing. Also, important to note: Sliders are served on either a bun or rye bread (you don't get a choice), and the caraway didn't make sense on some sliders. I'd love to see more bread variety.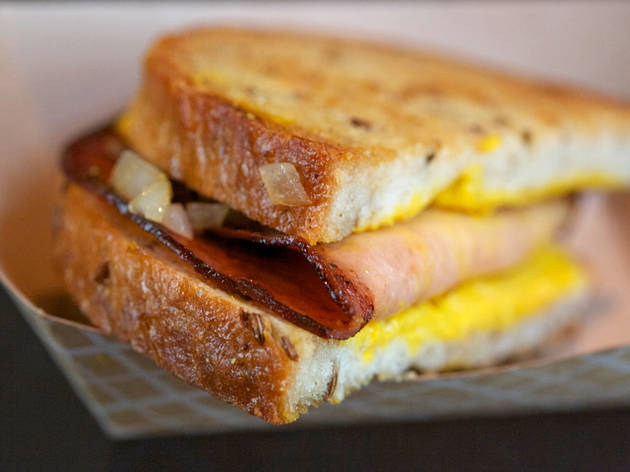 Fried bologna with onions and mustard
This was a very disappointing slider, since I have a particular affinity for bologna and there are several good fried bologna sandwiches around town (see: Au Cheval, Carriage House). But this one had a hefty dose of burnt onions and was basically inedible.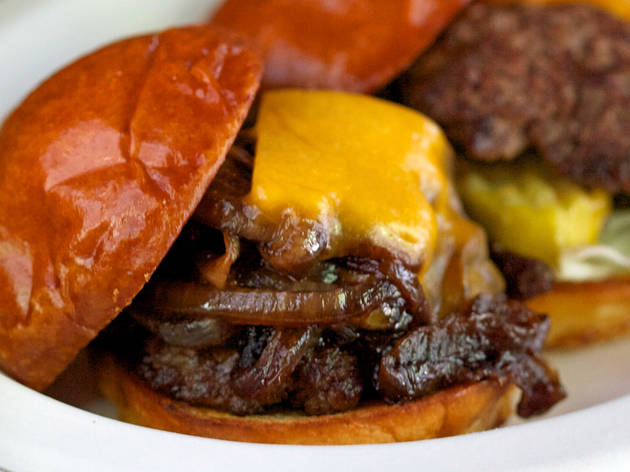 unknown
Burger with charred red onion and cheddar
If you'd asked me in advance which sliders I would have pegged to be the most successful, I would have said the burgers—after all, this place is affiliated with DMK Burger Bar. All the burger patties could have used more seasoning, and here, the charred red onions gave the whole burger a burned taste.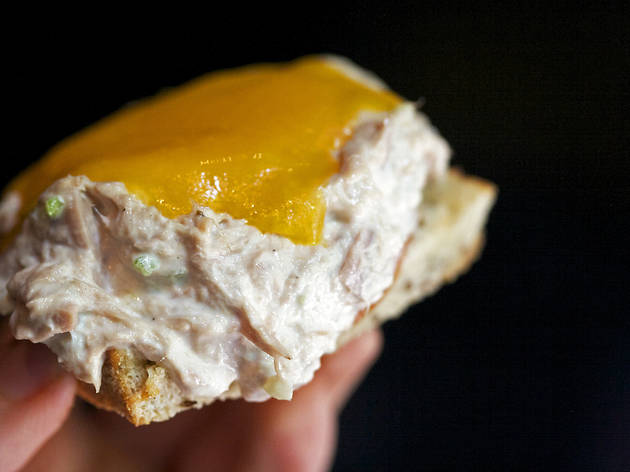 The open-face tuna melt was made with cold tuna. I don't know about you, but that's not what I want on my tuna melts.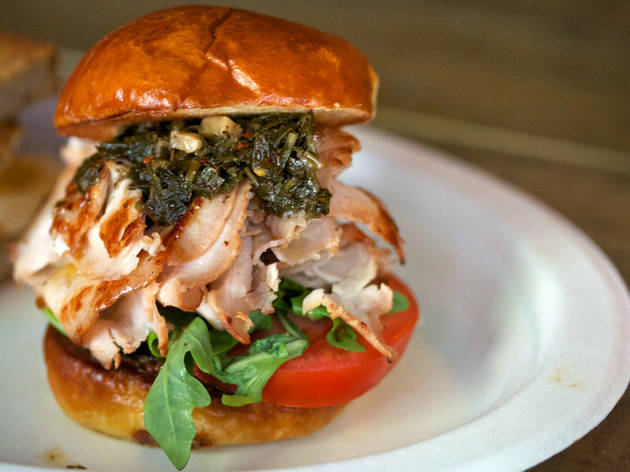 unknown
Roast pork with chimichurri
"It's nice it's not on rye bread!" was the best thing we could say about the slider, which was too salty.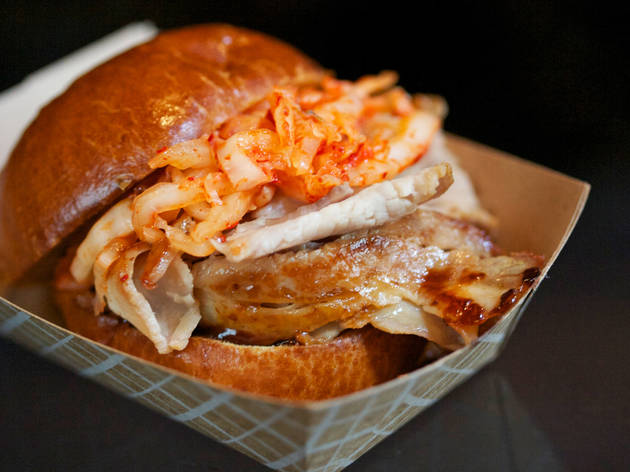 unknown
Roast pork and kimchi banh mi
This one was perplexing, because it looked nothing like the photograph and tasted nothing like banh mi. What we ate was reminiscent of moo shu pork topped with hoisin sauce, so proceed with caution.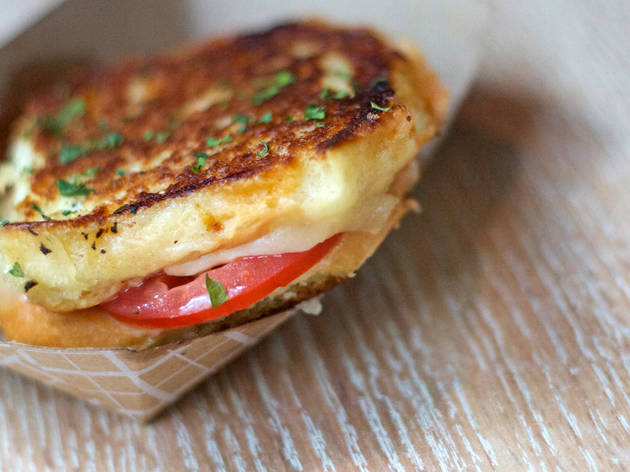 unknown
Grilled cheese and tomato
Paper-thin slices of tomato and flavorless cheese make this one boring slider.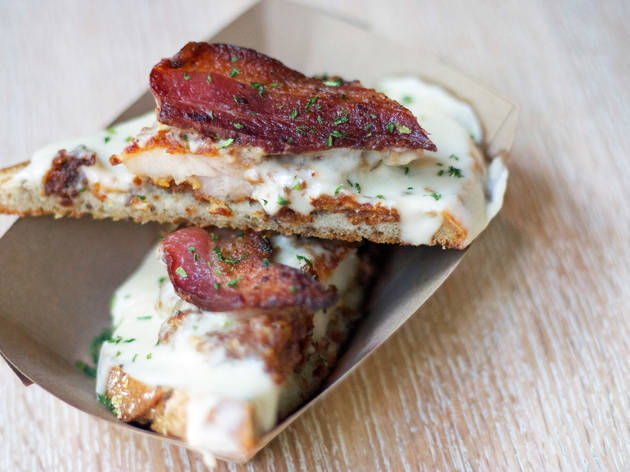 unknown
Kentucky Hot Brown with crispy chicken, bacon and cheese sauce
The hot brown is an open-face sandwich, one you probably want to use a knife and fork to eat. That makes eating this slider, which was too salty and covered in a gloppy cheese sauce, a mess.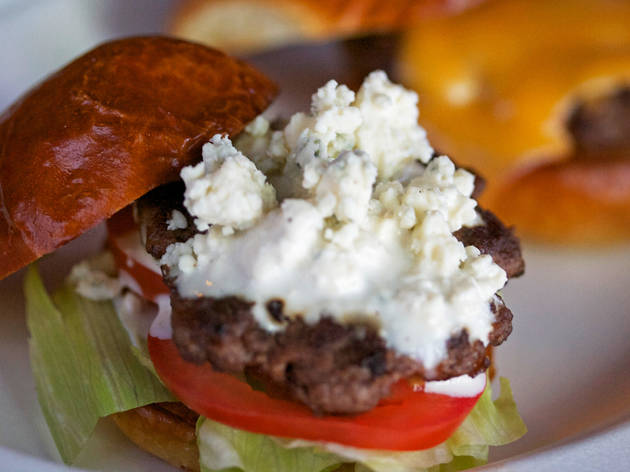 Burger with blue cheese, lettuce and tomato
Blue cheese dressing is for salads, not burgers. Add limp lettuce, and you've got a mediocre burger.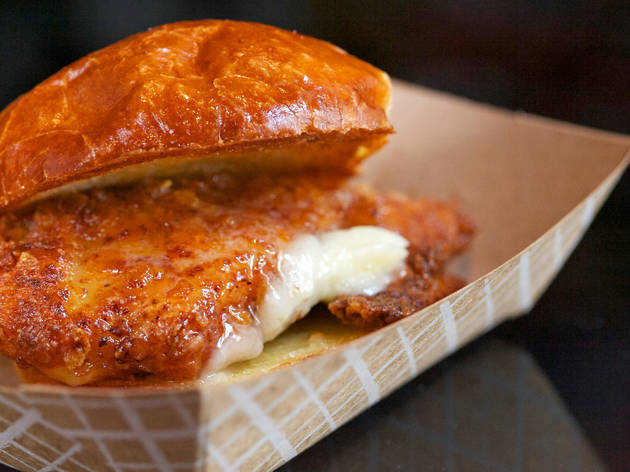 unknown
Fried chicken with wildflower honey-butter
Show more
More to explore