Armitage Pizza | Tasting notes
J. Spillane, pizza-rock-star, is back.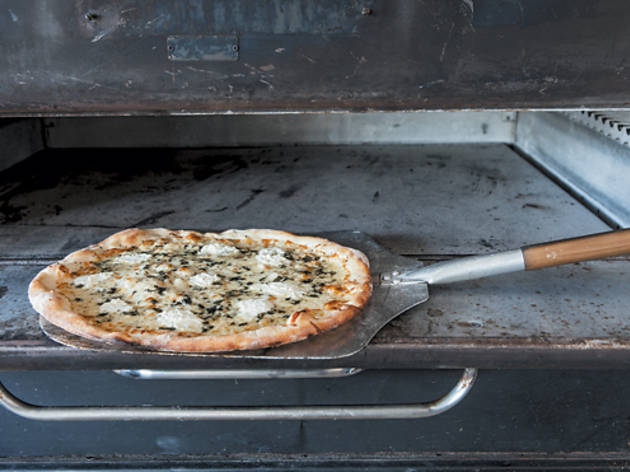 There are a few tables scattered in James Spillane's small pizza workshop, but oftentimes the groupies sitting at them aren't eating—they're watching. Spillane, after all, is something of a legend. He has the looks of a retired rock guy (and the attitude to match), and here he puts out a crust that's a close sibling to what he made for years at Coalfire: thin and crisp on the bottom, puffed around the perimeter. It's good stuff, even when topped with just strong olive oil, ricotta and some herbs (the white pie). If you can snag a table to actually eat on, that's ideal, since the pizza is best when it's hot. If not, well, that's what toaster ovens are for. 711 W Armitage Ave (312-867-9111).