Ask the critics | Complaints and eating for one
Time Out Chicago's dining critics answer your foodiest questions.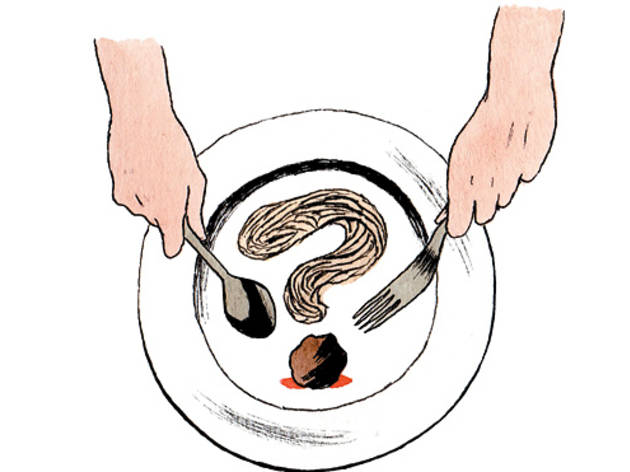 Shouldn't a restaurant treat a customer's complaint about a bad cocktail the same way it does an entrée? I sent back a Bloody Mary the other day because the tomato juice tasted rotten and I wasn't even offered a free beverage to replace it.—Mike F., Little Italy
It should. "Whether it's a Bloody Mary or a $40 Scotch, you have to replace it," says Clint Rogers, the spirits director at Henri (18 S Michigan Ave, 312-578-0763). "And I would actually buy it for them, too." Benjamin Schiller, the resident mixologist for Boka Restaurant Group, concurs; his protocol for dissatisfied guests is to make as many drinks as it takes to make them happy. Still, neither mixologist was surprised to hear what happened to you. "There's still too much pretension when it comes to the cocktail side of things," Schiller says. "We really need to be much more forgiving with our guests."
I am a single person and hate cooking for one. I love going out and trying different restaurants. What are some great places a single woman can go to in Chicago?—Shannon, Logan Square
We ate alone on Valentine's Day last year and accidentally chose a spot without a bar. Do you know what it's like to sit by yourself at a table for two—in the window!—on Valentine's Day? Of course you don't. And you never will. Because you will always, always eat at a restaurant with a bar. Right? And the best bars to dine on are those where you get an experience much like you would if you were at a table. So: the Purple Pig (500 N Michigan Ave, 312-464-1744), Owen & Engine (2700 N Western Ave, 773-235-2930) and—trust us on this one—Blackbird (619 W Randolph St, 312-715-0708).
Ask us a question! If we answer it, we'll send you a cookbook. E-mail eatoutdrinkup@timeoutchicago.com.