Bar Pastoral | New restaurant
Pastoral turns its love of cheese, wine and charcuterie into a neighborhood bistro.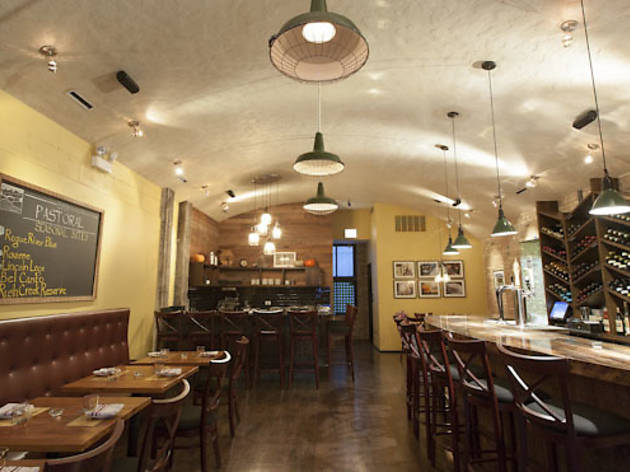 Bar Pastoral Like Pastoral's retail stores, the emphasis at this bistro is on cheese (it plays a starring role in chef Chrissy Camba's menu, in small-ish plates like roasted cauliflower with Emmentaler-Mornay sauce), small-production wines (all glasses are $10, with half-pours available for $5) and charcuterie (duck-rillettes parfait, housemade ham). Unlike Pastoral's retail stores, someone else is responsible for assembling all this into a cohesive meal. 2947 N Broadway (773-472-4781).