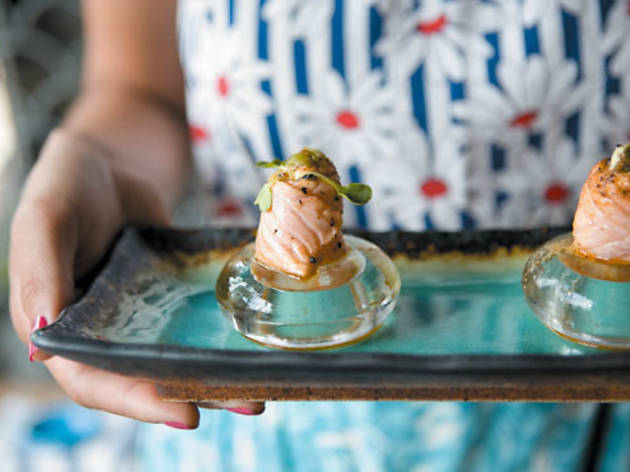 1/5
Photograph: Martha Williams
Best New Sushi: Kai Zan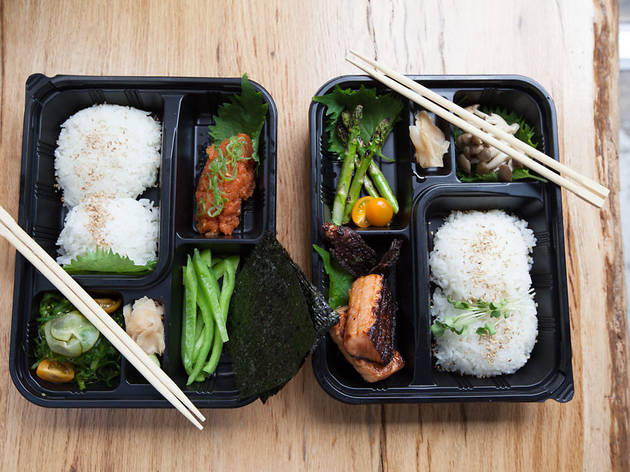 2/5
Photograph: Martha Williams
Arami Go | Best New Sushi nominee | 2013 Eat Out Awards
3/5
Hamachi | Best New Sushi nominee | 2013 Eat Out Awards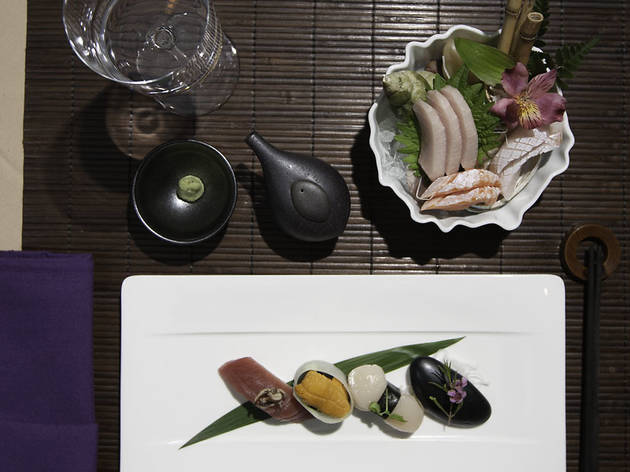 4/5
Photograph: Martha Williams
Masaki | Best New Sushi nominee | 2013 Eat Out Awards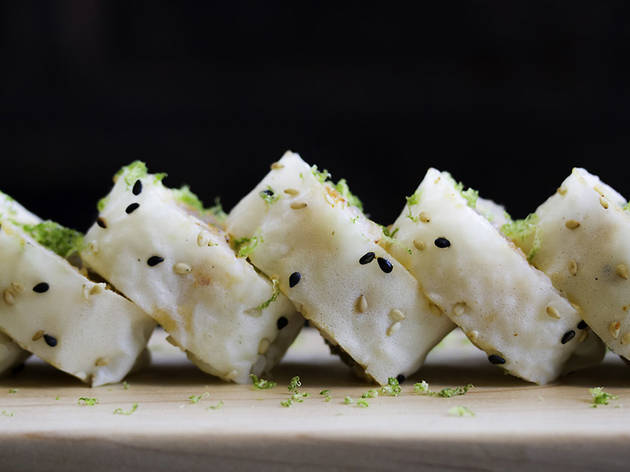 5/5
Photograph: www.fourfried.com.
Sushi Dokku | Best New Sushi nominee | 2013 Eat Out Awards
Best New Sushi | Eat Out Awards 2013
Kai Zan is the best new sushi restaurant in Chicago
In the mid-aughties, a sushi joint in River North called Kizoku was best known for serving sushi upon the flesh of nearly naked women. It tanked. What it should have touted is the Vizconde brothers, twin sushi chefs who quietly worked the line there and at Kamehachi before chasing their dream to the western edge of Ukrainian Village. Last year they opened this tiny jewel box of a sushi restaurant, which serves some of the best sushi in Chicago. Signatures like the Orange Rush—citrusy salmon-wrapped scallops—have legions of loyalists, but to understand the allure, go omakase and put yourself in the hands of the Vizcondes. They're the show now. 2557 W Chicago Ave (773-278-5776).
Other nominees Arami Go!, Hamachi Sushi Bar, Masaki, Sushi Dokku