Beyond shaken or stirred
The cocktails of the moment, and what sets them apart from each other.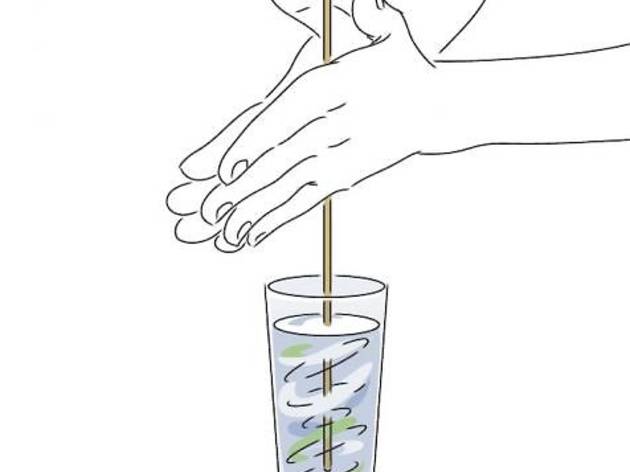 1/3
Illustration: Arthur Mount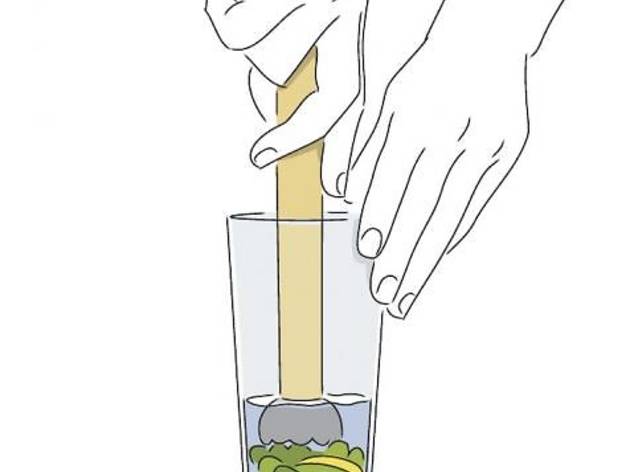 2/3
Illustration: Arthur Mount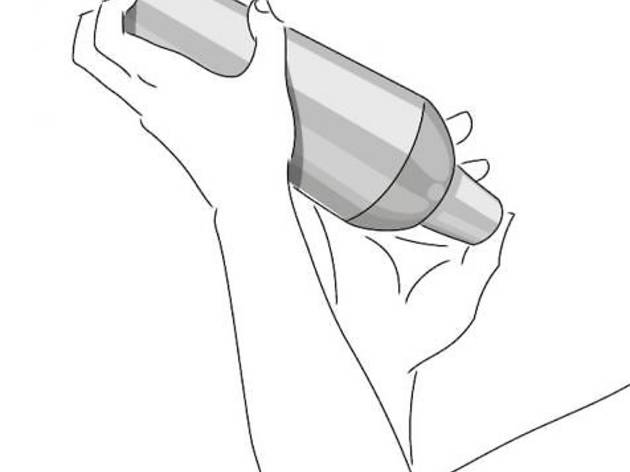 3/3
Illustration: Arthur Mount
The swizzle \'swi-zel\ n. An iced cocktail stirred with a swizzle stick, a pronged rod typically made of wood from the island of Martinique. A bar spoon or $5 mini whisk from Crate and Barrel will also work, per Paul McGee, head bartender at the Whistler. Ingredients—usually a spirit (commonly rum, gin or bourbon), fresh juice and sugar (cube or simple syrup)—are placed in the bottom of the glass, crushed ice is added about half way up the glass, then the spoon/stick/whisk is inserted into the glass. The bartender holds the stick between his palms and rubs his palms together (cf. swizzle v.), moving his palms up and down for approximately 30–40 seconds, adding ice until the glass is thoroughly chilled and frosty. Additional ice, bitters and a sprig of mint or another herb are usually added to complete the drink. "The technique is twofold," McGee says. "First of all, you're diluting the drink in the glass itself; you're not shaking it [with ice] beforehand. Second, because you're diluting it in the glass, you want to get the outside of the glass as cold as possible…to really slow down the dilution process."
For further information, consult: the Whistler, Fridays and Saturdays from 7pm–midnight (2421 N Milwaukee Ave, 773-227-3530), Studio Paris (59 W Hubbard St, 312-595-0800), the Violet Hour(1520 N Damen Ave, 773-252-1500)
The smash \'smash\ n. A loose term currently applied to a cocktail in which citrus peel and herbs (usually mint) are muddled with a spirit (such as—but not limited to—vodka, whiskey, gin or Chartreuse) and a small amount of sugar; very briefly shaken or simply "rolled" back and forth in a shaker tin with ice; then emptied into a glass. Originally defined by Jerry Thomas in How to Mix Drinks or The Bon Vivant's Companion (1862) as "a julep on a small plan," requiring only whiskey, sugar and mint shaken over shaved ice. "[Originally], there was no citrus in it, [just] some sugar to soften the edges of a harsh spirit," explains Greg Buttera, a bartender at Curio and Gilt Bar. "The muddled citrus you see a lot of times now…that comes from just within the last decade," an addition of NYC bartender Dale DeGroff. "Muddling the lemon wedges releases some of the juice, so you get an acidic element…[and] you'll extract bitter oils from the peel." Variations include incorporating bitters, sodas and fresh fruit. Cobbled ice (the tiny orbs) is common but not essential: McGee prefers straining the drink over large cubes.
For further information, consult: the Black Sheep (1132 W Grand Ave, 312-997-5100), Curio and Gilt Bar (230 W Kinzie St, 312-464-9544), Maude's Liquor Bar (840 W Randolph St, 312-243-9712)