Bistro Dre | Tasting Notes
Chef André Christopher returns with an unassuming BYOB spot.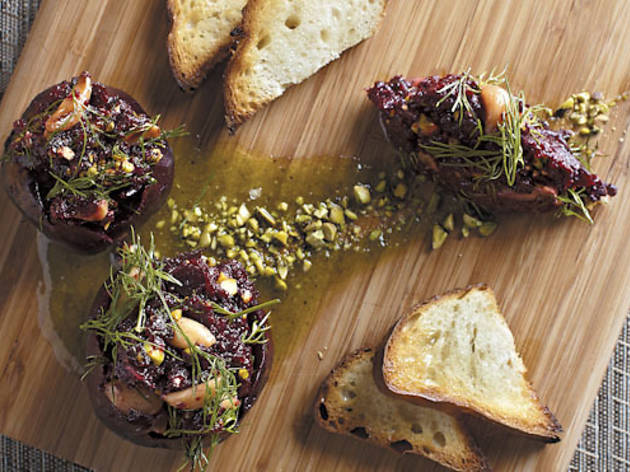 Chefs come and go, but few come—and go—with the fanfare André Christopher did in spring 2009. A cute West Loop joint called Grocery Bistro put him on the map; a big fight with Grocery's owners gave him a reputation; an awkward follow-up stint at Little Bucharest Bistro made him irrelevant. Now there's a Harold's Chicken in the Grocery Bistro space, and Christopher has quietly reemerged with a BYOB place of his own in Lakeview. The atmosphere is sort of French country, the menu is small and kind of Euro, and the plates—crisp fish and chips, a small crock of savory beef stew, surprisingly delicious stuffed beets (pictured)—are deeply satisfying without the aid of bells and whistles. Christopher, it seems, is just cooking now—not making noise. 2965 N Lincoln Ave (773-697-9067).