Bottled sodas | Trending
Restaurants and bars team up with local bottling companies for signature sodas.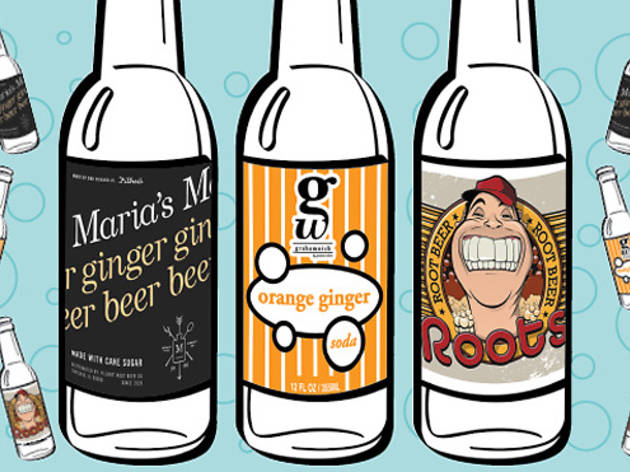 Have it your way, Mayor Bloomberg. In Rahm's America, soda consumption will not be restrained! Three local spots have recently teamed up with area bottling plants to get their unique recipes for nonalcoholic carbonated beverages into glass. Since it opened a year ago, Roots Handmade Pizza has bottled its own root beer at a plant on the South Side, and it can be ordered in the restaurant and along with pizzas for delivery. Ed Marszewski recently started working with Chicago-based Filbert's, a soda company a few blocks away from his bar, Maria's, to bottle a signature ginger beer, which the bar puts to use in its Marszewski Mule (alongside vodka and lime juice). And grahamwich's Merlin Verrier is working with Black Bear Bottling Group in Wisconsin to get the sandwich shop's forthcoming line of sodas—orange-ginger, vanilla cola, lemon-lime and a barrel-aged root beer—into nostalgic glass bottles and, eventually, into stores. Because in this city, the more soda the better.
Maria's Packaged Goods & Community Bar 960 W 31st St (773-890-0588)
grahamwich 615 N State St (312-265-0434)
Roots Handmade Pizza 1924 W Chicago Ave (773-645-4949)