Brew Camp | New home-brew store
Two beer lovers open a one-stop shop for home-brewers.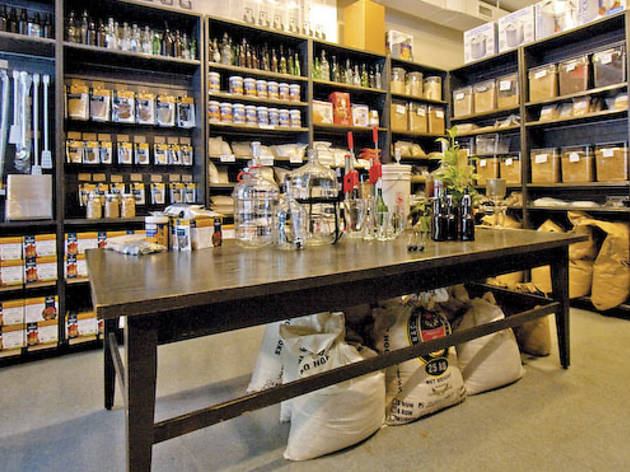 Brew Camp Jared Saunders and Whit Nelson are very into beer. But rather than simply sell the stuff, their North Center store is built to show people how to brew their own. The shop is "half ingredients, half equipment and a great, big table right in between so we can show people how to do everything," Saunders explains. Brew Camp sells three of the four key ingredients for making beer: bulk grains, every strain of hops on the market and strains from the two major providers of yeast. As for the fourth ingredient? "You can get your own water," Saunders says. 2039 W Belle Plaine Ave (773-857-2400).